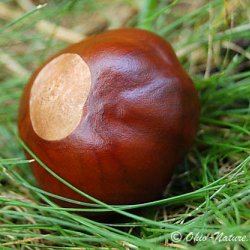 ladybuckeye
---
MEMBER SINCE June 04, 2015
Recent Activity
Please help me! Explain the meaning of the poster for me. Thank you!
Thank you so much for these photos. I want to see what these guys LOOK like without their helmet! Thanks for letting me get to know their faces, too.
I agree with you. One of my nagging concerns is that Ryan Day would not name him starting quarterback. My concern is that he was not performing to the level he should be. I'm excited for him to show us what he has!
Urban Meyer could always call TTUN "The Wolverines"
I've been wondering for a couple of years if the drop in performance on our defense side was because of the loss of Kerry Coombs. I'm so glad to see it bouncing back, though.
Good job! How did you know this blowout was going to happen? Just a hunch?
There's just something about watching Parris Campbell streaking down the sideline like lightning that gives me a charge.
Thank you! I'm in disbelief that there are people down in Baton Rouge criticizing Joe Burrow for not being flashy enough! What will satisfy them?
TMac - Could you please explain something for me? Did Terry Mclaurin purposely push the Penn State player into the other two Penn State players? Or did he just push the first player until he lost his balance and fell down and the other two falling was a happy accident? Thanks!
This shining example of the brotherhood of Zone 6 just takes my breath away. I hear so much about sacrifice and selfless playing, but I admit I don't really appreciate until I see how electric it is. You are so right.
I'm embarrassed to say this, but I've watched Benjimin Victor's big play about 25 times.
To David Wertheim: I love the clever way you structured this story around the win probability. I often look at these win probability charts from ESPN and love to see how the drama of the game unfolds next to graph. I'm really appreciative of the creativity and whimsy of the eleven warriors writers. You bring enjoyment to the football experience!
Bosa has an elite level of fitness and takes care of his body and nutrition. This will aid healing.
I'm surprised that more people have not noticed the fatigue factor you have mentioned. TCU looked absolutely gassed in the fourth quarter! When TCU started playing like gangbusters in the first quarter I thought, "What are they doing????" I had the exact thought you did. Wait until the fourth quarter.
This is the first mention I've heard of TCU playing with their hair on fire the first quarter. Within the first couple of minutes my thought was it would be impossible for TCU to maintain this frenzied level and we would win the game. I'm rarely that confident about a game outcome, but I felt it in the first couple of minutes and never doubted TCU would be too fatigued to overcome us. What is surprising to me is that TCU looks like it could beat OU!
David Regimbal - I appreciate your good writing. I love the literary device of flashback to tell a present-day story. Some of my favorite sports stories are told this way.
You read my mind. Matthew Mcconaughey shot was hilarious and fit with the video perfectly!!!
I agree. Another way they will play this is a statement that OSU has zero tolerance for domestic violence or sexual assault of any kind. Even if Urban Meyer is 100% reinstated with no suspension, OSU will make it clear in some way where they stand. Anything else would not be a good look. It may include donations to a women's shelter or something of that nature. Also something to the effect of "we believe accusers" - that even if Courtney lied, drank too much, or was unstable, she could very well have still been abused. I'm NOT agreeing or disagreeing with all that I've just stated, just this is what I think the university will do to cover themselves. Otherwise it would be a bad look. It's okay if you want to downvote my comment.
And they don't want a similar incident like that at Maryland practice in June.
Another flaming liberal here who doesn't think Meyer should be fired.
Thank you so much again. I'm with the other commenter; I've been on the same wavelength as you since the beginning. I'm a huge Buckeye fan and follow it maniacally, but it's hard to see so much smoke and not think there's fire. I really just want the truth. And yes, I want a coach that wins! So I guess it's hard for people to see these two things as not mutually exclusive.
Thank you TheBadOwl for more analysis. As far as the media days, yes Urban was dismissive, because he wanted to talk about football, not Zach Smith. I've noticed when he speaks he sometimes is thinking a few steps ahead of the current question, and there is no way of knowing what was going on in his head. And nobody can state unequivocally that they know what was going on his head. So I think he was more trying to deflect and move on, and in so doing did not report accurately on the 2015 incident. It turns out that he could have been speaking on incomplete information and not intentionally lying, but deflecting. Saying something like, "My guys told me there was nothing there," is really vague and could be lying by omission. However, lying to the media does not seem like it would warrant a firing or a suspension by the group of investigators.

Absolutely Courtney Smith could have said she wanted to take her husband and Urban down, could be volatile and unstable, an alcoholic, and a liar, and still have been abused. I think Zach Smith beat the holy hell out of her. But did Urban handle it in accordance with his contract is the important question. The proverbial who knew what when question.

I've seen a lot of people ask why Urban fired Zach now. To me it makes sense that the final incident of the protective order violation was just the straw that broke the camel's back after a string of wrongdoings. I don't see why this is so hard to understand, even though he could have fired him in 2009 and avoided this whole mess. I remember Joe Paterno saying something like (paraphrasing), "In hindsight, I wish I had done more."

Which also leads to the grey area of doing what's contractually required, yet still keeping someone with this many known wrongdoings in a position that involves molding and shaping young minds and hearts. Keeping someone like that on staff looks really, really bad to me. And what the public knows is such a tiny fraction of the whole iceberg of information that will be coming out during the investigation. I can't imagine how much dirt there is that the public will never know about. When I compare this to Jerry Sandusky and Larry Nassar, the sexual abuse of children vs. covering up for a coach like Zach Smith - Urban's keeping Zach Smith on staff isn't anywhere as egregious as that. Still egregious, though.

If the university can't fire Urban with cause and has to pay out his contract, I don't see how they will fire him, but I can see a suspension. I definitely see a scenario where they actually can fire him with cause, if there's enough dirt in there and they find one instance where things weren't handled according to contractual obligations, AND they will not lose money over the firing. If Urban does get fired, I see him getting a top tier coaching job somewhere else in a heartbeat. We will have lost one of the nation's top coaches, and the OSU fan base will be madder than a hornet. It will be very disruptive to the season and the football players. That's why I hope Urban is not fired.

Another thing I've wondered about: if Urban violated his contract, could they just fine him? It sounds a little crazy, but this whole situation seems so convoluted and crazy that anything seems possible.
I just want the season to start. However this comes out in the wash, I'll be okay with it. I want the least amount of media frenzy possible, because it's so toxic. When I read about people gossiping that Tim Beck was the one who tipped of Brett McMurphy I knew the whole thing had jumped the shark and gone to the dark side.


TheBadOwl if you are at liberty to say, can I ask if you're a lawyer? I've read your posts previously and I like the way you think and lay things out. What is your educated guess about what will happen to Urban? Mine is that he will get a four-game suspension. I base this pretty much on what you've outlined above. Thanks
TheBadOwl I understand if you are not at liberty to say, but can I ask if you are a lawyer? You are extremely analytical and emotions don't enter your unpacking of all of this information. I am very emotional and non-analytical, and do appreciate a mind that works the exact opposite of mine. I know you are a Buckeye fan, but it's been interesting to see you able to detach from your allegiance to the team.

I have found myself vacillating between wanting the outcome of Urban being exonerated, thus subconsciously ignoring anything that would go against my echo chamber and my agenda. Then I go to the part of me that just wants the truth - plain and simple, yet there is no way I could possibly know the full extent of the truth. All I have to go on is the information being released and my inferences and intuition about this limited information. It's very emotional. I absolutely can't imagine the flood of information the investigating committee is receiving from all sides.

My intuition tells me that many people are ignoring and underestimating Courtney's keeping of receipts. We've only seen a small part. Who knows how much damning information she saved?

It seems making a judgment without the benefit of all of the information becomes speculation. So, to completely contradict myself: my intuition tells me Urban and Gene Smith are going to keep their jobs. There might be a 2-4 game suspension. If Urban is fired I will be very unhappy and disappointed. I will accept it and still support the team whole-heartedly. Thank you for your dispassionate analysis.
One damning piece to this situation is "He scares me." That describes more than "potential." I realize we need to wait and see if Shelley told her husband. That would mean lack of due diligence on her part if she didn't tell him. Is it possible for her to say, "Honey, I'll take the blame"? Then he could go on with his coaching job. I'm not saying that's right, but has anyone else thought of that scenario?