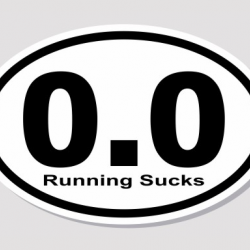 LABuckeye
---
Member since 17 September 2011 | Blog
Recent Activity
I hope he doesn't carry the baby around too often, given his propensity for falling...
Maybe he should punt backward...
This seems like it *could* be a good hire. I just hope the fanbase gives him a chance as this season is probably going to be a little rough regardless of the person hired.
It is kinda funny... I was being facetious above. Really weird to have that programmed into Siri, though.
I thought this was a joke and then I tested it out and, indeed, Siri put a dagger through my heart. F you, Siri.
It's been 2,000 weeks since they were a relevant program.
I trained her to growl at the letter "M". That's all she needs to know in life...
...which also happens to be the frequency which that team beats us in football.
That kind of information costs money...
I support this. There should be nothing yellow on this site unless my dog pees on my iPad.
I just searched Twitter and came up with this post from ESPN today about Kevin Wilson: http://saturdaytradition.com/indiana-football/espns-outside-lines-shines-light-medical-mistreatment-athletes-iu/
Thanks for asking, Linga. I'm running the Leona Divide 50 mile on Saturday. My wife is running the 50k version of the same race. Should be an adventure since we're both on the gradual recovery slope from influenza, or some such thing. We're both still hacking our brains out.
I live in Los Angeles and watch the local news daily. I had no idea USC was playing a spring game open to the public. I knew all about the Ohio State spring game.
I'm not into phone arguments, but I have to note that I've had my iPhone for almost two years and it's the first phone I haven't broken the screen on. Prior to that, I used Android and Windows phones.
I've been away from the site for awhile, and am saddened to come back and see this. Best wishes to you guys, his family, and what I'm sure were many friends.
I used to think so until I spoke to some friends that have. That's above and beyond...
Thanks. Yes, I moved to Columbus from Findlay when I was 12.
My next race is the Leona Divide 50. I tried to go out to run on that course on Sunday, expecting the same warm weather that was forecasted at our house. When I got to the trailhead it was 50 degrees with 40+ MPH winds, and all I had was short shorts, a tshirt, and a light running jacket. I got back into my car and went home.
Our vet recommended fish oil tablets and Trader Joe's glucosamine for dogs. I don't know how they work, but we've been able to manage it with that. If she goes without pills for a couple days she's back to limping again.
Sorry about your dog. My dog was my hiking and running partner everywhere for years, until she started limping one day. It's been a recurring problem since then with a lot of different tests and diagnoses. It seems to really just be arthritis in the joint. She just gets short walks now, for the most part.
I suddenly realize I forgot the best (and touching?) part of the marathon story above. That was my first run longer than a half marathon. Leading up to the race, I wasn't sure I could do it and I was a little scared. My grandmother died a slow death from cancer a few months prior to the race. I spent a month in Findlay at her side through the end (I was very close to her). We talked about my race. I told her I was scared and wasn't sure I could do it. She told me "you have always been able to do anything you set your mind to. I'm sure you can do this." I promised her I'd finish the race. That was the *only* reason I finished the LA Marathon with the skin entirely falling off my feet. I thought of that constantly as I struggled (it's bringing a tear to my eye thinking of it), and as I made the final turn at the ocean toward the finish line with the cheering crowds I completely broke down and cried.
I did it for Grandma. She would've been proud.
The above was in reply to Linga...