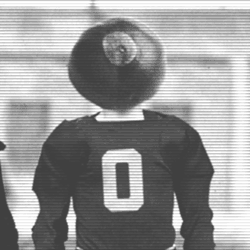 labuck
---
MEMBER SINCE January 05, 2011
Favorites
COLLEGE FOOTBALL PLAYER: Eddie George
COLLEGE BASKETBALL PLAYER: Jimmy J
NFL TEAM: Lions
MLB TEAM: Cubs
SOCCER TEAM: Chelsea
Recent Activity
DirecTV. YoutubeTV. You could also sign up for their online programming.
Just did this myself. Tried everything under the moon. Go to a store that evaluates how you sleep. You'll basically answer a bunch of questions and tell your what firmness you need. We ended up with a luxury firm mattress from Saatva 45 days ago. Any back pain I had is gone and the mattress is great. They make the mattress on order and then deliver and set up in your home. Very happy with our choice so far. Also you can return it after 90 of you don't like it.
i think Donovan mitchell could also be Donovan Edwards.
Still have plenty of time for those to come in. Everyone has been saying to wait until Tu/Wed for the commitments.
By David Justice no less. But I was having a hard time making the correlation. Makes much more sense after clicking on it
Assuming you meant Fleming here.
I was like we got a new name interested in the Buckeyes. Then saw it was Fleming which is still great news.
See above. Milton (Olney, MD) and Williams (Bosco, CA).
He had Louis Riddick on last week and all he could do was say how great Haskins is and will be in the NFL. Couldnt heap enough praise and Dan let him speak and didnt offer a word against Louis. He will be in a good spot with the Redskins to learn from Alex Smith and Colt McCoy.
DP is definitely an OSU fan he just downplays it and says he doesnt have fandom anymore. He will also say he used to be an OSU fan.
A lot of the UCs and PAC 12 schools are still on quarters. not sure how many others.
I was there in the North end zone and people were amazingly quiet. The only time they would make a peep was during a third down on our side of the field. They also would throw up a "three" with their fingers. I stood the whole game and wasaking noise the whole time we were on defense. I told all the fans that I was gonna be there all day and that they may as well join me. There were about 5 rows of people behind me who wanted to partake and about the same a section to my right. Other than that crickets. Washington fans were much louder and if you ever go to a UW game in Seattle it might be one of the loudest venues you go to. Their fans are passionate and do a great job of supporting their team on game days. Our fans can do better and no I'm not a college aged kid.
He's a offensive tackle out coming out of Ole Miss this year. I believe the #1 or #2 tackle on the board...
Correct me if I'm wrong but I think Trinity is in Jacksonville area not Tampa.
Once they signed the deal with the ACC to manage their television rights.
I would stay in Santa Monica leading up to the game and then see if you can get a hotel in pasadena the day before and day of the game so your trip home isnt so far.
Lot K is a good tailgate lot but on asphalt.
Lot 5A and 5B are great lots to tailgate and on the golf course so much cooler if we have an abnormally warm day. I am sure there will be OSU tailgates all over. Link up and have fun.
I think the colts have their man.
There's one in Ocean Beach now. American Junkie downtown is a good place to watch the game as someone above said.
Whoa that D'Von Ellies move...guess he was undervalued. Grab him and Jestin form that list. Add Broeker, Eichenberg, DB from GA and Butler and call it a class. Maybe 1 more WR if there is one.
HopCat is a good joint. I would definitely recommend going there. Make sure to get some fries with those beers.
Brohm is the magic elixir. They cannot afford to let him go.
Yes. That is where everyone thinks he will get his first shot.
This is what i was thinking as well. Makes too much sense.
The rumors of Gene Smith retiring this year had me thinking that Urban would replace him as AD and then the Zach Smith stuff happened. That probably isnt an option any more, but I thought it had a chance.
Oh well, who knows.
Unacceptable is an interesting term. Will it sting to lose those two guys sure, but Urban has shown that he can recruit to fill those gaps and I would rather have an NPF than a Jackson Carman any day. I dont think that same scenario happens again this year because there isnt someone to plug in Harrison's place but I dont think unacceptable is the right word here. Undesirable sure, but not unacceptable.