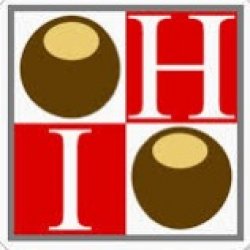 LA BUCK
---
MEMBER SINCE July 24, 2012
Recent Activity
Based on what I've seen from Holtmann, if he had Lyle and Loving and they displayed the same lack of enthusiasm they did with Matta, their butts would be on the bench. Was one of the most frustrating things about Matta's late-tenure. There were no repercussions for on-court lethargy and nonchalance, specifically with respect to Williams, Loving and Lyle.
Finally Buckeye basketball is watchable again. Holtmann's got them playing like a team instead of past two/three years where they stand like statues and spectate. Confused unorganized style of play is no more.
True, maybe a little early. But I do know that Indianapolis media is saying that there's little sign of a change of culture in the program. The players are still being criticized as under-performing and putting forth a "pathetic effort and execution" of late. Miller has openly criticized his players, labeling them a "low energy team." Indiana lost to a program (Wisconsin) that it used to "own" - a team which was playing without three of it's guards, and was 1-6 against Power 6 programs, prior to that game. Holtmann has absolutely brought about a cultural change and has connected with his team and is getting the most out of his players. There's no doubt that the "effort" now exists that was lacking in the previous three years.
Please. No platoon system. Instead what is needed is an open competition for the starting QB.
Here's how I see it working out. Because of personal relationship with JT, Meyer will not 'personally' demote him. But, assuming Wilson is coming in, Meyer can defer to him. Since he's the new O Coordinator, let Wilson decide whether he is ok with being the 'bad cop.' If I were the new O Coordinator who was brought in to revamp a stale offence, I would want everything on the table. Deference and respect should be accorded JT, however I would want to re-evaluate all the personnel available to me. Absent someone like a Watson, I would insist on an open competition for the QB slot.
Was actually more impressive than the stats suggest. Full highlights: https://www.yahoo.com/amphtml/sports/video/week-5-joey-bosa-highlights-011042341.html
Totally off-subject but I need 8 more footballs or helmets or Buckeye leaves before I'm sanctioned to start new Forum Topics.
It appears that Penn State is beginning to shift away from their most intense rivalry being Notre Dame or Temple, to Ohio State. Yesterday James Franklin derided the Ohio State (and Mich St, TTUN, Notre Dame) coaching staff for using negative recruiting tactics against the Nittany Lions. Franklin: "I spend [time] on the phone talking to all of our players because other schools are contacting them and telling them the NCAA is going to get involved again and impose more sanctions."
http://collegespun.com/independents/notre-dame/james-franklin-names-4-power-programs-that-negatively-recruit-against-penn-state
...and today, they simply can't get past their 2014 double overtime loss to the Buckeyes. Two blown calls, 'of course', did them in.
http://www.blackshoediaries.com/2016/6/30/12039950/ohio-state-penn-state-2014-christian-hackenberg-interception-big-ten-refs-suck-blown-calls
https://twitter.com/NFL_DovKleiman/status/725875142686023680
There's Eli's and Cardale's reaction on the one hand and then there's Darron Lee's, which has some wondering whether there's some sort of issue between coach and (former) player. For Darron's sake, sure hope not.
I'm pretty sure if he really wanted to Bosa could gain the strength (adding pect muscle weight) to equal Watt's 34 reps. Whether Bosa could maintain (or exceed?) his current measurables with 20 more pounds of pure muscle? Who knows. Of course time will tell with regard to Bosa's potential and performance in the NFL.
For the heck of it let's compare him to Jaedeveon Clowney, who's closer to his weight. Clowney blows both Watt and Bosa away in straight line speed. Clowney also beats Bosa in long jump and the vertical. But Bosa beats Clowney in bench press and in lateral speed/control in both the 3 cone and the shuttle.
Here's an interesting link that superimposes the 40yd dash performance of Watt, Bosa and Clowney: http://youtu.be/XGZkkrQM1f0
MOD Edit: Updated link. Yours wasn't working. https://www.youtube.com/watch?v=XGZkkrQM1f0&list=PL4Yp_5ExVAU1YqPRofvFJjvKNkEB-MGJj&index=11
JOEY BOSA, Combine Grade 6.8:
HT: 6'5" WT: 269LBS., ARM LENGTH: 33 3/8", HANDS: 10 1/4"
40 YARD DASH: 4.86 SEC, BENCH PRESS: 24 REPS, VERTICAL JUMP: 32.0 INCH, BROAD JUMP: 120 INCH, 3 CONE DRILL: 6.89 SEC, 20 YARD SHUTTLE: 4.21 SEC
JADEVEON CLOWNEY, Combine Grade 7.5
HT: 6'6" WT: 266LBS., ARM LENGTH: 34 1/2", HANDS: 10",
40 YARD DASH: 4.53 SEC, BENCH PRESS: 21 REPS, VERTICAL JUMP: 37.5 INCH, BROAD JUMP: 124INCH, 3 CONE DRILL: 7.27 SEC, 20 YARD SHUTTLE: 4.43 SEC
It appears that 5 inches of vertical and 13 more bench press reps make a whole heck of a lot of difference in the Combine's assessment and ranking.

JJ Watt graded out at a 8.3
40 YARD DASH: 4.84 SEC
BENCH PRESS: 34 REPS
VERTICAL JUMP: 37.0 INCH
BROAD JUMP: 120.0 INCH
3 CONE DRILL: 6.88 SEC
20 YARD SHUTTLE: 4.21 SEC

Joey Bosa graded out at a 6.8:
40 YARD DASH: 4.86 SEC
BENCH PRESS: 24 REPS
VERTICAL JUMP: 32.0 INCH
BROAD JUMP: 120.0 INCH
3 CONE DRILL: 6.89 SEC
20 YARD SHUTTLE: 4.21 SEC

The Detroit News uses the 'S' word. Whether true or not doesn't matter - it's the appearance that counts. Harbaugh now sets the narrative for future head-to-head Cass Tech recruiting .
http://www.detroitnews.com/story/sports/college/2015/02/05/shady-osu-mike-weber-hurt-rb-coach-leaving/22948825/
The Detroit News uses the 'S' word. Whether true or not doesn't matter - it's the appearance that counts. Harbaugh now sets the narrative for future head-to-head Cass Tech recruiting
http://www.detroitnews.com/story/sports/college/2015/02/05/shady-osu-mike-weber-hurt-rb-coach-leaving/22948825/
Amir ranked #1.....for players running out of time to salvage their college playing career:
http://m.bleacherreport.com/articles/2343716-college-basketball-players-who-need-to-step-it-up-to-salvage-2014-15-season/page/2
Not going to disagree that all three are pretty woeful (so far), particularly Lee, and that's why I'd like to see Matta. play small going forward. While MacDonald and Lee aren't the answer either, they're also not 6'-11", highly recruited out of HS and have half or less minutes played than does Amir. I looked at B1G season stats to date plus NC, Louisville, and Marquette. In those games MacDonald has about 1 rebound every 5.26 min played. Amir has 1 rebound every 5.89 min played. Amir has scored 1 point every 3.88 min played, while MacDonald had scored 1 point about every 5.26 min played. Have to acknowledge that at least Lee and MacDonald play with energy and while on the bench are clapping for teammates. Amir? Lethargic on-court and sulks on the bench. He's certainly not a positive for team morale.
I read something that implied Matta is thinking of 'going big' against MD. I'd just prefer we play a 'small' tight team the rest of the season, whatever the outcome. The Buckeyes are unwatchable when Amir plays. It's embarrassing to Matta and to the schooI. I don't get how Matta can't see that. It's no concern of mine if Amir chooses to publicly display a lack of self-respect, but I do care when he disrespects the school and the team by his persistent apathy.
Had a chance meeting tonight with another Buckeye who was in-town on business. Said he was on the same flight a day or two ago with Fickell and Larry Johnson who were in-route to attempt to flip a couple players in two particular states (shall remain nameless - don't want to get the guy in trouble when he returns to Columbus). He also said Braxton's shoulder surgery was far more serious than believed. There's a chance he may not ever be able to fully rotate his arm. Limitations won't be known until well into Spring camp. Braxton is apparently enrolled in Spring classes at OSU, however.
I re-watched Sugar Bowl and NC. After doing so I think the Sugar Bowl was the real NC game. It was tougher and more physical than I recall it being.
Also watched ESPNs NC Game replay of 'coaches corner' (the one moderated by Spielman) and also 'Off The Ball'. Highly recommend the latter. Commentators were former players representing all positions. Very informative and they recognized that the Buckeyes OL and DL were dominating WAY before I recognized it. Had that been my primary platform on game day then I would have been much less anxious about the outcome. In the 4th Qtr they had some very complimentary things to say about the Buckeyes.
Here's a link to ESPN's 'Off The Ball' replay:
http://espn.go.com/watchespn/player/_/id/2276062/size/condensed/
Well ESPN has the Buckeyes starting off the 2015 campaign ranked #2. Wonder if that's just ESPN being ESPN or whether it was a favor to Meyer so that the Buckeyes can remain the disrespected UNDERDOG. Who sits at #1 you ask? TCU.
http://espn.go.com/college-football/story/_/id/12138345/tcu-leads-2015-way-too-early-top-25-rankings
My concern is the defensive woes may be a coaching issue. Here's why I say this. The offensive line was dysfunctional the first game and yet Warinner 's coaching has resulted in a visible improvement game to game, and not just this year but previous years as well. Likewise JT seems to be improving game-to-game so kudos to Herman (bonus: even the play calling is improving!).On the defensive side the woes continue, particularly with regard to the DBs. Linebackers seem to be improving. Absence of Spence's pass rushing ability is felt, however, because now opposition can double-team Bosa if necessary. Consequently we're not getting quick enough consistent pressure on QBs (although was it Jalyn or Tyquan that came in late in the game and was exerting pressure? Can't recall, but maybe that'll resolve itself over the season). But the DBs? Man, this is a talented group so it can't be blamed on lack of athleticism. It seems to me they're not be prepared properly, some how, some way. And answer me this with regard to Cincy's score at the end of the first half. With 50 seconds remaining why are the DBs in man coverage instead of prevent? The players don't call coverages.
I'll say this. Soccer (Futbol) can be either the most boring or most thrilling sport. Played at the highest level it is a beautiful and exciting game. But I find it very uninteresting when played at a lower level because the sloppiness negates the sport's essential fluid play. It takes an incredible amount of time and dedication to develop the requisite soccer skills to play at a top level. It's not farfetched in American football for an athlete who's never played before to begin playing in high school and earn a D1 scholarship. That could NEVER happen in soccer. In soccer athletes must develop sufficient skill in their feet to do the same thing the hand does in other sports. Ever try to drop a ball that's rocketed toward you within a couple of feet of where you stand? Could you also do the same while on a full sprint? It's the combination of skill, speed and split second decisions and reactions that make soccer, when played at the highest level, the most thrilling sport.