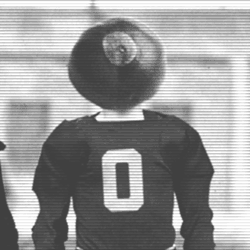 kyletp2
---
Member since 11 July 2012 | Blog
Recent Activity
Stay at the Four Seasons Maui.
I clicked on this thread just to see TRyne9 profile picture!
Seems like they play good...when they want to!
Will Bosa do the shrug when he gets drafted in the top 5?
Whats the spread? I'll root for whoever the money is on
Let's get rid of the Native American mascots!! Because some white guy always knows better then the actual Seminole tribe!! Good grief. The Seminole tribe consider it an honor...that is good enough for me!
The college "pay for play" poll is interesting. More white people are against it then minorities? In today's climate.... If you oppose pay for players you will be called a racist! Sad
So if Pitt Brown isn't a good tester....what does that leave him with?? Season game tape won't help.
Atlanta was good for only one thing.....The Freaknik!
No there will not be a next Bosa in the 2014 class. But there will be a next Bosa is the 2016 class.....Nick Bosa!!
McMillan needs to stay AWAY from Fickell.
Is this a joke?? Were you living in a hole the past year?
I would like to know if Roby ever received a Pell Grant? When I played division 1 football....I would say about 75% of the players received one. And from my experience most of that money certainly wasn't spent on food! I tend to think that he had enough money to manage to feed himself if he wanted too.
Could care less that he is an ex osu player. He is lucky his drugs that he distributed didn't kill anyone! No sympathy from me
Darn those budget cuts! The country is only 17
trillion in debt
So basically all these white people highlighted are racist?? If someone has a problem with who the fraternities/sororities let into their membership then you obviously must have a problem against the NAACP and the Hispanic Caucus. And you obviously have a problem with any exclusive male/women's club!
Not to be rude....but she shouldn't be on the show. Most the the contestants on the show don't really now how to lose weight. They don't have any formal training on weight lifting or dieting. Holly is a highly trained athlete and surely has learned enough to fight the battle of losing weight by herself! Her being there just takes up another spot of someone that would have benefited from it more.