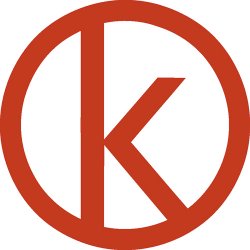 Kwinn31
---
MEMBER SINCE January 03, 2017
Recent Activity
I Olove Olave
I'm cool with being the empire if they think that. No Skywalker or Solo would ever wear maize and blue so we are good.
I can also recommend the Purple Mattress. We bought one a king about two years ago and are very happy with it. It is the "original" version as that was all they carried at that time.
Nothing wrong with a little competition. I have no doubt Fields will take the starting job and run with it but it doesn't hurt to have someone behind him pushing him a bit.
There are a lot of questions surrounding the O-line for the upcoming season but I am surprisingly optimistic about it. I feel a bit of a change might be exactly what is needed for this group to progress. As good as Jordan was I agree with his own assessment of never being comfortable at center. I believe Myers has the ability to come on at that spot and Davis performed well when asked throughout the season. With Munford back to lock down LT it could shape up to a very solid O-line.
I really like how Day handles himself. Obviously losing a legend like Meyer is never a happy moment and Day will be evaluated by his teams performance on the field, but you can tell he has a plan and I'm happy to see it in action.
I always love this gif for the obvious Price destruction of Winovich but JT running through a weak Gary arm tackle brings a smile to my face as well.
Does this count as a BOOM? I'm going to consider it one.
I am so ready for some Buckeye football. That Northwestern/Purdue game was actually a very entertaining appetizer for a Thursday night as well!
All these Clemson picks make me vomit a little. I would love nothing more than for OSU to beat them and get revenge then have Clemson slip into mediocrity like how Miami did after the 2003 game.
Whew, I can't even count the number of times I have had dreams about being back in the pads playing some high school ball. It always seems to be a terrifying yet exciting dream.
Man, this is right around the corner for me. I'm not sure how I missed this was going on.
This got me excited for the season. Why is it only March?
This, but I hope it is in the most awful, ugly and convoluted way possibly.
The right place at the right time I guess. Also helped I happened to be reading an article about it right before browsing 11W.
This is funny but I do believe there will be another eclipse in 2024. It will actually be much better for us in Ohio as well, should have total eclipse passing through the majority of the state!
Yeah I don't care for this school of thought. It just seems like a reach to take credit for some of these accomplishments for University of Texas.
A bit of a surprising decision, I wish the best for him!