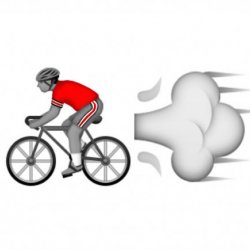 Kurt
---
Ohio --> Brooklyn --> Portland
MEMBER SINCE August 30, 2010
Favorites
COLLEGE FOOTBALL PLAYER: Troy Smith
NFL TEAM: Browns
MLB TEAM: Cubs
SOCCER TEAM: Crew, Inter Milan
Recent Activity
If he manages to beat Ohio State even once, I'll probably change my tune. But until then, the dude is just Wile E. Coyote in my eyes. You know damn well he's not catching the road runner, so there's nothing wrong with being entertained by his antics as he tries.
Kevin, this is the best paragraph I've read from you. You nailed my feelings toward Harbaugh.
I've been a Beck defender for years which has earned me a good share of downvotes around here.
Always said the same thing about Ted Ginn's speed. I feel like he doesn't hit top gear until 50 yards.
That fan fiction novel involving TP sounds like it was probably penned by DJ. Has a he denied???
Well Jalin, the XFL is soon coming...
Surprised that needs clarifying. In any scenario Fields is not leaving. Ok? My point is it'd have been better to have entered spring with Martell and Baldwin AS WELL. Then perhaps the worst case scenario is one of those two transfers and you're left with Fields AND one of either Martell or Baldwin.
Who knows, it's all speculative, but my thinking was if you have Tate and Baldwin going into spring then you maybe only lose one after the spring game to transfer. That'd be a better scenario.
No telling if he would've stayed but I'd be more at peace with the way things are going if Day had made some effort to keep Martell on the team - at least through spring game. I didn't like that the staff made no effort to keep him and look at the situation now if Fields is either not ready, gets injured, or is a bust. The coach that says he likes to have depth put too many eggs were put into one basket.
Colors are absolutely terrible. But the huge STATE lettering is a good idea, I like that.
I think Kyler to the Cardinals to be paired up with Kliff will be a success. Maybe they should trade down to get more value out of that number 1 but regardless I like that marriage of QB and HC/OC. Finally the NFL is becoming less conservative and willing to take risks to win. I'm excited to see how it goes.
I read the article and was left questioning how in the world Haslam is a billionaire?!
The NFL is changing rapidly and size is not the problem it used to be (if it ever was). He's an incredible athlete, maybe the one question mark is his accuracy but I thought he looked pretty damn good against Alabama. Paired with the right offensive coach (Klifffff!!!!!) I think he can do well.
Lol Dantonio, that's your move?
I say this knowing I'm in the serious minority here but I think his case for 'hardship' is weak sauce. Georgia took action by expelling the offending baseball player. The true reason for his transfer is well known by everyone including Georgia, Ohio State, Mars, the NCAA, and most especially Fields. And to make the situation stranger, Fields' sister recently accepted a scholarship to play at Georgia. So one family member is saying 'I can't be at that university' while another is just getting started there.
That said Bruce Feldman predicts the NCAA will rule in favor of Fields to avoid negative press - also weak sauce - but I see that as the likely outcome.
I think Tate is in the portal to wait and see how this shakes out.
It's hard to say where and when the spread revolution began in the NFL but I'd venture to guess it was when Philly rolled the dice in hiring Chip Kelly. As everyone knows it didn't work for him but they just won the Super Bowl last season and from what I've understood Pederson kept a lot of what Chip was doing offensively in place and I think even some of the coaches on Chip's staff remained. Then obviously Andy Reid started melding the West Coast with all kinds of college spready stuff. Both teams have won a lot of games and that's all it takes.
I mean, it's mind boggling. A few short year's ago people were saying 'you can't run a zone read or a speed option in the NFL! the defenses are too good and too fast!' LOOOOOOL.
(I just wish the Browns - a team with NOTHING to lose - were the ones hiring Kliff...)
I'm more blown away by how quickly the NFL has gone from 'that college stuff won't work here in big boy football land' to hiring a recently fired college head coach from a middle of the road school like Texas Tech. As someone who's argued for years that NFL offense were boring and uncreative af and that they should be implementing so much more of the spread innovations from college ball this is by far the more incredible development. I hope Kliff does great.
Because it won't take 'any coaching ability' to make Oklahoma's defense better. Ok, sure. I'm of the belief that Grinch is good and losing him is bad for OSU.
Hello drama................ I for one am not terribly excited about this.
Everyone is looking at the Purdue thing from the wrong direction. The correct question to yesterday's game (and I was in the stadium in the Auburn section) is WHERE THE HELL WAS PRESEASON TOP-10 AUBURN ALL SEASON?! AND HOW THE HELL DID THEY FIND THEMSELVES PLAYING A 6-6 BIG TEN TEAM IN NASHVILLE!?
Seriously, one team was elated to be in a bowl for the second consecutive season and is on the uptick, and the other was a massive disappointment with a roster full of 4 star and 5 star recruits. Give me a break, that game is not a direct indictment of Ohio State. There's very little doubt in my mind that if Ohio State played Purdue yesterday in Nashville the result would have been any different.
Yea, I'm suggesting sometimes it's fine to be patient and wait. You're a freshman in college and your entire career is in front of you! Look at Haskins, sometimes all you need is one year as a starter to propel you into the first round of the NFL Draft. He could wait a year until Fromm likely leaves then still have 1 or 2 years as starter or even take a redshirt.
A significant part of thinks Fields and others who transfer so quickly as Freshman/Sophomores need to learn the virtue of patience and not getting what you want when you want it. At that age it helps to have an adult around you to say those things, but I have a feeling the adults in those kids' lives are not telling them the hard things that they don't want to hear.
It's one thing for Burrow to transfer after waiting and competing for a few years (catching a bad break injury) - and then in the end seeing his eligibility window collapsing and left. I think it's another for someone that's just coming off being a true freshman who saw playing time and has 3 more years of eligibility, to bolt.
Except for change OC every. single. year. Which is one thing, but he's gone from going full spread offense to now pro-style. I don't see him being retained after next season.