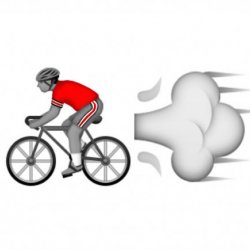 Kurt
---
Ohio --> Brooklyn --> Portland
MEMBER SINCE August 30, 2010
Favorites
COLLEGE FOOTBALL PLAYER: Troy Smith
NFL TEAM: Browns
MLB TEAM: Cubs
SOCCER TEAM: Crew, Inter Milan
Recent Activity
Cardale still hasn't lost a game that counts since...... Fork Union...or high school?
Boy I'm gonna miss all of the fawning that's done around here on 11W over Dantonio. #not
Nailed it regarding the coordinators. Everyone wants to talk crooting but seriously, you need elite play callers to hit championship level (unless you have Alabama-talent).
Cristobal knocked it out of the park with his DC hire last off season, Andy Avalos from Boise State. But that flew under the radar a bit. Now hiring Moorhead shows he could be an elite CEO head coach like Swinney. It seems that Cristobal has a vision for what he wants and he's not above hiring and delegating others to bring ideas to the table. Meanwhile he can recruit the talent from Cali.
Now he's gotta lobby Kevin Warren to switch the B1G from divisions to Pods.
Welcome to the 2020s: Decade of the Rutger
I'm with you Kevin regarding the overly conscientious compliance department. If the rules are that complicated they should be burnt to the ground. Fuck conscientiousness.
And then Joey Burrow blew up LSU's lie by showing his northern roots and telling the truth.
Contrary to popular belief around here I think Grinch is good, actually. Wazzu's defenses became very bad after he left. And Oklahoma's defense was markedly better this year - and the crater that Mike Stoops left behind could not be fixed in a single season anyway.
Starkville is much closer than Pullman to Key West.
That probably played a bigger factor in him taking this job than anyone realizes.
I don't agree with everything here, but in summation I agree that Ohio State needs to reassess it's branding from top to bottom. It's incredible that the university lawyers are so overzealous in defending a brand that isn't coherent or consistent.
This is an excellent window into how Oregon and Nike created a cohesive brand for UO: https://twitter.com/GoDucks/status/1169415096138756096
It was done exactly like this: https://youtu.be/8WVoJ6JNLO8
Justin Fields holding the ball and taking sacks!
Can't believe I don't see this noted anywhere as concerns for Ohio State. Hearing that his knee hasn't progressed as he hoped and will still be in a brace furthers the concern. It was a problem against Wisconsin that was overcome, but getting behind schedule against an elite defense like Clemson is not a recipe for victory.
West Coaster late to this thread... given the response here I'm curious what you (or Kyle) think about this argument regarding passing in the Clemson-OSU game: http://sportstreatise.com/2019/12/contrar-ian-says-passing-wins-championships/
Yea, I think that would do it... the white is really harsh.
Similar topic, is anyone else ready for a new endzone design in the stadium? The current design has never grown on me because it doesn't incorporate grey. I don't understand who came up with it and how it got approved. Somehow the athletics department lets the fans/alumni vote on the basketball court design but not football.
Re-reading what I posted, I refrained from coming out and saying that I had hoped he wouldn't win (even though it is deserved!).
So I guess that's what I really thought would be the unpopular opinion.
The drought was actually an excellent acknowledgement of the expectation that an Ohio State coach should win every game and conquer the conference every season.
Of course Tressel and Meyer deserved it at some point, even perhaps one of those years Cooper should've won it. That's not the point. Ohio State coaches aren't here for that award. Let the likes of Ferentz and Fitzgerald have the COY award, OSU coaches are here to collect gold pants and rings.
That's all for "Unpopular Opinion Time."
Computer models also don't beat Michigan.
I watch a lot of Auburn football. The offense is awful, right up until Gus figures out how to string together the right 3 plays. Then they can catch fire. Thing is in the Iron Bowl, Auburn's defense is performing much better than Alabama's. I expect the game could be similar to Auburn's game vs LSU. Alabama with the superior offense that Auburn will try to drag into the mud. It'll be a question of Auburn's offensive output, field position (if only a couple first downs can land Auburn in field goal range), and special teams.
All I want at this point is for Alabama to not make the playoff. I absolutely hate in this playoff format that two teams from the same conference can get in.