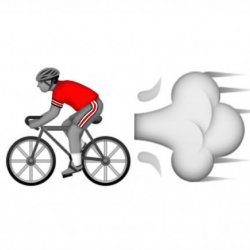 Kurt
---
Portland, OR
Member since 30 August 2010 | Blog
Favorites
COLLEGE FOOTBALL PLAYER: Troy Smith
NFL TEAM: Browns
MLB TEAM: Cubs
SOCCER TEAM: Crew, Inter Milan
Recent Activity
Oh that 2011 UK game. I'm still bitter. What a team that was.
It still pains me that what I thought was his greatest team got bounced by Kentucky in 2011.
He dislikes recruiting right? So just based on that I'd say he wants to go somewhere chock full of talent. One of the Texas schools perhaps, or a Florida location...
Opinion: chiropractors not bullshit, actually. I had Bell's Palsy, expert neurologists etc all said no cure, deal with it, with chiropractic care I was improving immediately and ultimately cured.
I like that one, but I was thinking of the Ohio Hustlers one... I did a little more Googling and found the designer, but doesn't appear to be for sale right now: https://madebyngo.com/
Does anyone know what hat that is Devin Smith is wearing and if/where it can be had?
DJ, thanks for posting the WOSU stuff in the WMDs, been enjoying them.
I didn't read the particle article posted but have read others in the same vein. From my understanding ESPN's costs are simply too high to ever dream of making it back via monthly fee streaming packages (like HBOGo etc). I read that ESPN spends the equivalent cost to produce an entire season of Game of Thrones for a single NFL Monday Night game, $100M. They spend $100M each Monday night during NFL season! Apart from their high production costs, they're also paying (too much?) the NFL gobs of money for the rights, will we begin to see those number creep back downward in coming years?
This past season was terrifying to see what Kiffin (and quietly behind the scenes, Sarkisian) were doing with the offense. But him pushing Kiff out then some bizarre falling out with Sarkisian seems to indicate something is amiss. I say this without knowing much about the replacement OC - though I thought it would go to Locksley who was also on staff (though he's another spread guy, so maybe that truly is the issue). I'm going to be very interested to see what they look like in their spring game.
Alabama still has the most talent top to bottom, inside and out, however you want to cut it. But I don't understand what Saban's doing with the OC situation...seemed this year he turned over a new leaf and went for power spread. Now it seems maybe he's going back on that trajectory. Meanwhile LSU did manage a significant upgrade at OC. Orgeron seems smart enough to stay out of the way of his coordinators, if so they'll be contenders in the West and nationally.
+1 Referencing that Alabama Sugar Bowl. That pass play Urban said they did it because Bama was lined up in a bear front, so you weren't going to gain any yards on the ground and they thought it was worth chucking it deep and try to get a pass interference call (so not even to primarily complete the pass! Simply force the D to make an unforced error and really give us the game.). Also in that game, do not forget we were losing the turnover battle (as NE was to ATL), best way to overcome that is to keep the foot on the throttle. You can't turn it over (and give away points and fall behind) then dial it back.
Also funny thing about that 93 Bill-Oilers game is that both teams' offenses were employing the (aggressive) Run and Shoot offense.
I don't know...fear is a dangerous thing. If you start to play to not lose (grind the clock) you might win, but you may just lose anyway. If you play to win, and be aggressive, you might win, but you could also lose.
I'm no expert, but while Atlanta does have a good rushing attack, they also have a top-QB and WR. I respect that Shanahan was trusting in his talent to win the game. On the other side it appeared Patricia brought more pressure and chaos to get after Ryan (surely opening them up to bigger risks in the secondary) - on the defensive side he was also being aggressive and playing to win. You can argue that they should've focused on grinding the clock and playing not to lose, but I kind of respect that they stayed after it and looked to score one more time to seal it. In the end, who knows....
I guess it's pretty accurate to the '68 but I'm getting nostalgic for the oversized numbers of the '90s-early '00s jerseys.
We absolutely have to fix the passing game to think we have a shot at winning. I'm wondering if the problem goes beyond 'too many cooks in the kitchen' issues with Meyer/Beck/Warriner and doesn't go all the way down to bad positional coaching by Zach Smith. The receivers have been bad all year, is the the playcalling or player execution/coaching?
So now I'm starting to think that maybe it's Urban. We seem to play completely differently in the biggest games. We're way too conservative. It's as if Tressel never left at times. Once we lose, we seem to say "screw it" and just play carefree and put up 40+ against whoever we're playing. But if everything's still on the line, then we've definitely seemed to play not to lose.
I think you've put a finger on the issue here. Prior to the MSU game (when it became clear PSU would likely win out) I thought there was a possibility Urban would open it up and aim to drop points on MSU and UM - ala UW in 2014 B1G CG. Instead the exact opposite happened, we clammed up and eked out very close wins. The constant in the equation is Urban. Granted, he's generally very very good at what he does, lead the team. But something is amiss since Herman left, I agree with all observations that the Warriner/Beck/Urban trio is to blame. Too many cooks in the kitchen and really I think Urban should be the first to stay out - leave it to the guys who have the time and expertise to really focus on the offense (Urban was never an OC).
I follow the USMNT mostly from a distance in between major competitions but was a big supporter of Klinsmann and his hiring. It just seemed like he was fighting a lot of battles that were always going to be very difficult to win, but I think he was right about a number of them.
A victory of UM is always to celebrated. But in the larger context that game didn't age well, like just more than a month. Now 10 years on it seems like that was a kind of high point for Big Ten football followed by a valley of lows that lasted until 2014 (at least for OSU), and perhaps 2016, for the conference as a whole (let's hope that isn't premature to say the B1G is back).
That's along the lines of what I do with my fantasy team. I have Buckeyes, Ohio-born players, Ohio-college players (for example Edelman from Kent St), along with Browns and Bengals players. My team still sucks, on the way to 3-7.
Vico, you warming to Auburn? ;-)
FWIW I like GBE Ratings: http://www.gberatings.com/sos/
Doesn't conflate anything with future predictions, it's just a straight up ranking of what's been accomplished to date.
Thank you. I perused the old polls after the Penn State loss and knew it would come in handy.