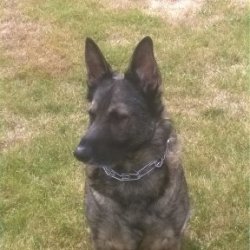 kramalanj
---
MEMBER SINCE April 30, 2012
Favorites
SPORTS MOMENT: Anytime The Ohio State University defeats Michigan in Football, Basketball, Baseball, Wrestling, Swimming, Diving, Gymnastics, Chess, Tiddlywinks, etc, etc, etc.
COLLEGE FOOTBALL PLAYER: Eddie George
COLLEGE BASKETBALL PLAYER: John Havlicek
NFL TEAM: Cleveland Browns/ Chicago " Da Bears "
NHL TEAM: None
NBA TEAM: Boston Celtics
MLB TEAM: Chicago Cubs/ Baltimore Orioles
SOCCER TEAM: None
Recent Activity
Am waiting to see Mike Bianchi <sp> Of Orlando paper for whom to fault for this egregious lack of control and discipline of these young people.
lost it when I came across this...just hit me :)
He is running third. I believe it was something totally and arrogantly unexpected by him regarding *ichigan brand appeal and also by him & his supporters concerning his personal lack of appeal translating into instant success for a much higher rated class. I read where some anticipated their class being rated higher, like a top 15 - 20 at least, and that with an anticipated small class by number. By being so far removed, for so long, I think he clearly underestimated how far down the whole football culture, interest by recruit and now supporter/fan had dropped to. MSU is now the big dog of that junk yard up north. Instead of truly competing with MSU and OSU for their top home state recruits, they are running with the dog pack of Eastern, Western, and Central michigan for the moment.My vision of the Cass Tech flag pole is the Stars & Stripes on top, then their State flag, and then a block O with a red background, autographed by Urban at the bottom right corner.
Appears somewhat that JH before moving over to Ohio felt that being victorious in his home state was first needed as a confidence builder and stepping stone before attempting to plant the flag in Ohio. I am not sure how you convince Ohio kids to leave when you are losing home state kids to both your in state and out of state rivals.
Not sure that could be documented as existing in prison.
" ...the horror, the horror of it all ".
Thank you Vet. I live 20 minutes north of you, and will keep your offer in mind. My wife is the one who brought the cat home so many years ago from where she worked. He eventually chose me, as his, after being here for a while. A side note that not many people believe is that not only was he nearly 21 yrs. old, but had been diagnosed as diabetic appx. 13 years ago.
Again a smile. Getting a little easier.

Welcome back. My day begins as it should.
Almost drowned my keyboard and screen with coffee spewing forth after a big gulp and then this. I had to put my cat down ( a few months shy of 21 yrs. old) a week and a half ago, so anything to do with cats up to this, was nothing but a sad reminder my boy was gone. But he used to do this exact thing to/with anything laying on my desk, but especially pens, pencils, tv remote etc. This brought both a tear and a laugh (as I know this is exactly what he was thinking) for a change, thanks for the smile.
I have a feeling this was a case of falling on his sword, or tossed under the bus, or..........
Here here... *(stands up and applauds)*

I promise you the SEC will get theirs in, and we will probably play them first, in some sorta " get the B1G back " seeding/draw. After that, whoever is left standing, and in OUR WAY !
As a Browns and a Bears fan, they both need a lot of help...please !
Another stat that may have been acknowledged elsewhere or not, is that the B1G beat both the Eastern and Western Conference Champions from the SEC in the same football year, in addition to the B12 version.
To our female Basketball Buckeye's great job and...GO BUCKS !
Well it looked like Auburn had Alabama beat in the second half, and Wisconsin unlike in their LSU game, pulled it out against Auburn in the bowl game. So I think they can, as the game is played at a neutral site. AT&T stadium if memory serves.
I'm going to miss mean Mike.
Someone is still here willing to help.
I can't believe that guy's form is better than mine.
Genius, pure genius...oh, Darron already mentioned that didn't he ?
I have a Grandson who may attain the fortunate status of being offered an athletic scholarship in a couple more years. Guess what his thoughts were on that situation....hmmm ?