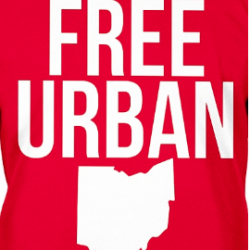 Kpdunphy
MEMBER SINCE December 12, 2014
Recent Activity
Haskins said in his interview theres no way he sits. Hes going to play
Understand that game was @NW. They have real turf and dont cut the grass. They try to level the playing field to make speed a non factor.
Yea but OP hasnt read opinions from an OSU beat down from Michigan since... well idk decades?
Sorry folks.. didnt realize that thread existed. Buuutt.. cant ever get enough of it can we? Lol doesnt hurt to have one more.
Even though I agree to pump the brakes on Urban. This is the 3rd year in a row with a 4 TD + loss. Elite teams dont lose like that. That was flat out embarrassing. Voodoo this and that my ass. You dont lose like that with the talent on this team. Plain and simple. That was a 3-3 team. Stop making excuses. Theres alot of issues that need to be corrected. Right now, I dont trust this stubborn ass coaching staff to fix them.
WR blocking is the reason why scored two late TDs including Hills winning catch vs Penn State.
Who is this "pretty reliable" someone? The left side of your @******? 0 chance they shut down Nick Bosa for the rest of the year. 0.
He for sure has been evaluated. Why do you think he is out for Tulane. They are taking precautions to make sure its not anything that can be long term. He sits out this game and comes back for PSU if healthy.
Ofcourse he is out. No disrespect to Tulane but if he was going to be out a game for precautions, this is it. Hell be back for PSU. Get some rest.
Thats how you destroy a kids confidence.
Come Saturday... someones head... will roll.
it will be interesting to see how his decision-making is impacted against a team able to create more angst in the pocket.
Oh you mean like the one he practices against everyday? I think hell be fine.
Nah. A 31-0 blanking if Clemson would be better in the semis.
But OSU has to be very cautious to not victim shame CS
Alot of people like to toss around "victim blaming/shaming" without knowing what that term actually means. Victim blaming/shaming occurs when the victim of a crime or any wrongful act is held entirely or partially at fault for the harm that befell them. NO ONE is saying CS deserved to get abused. I dont think OSU will say anything like that either. Please look up what the terms means before tossing it around.
BOT eating lunch knowing damn well they are reinstating Urban.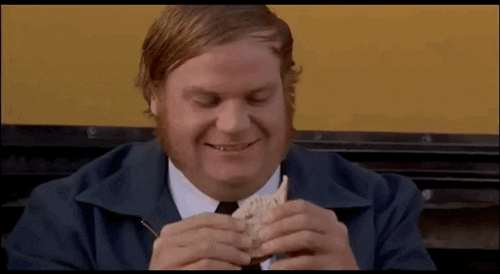 Gerd, the site admin on theozone.net just posted its going to be a spirited practice tomorrow. Must have gotten word Urban is being reinstated.
This source tells me that at the onset of this issue, the administration asked Urban if he would accept a suspension "in the name of PR" but he said absolutely not, and feels he committed absolutely no wrongdoing in how he handled Smith, and is not willing to accept any more responsibility for the matter
Taking this with a grain of salt but if the administration really did bring up this question, it gives light to the assumption that they really do not have jack shit to pin him on and are trying to save face.
People like to toss around that phrase "victim shaming/blaming" like a hot potato without knowing exactly what the hell it means. Victim Shaming/Blaming is placing the fault or partial fault on the victim for what happened to them. I dont think ive seen one single person saying "Well Courtney deserved that beating she got". Not a single person.