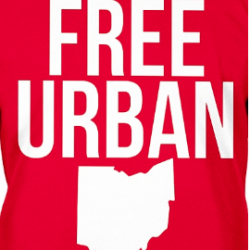 Kpdunphy
MEMBER SINCE December 12, 2014
Recent Activity
I havent gotten this jacked up over vids since Bama. Since those playoff hype vids I made back in 2014.
The truth. Like he has always done. If he didnt think Justin would be at 100% he wouldnt have said so.
Well I wouldnt go off on it. If you really want conspiracies just go read up on Woody Hayes. Like the time he removed all women from a dinner cause he thought Bo planted them to distract the buckeyes. Like the time he kicked out police from practice cause he though Bo hired them. Goes both ways son.
What if these guys are double agents and have infiltrated to give TTUN a sabotaged win?
Why are these private? Cant show anyone who doesnt have an eleven warriors profile
Relax, we still got bye weeks and 3 months left of football. Thats 12 weeks.
Gimme a fkin break dude...
Yea but Indy had Penix back
Haskins said in his interview theres no way he sits. Hes going to play
Understand that game was @NW. They have real turf and dont cut the grass. They try to level the playing field to make speed a non factor.
Yea but OP hasnt read opinions from an OSU beat down from Michigan since... well idk decades?
Sorry folks.. didnt realize that thread existed. Buuutt.. cant ever get enough of it can we? Lol doesnt hurt to have one more.
Even though I agree to pump the brakes on Urban. This is the 3rd year in a row with a 4 TD + loss. Elite teams dont lose like that. That was flat out embarrassing. Voodoo this and that my ass. You dont lose like that with the talent on this team. Plain and simple. That was a 3-3 team. Stop making excuses. Theres alot of issues that need to be corrected. Right now, I dont trust this stubborn ass coaching staff to fix them.
WR blocking is the reason why scored two late TDs including Hills winning catch vs Penn State.
Who is this "pretty reliable" someone? The left side of your @******? 0 chance they shut down Nick Bosa for the rest of the year. 0.
He for sure has been evaluated. Why do you think he is out for Tulane. They are taking precautions to make sure its not anything that can be long term. He sits out this game and comes back for PSU if healthy.