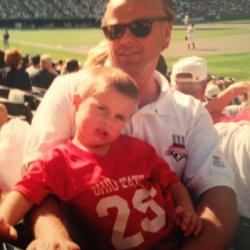 KnuckIfYouBuck
---
Austin, Texas (via Avon, Ohio)
MEMBER SINCE June 30, 2015
Avi is a picture of me and the old man at The Jake (never calling it anything else... ever) enjoying a tribe game while rocking an OSU jersey
Favorites
SPORTS MOMENT: Tearing down the field goal posts in the south end zone of The Shoe following becoming the undisputed national champs in 2015
COLLEGE FOOTBALL PLAYER: Chris Gamble
COLLEGE BASKETBALL PLAYER: Pistol Pete Marovich
NFL TEAM: Brownies
NHL TEAM: CBJ
NBA TEAM: Cavs
MLB TEAM: Indians
SOCCER TEAM: #USMNT
Recent Activity
Why am I crying in the club right now????
Hot mics having one hell of a month!
Hopefully he won't have to apologize as there is a deep drive into deep left by Castellanos.
Brought some flowers to Stevie's statue down here in Austin yesterday. One of the best to ever do, the things I would do to seem him play live.
RIP SRV, you small but mighty man!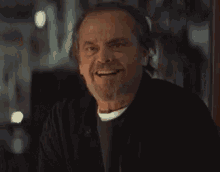 Did this other influence you are referring to start off as a bluegrass player also?
Bit of a stretch here because he really is a bluegrass artist but Billy Strings is heavily influenced by and used to solely play metal. Here is a good song that shows his blend of metal and bluegrass.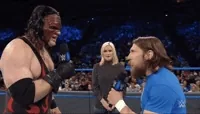 The kicks to the nuts just keep on coming.
That tweet that Pantoni quoted is really all that needs to be said.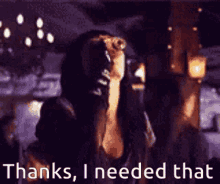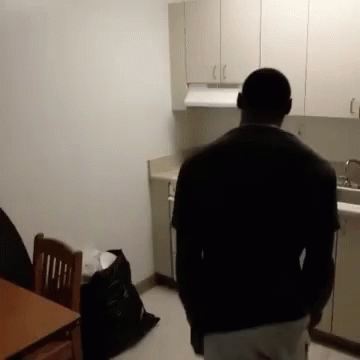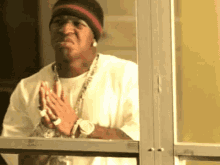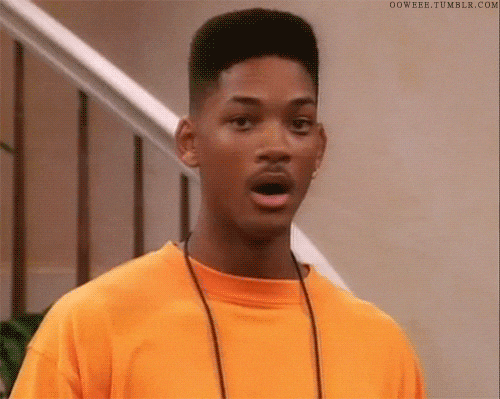 Wow that is awesome! That sure is a tale worth telling, thanks for sharing. Can't be mad about having Otis Rush as an alarm clock no matter the time of day. Love the Ice Man, he was a force and true Texas bluesman like Freddie.
I've never seen this live version but it is great. Looks like it was shot at Austin City Limits which is up there in my top venues down here in Austin. Just wish I had been born/ lived down here earlier to see some of the historic shows that have occurred there such as...
Now that's a way to start off a TIMH Skunk! Freddie is my personal favorite of the three KIngs. His tone strikes the core of your soul.
I'll never forget listening to Texas Cannonball for the first time in high school, it was like something clicked and I never looked back. Tone is what the true blues greats have.
Been listening to a ton of Peter Green since he passed and he shares such a similar tone with Freddie at times, especially on the Mr. Wonderful Fleetwood album. God I just love the bite and tone they could unleash. That is what I think of when I think of the blues.
RIP Freddie!
July 25th will now have another piece of music history, albeit a sad one. Peter Green's passing leaves many in the music and blues community mourning. He was a troubled soul but his guitar playing, song writing and singing were matched by few.
His talent doesn't get the public praise it deserves but his peers knew he was one of the best. BB King once said that "Peter Green has more talent in his little finger than I have in my entire body" and "He was the only one that gave me the cold sweats"
RIP Peter!
Agree1000% with you on Trucks and Kingfish is a baddddd man. He's been doing some killer Robert Johnson covers throughout quarantine with Jontavious Willis.
Can't share without tipping the cap to this beaut of a cover by Townes
This showed up on my Facebook today figured I'd drop it in here. The dude just oozes funk from his pores
This one never gets old. So epic.
Woahhhh quite the day indeed in music history. I'll cherry pick the one's that stand out most to me.
Cosmo's is packed with heaters but this is probably my favorite:
Then a close second, what a cover:
Now to bring it on home with the local legends. E. 1999 Eternal was played relentlessly by my older brother when I was grower up and it holds a special spot in my heart. My cousin passed at an early age and Crossroads was selected as the song to be played at his funeral, man such a beautiful song. I get too excited when 1st of tha Month serendipitously comes on shuffle on the 1st day of any month. I'll end with this gem:
Never a bad time to get funky, great work as always Coop!
He is the first OSU player I fell in love with and with good reason. Absolute baller.
Could watch his highlights all day long.