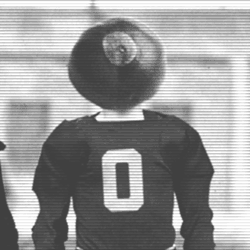 knoxvilleBuckeye
---
Knoxville Tennessee (via Stow Ohio)
MEMBER SINCE October 18, 2015
1980 graduate and completed grad school in 1982.
Favorites
COLLEGE FOOTBALL PLAYER: Cardale Jones
NFL TEAM: Browns
NHL TEAM: Blue jackets
NBA TEAM: Cavaliers
MLB TEAM: Indians
Recent Activity
Because Nashville is a great city. Growing fast, but has a heck of a lot to offer.
Fully agree. Someone needs to be a champion and make this happen. This cannot happen like this again.
I have lived in Knoxville TN since 1991. They hate B1G teams especially Ohio State in eSECpn country with a passion. I would say the hate of Ohio State has gotten even worse that last decade. Hard for them accept success of a team outside of the SEC.
No P5 champion should be automatic if 3 or more losses. Allow another at large pick instead of the P5 champion with 3 or more losses.
No wonder they are such losers.
Being that I live in Knoxville, I did go to the Vols game. How about those Vols? They sure did hang in there with Georgia State almost to the end. Lol.
Or put each conference in a single division and the top two in conference play in conference championship ala Big 12.
Or put each conference in a single division and the top two in conference play in conference championship ala Big 12.
In 2014 after losing to VA Tech, the Buckeyes continued to improve. They had the talent and the improvement was simple and could be projected. Fast forward to 2018. Lots if issues to fix. No signs of improvement yet. Without significant improvement, and I mean ass-kicking improvement, do you really want to see them in the playoffs?
I agree. The university is being run like a corporation where the football program is just a part of the overall program. Thus, Urban and others were correct when they said that the University is bigger than football. Now, it is what is best for the Corporation. At Alabama, the football program remains paramount and is not just part of an overall corporation.
Why even ask the question?
Quick. Catch a flight back now. You may still have time.
The investigative committee has finalized their decision. Hopefully, the announcement will be official tomorrow. Should be favorable for Urban--but then who knows for sure?
I know the same guy. Small world.
Agree. I gave up watching the NFL for their BS. I survived. I can give up college football too if Ohio State merely caves.
Was Ohio State national champions in 2002? Then who cares what EsecPN says/
Let's claim it and own it.
Got them right where we want them.