Knarcisi
---
Stockholm, Sweden (via Shadyside, OH)
MEMBER SINCE June 27, 2012
Favorites
SPORTS MOMENT: 2002 National Championship Game (was fortunate enough to be there)
COLLEGE FOOTBALL PLAYER: Dwayne Haskins (current), Antoine Winfield (in my lifetime)
COLLEGE BASKETBALL PLAYER: We'll see in the fall (current), Johnny Dawkins and Jim Jackson (in my lifetime)
NFL TEAM: Browns (ugh)
NHL TEAM: Pens in June
NBA TEAM: Was Cavs for Lebron but just can't do the Lakers
MLB TEAM: Reds
SOCCER TEAM: OK, I admit, I got into the World Cup in 2014-18.
Recent Activity
That ship ain't sailed yet.
Interesting that their draft stock seems to imply the opposite. Davis seems like the first interior lineman taken, today. Wade hasn't had enough reps as the outside corner matching up with opponents best WRs all day. He is late first round early second to potential top ten pic,
Truly hard to believe, even with the Big 10 and their complete communication blunders, that these coaches had nothing to offer these guys, at least to wait it out until next week. I think this had to be strategic by the players.
We get 1st round all Americans back after we say we are gonna play. scUM loses key starters after we say we are gonna play. What a cultural difference.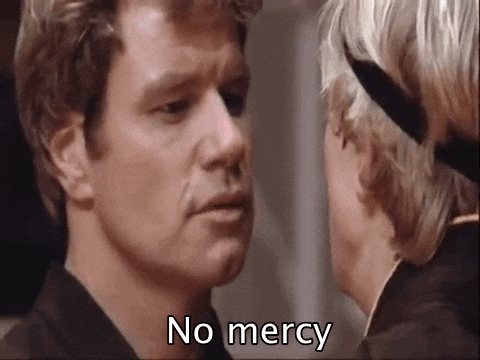 Wanna see PSU and scUM in the first 4 or 5 games. Don't want wither to be the first game, but wants to get them played before we get to December.
Where was all this help when I needed it over the years?
LOL, smart edit. Young, but wise.
And she's a lifelong Michigan fan.
No
https://www.elevenwarriors.com/ohio-state-football/2020/09/116590/big-ten-conference-will-not-sell-tickets-to-fans-this-fall-but-might-accommodate-players-families
The world must be out of boogers.
She's a Michigan idiot. Surprised?
Defending Collins is a tall order. One of the only players of theirs that concerns me.
Our players opt out when we're not gonna play.
Michigan players opt out when we are going to play.
Sounds about right.
Should probably start the Wade and Davis return thread ... 1 of 69.
"Our team is stronger than it was on August 11 for going through this."
the B10 just said "Oh shit!"
So when we go to East Lansing, do we need to wear masks?
When things get a little sticky, well, that's fusion.
I think COVID absences get considered for sure.
I just can't wait to hear all the idiot media arguments ... This team played 10 games and this one played 8 ... yeah, Clemson plays the Citadel this week.
Vapor fusion ... that is a good description for my farts after beer and chili.
Take what's yours, boys. Let's go win it all!
Would like to see some flexibility in the schedule that we will probably not get.
10/24 backs us into a corner with no off weeks for make up games.
Say we get cancelled with PSU or Michigan. We should be able to cancel Rutgers and one of them cancel Maryland or Indiana and have our top 15 match up. Quality wins will be scarce and you know it will be a beauty pagent for the playoffs. I guess as long as get to the B10 championship game and win it, that should be all that matters.
Boom! There it is. The news we've been waiting for all day!
I think this is actually a strategy. Players making a play to put some pressure on the conference to hurry their shit up. Why not? No fall season, they're declaring anyway. I think this is a message for the conference to get their shit together or this is what it's going to look like.
Good info. Thanks for adding.