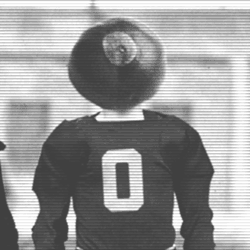 KNAD223
---
MEMBER SINCE August 12, 2015
Recent Activity
446
223
223
223 35 rushing 188 passing
I reckon' it will be Northwestern. I think the Bucks will be prepared to play in Lincoln since everyone has deemed Nebraska as the signature trap/fail game this year. Northwestern on a Friday night game on chilly lake Michigan near halloween (likely a blackout game) could be spooky. I know NW lost a lot but they are well coached and should have confidence from a successful 2018 season. I don't know, I hope we destroy everybody.
Not sold on the "co-" coordinator title. How is accountability measured? I want to see what Grinch can do with sole responsibility of the defense and see what Day can do with sole responsibility of the offense. Day should be an "associate" HC to keep him around. Both of them are rising stars and ,IMO, Wilson and Schiano need to go run their own programs at this stage in their coaching careers. Let Urb coach the coaches instead of relying on their many years of experience which he seems to do with Wilson and Schiano.
He's a baller. Natural athlete who understands defensive angles and tackling thru the whistle. And actually gives a shit on the field.
311
Lol @ tackling
Lol
Hirefickell?
Victor that's twice in the endzone. Let's. Go.
Thank you victor and hill for the heroics. YAC.
I mean. This was an emotional post, but he couldn't really hit anything downfield like he did the past few games. Hindsight is that playcalling was a factor of the environment but still was shitty until late 4th quarter. I'll eat crow for my post above but happily since the top 4 team who I am an alumnus of won against a top 10 team tonight. Great test. Let's go.
Pathetic game. Dwayne could not hit anything down field, which made us zero dimensional. Play calling sucked balls.
50
888