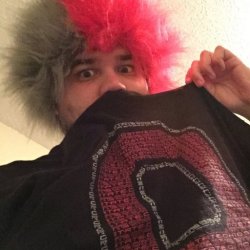 KlayDog
Knoxville, TN
MEMBER SINCE March 24, 2016
Favorites
SPORTS MOMENT: 2015 College Football Championship
COLLEGE FOOTBALL PLAYER: Troy Smith
NHL TEAM: Penguins
SOCCER TEAM: FC Barcelona
Recent Activity
Going from a 6-7 to a 1 in a few hours is a huge bummer.
And got the top JUCO RB today, seems like my alma mater has opened up its checkbook.
Apologies if this has been asked before, but is there any reason why we weren't a player for Isaiah Johnson? Big talented CB from WV, seems like we could have been involved. Although I guess that part of WV is not that close to the WV/OH line.
Imagine typing that with a straight face.
This one seems a liiiiitle worrisome.
Wasn't even aware transfer portal crystal balls were a thing, but BG put one in a couple hours ago for Trey to Ohio State.
https://247sports.com/PlayerInstitution/Trey-Sermon-at-Oklahoma-188451/CurrentTransferInstitutionPredictions/
Clemson hasn't had someone flip since End of 2017. I wouldn't hold my breath.
Cool. That makes sense. Thank you for the follow up.
I am extremely curious about this post, still. Birm was extremely adamant that OSU would NOT be recruiting Evans in a post this evening.
Link: https://lettermenrow.com/ohio-state-football-recruiting/ohio-state-buckeyes-recruiting-zach-evans-evan-pryor/
Yeah, but UT/Pruitt seem desperate enough to actually take him.
Some rumblings that Evans will end up there as well.
Mr. Burch just officially signed with the GameCocks.
Idk how "real" it was but I remember Cam Akers saying he was "very interested" in Ohio State, so probably that. Hard to be too upset because of J.K, but I still loved Cam, and would have liked to see him in our offense.
Marvin Wilson for the defensive side of the ball, I bought into the Texas love with him and Baron and Okudah, only to be heartbroken.
FSU on both of these, lol. I'm sure there are more, but these are the two that instantly come to mind in the last 4-5 years.
In terms of location, conference softness and weather (and let's be honest, girls). I'm not sure I would be able to say no to Clemson, or FSU if they had their stuff together even a little bit more.
So taking bias away, I do get it.
Honestly, of all the Clemson recruiting stuff, this has to be the craziest stat.
One thing to remember as Clemson adds these early commitments for 2021- they havent had a decommitment since December 2016 https://t.co/bvpJZOlqGz

— Charles Power (@CharlesPower) January 27, 2020
Y'all really down playing how much talent Oregon returned on defense, and Morehead as an OC for a pretty solid group of RBs/WRs.
If Miyan Williams is our starting RB next year, something has gone horribly wrong.
I would cry tears of literal joy.
In terms of something I could watch once a month and not get sick of it, either:
Ocean's 11 or The Princess Bride.
Shipley is my first huge 2021 recruiting crush. Would love to see him at OSU, but I figured it was going to be an uphill battle.
Saying Dobbins was their top target that cycle is some extremely imaginative storytelling. Cam Akers was unquestionably their top target that year.
Hopefully I am wrong, but man that secondary is extremely uninspiring. Hopefully Harrison takes the *leap* that'll be helpful to help some of those concerns.
Have to think the offense will be good enough to get the defense out of any problems in most, if not all regular season games however.