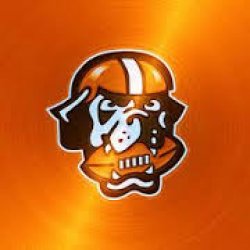 KingKosar
Member since 12 March 2013 | Blog
Favorites
COLLEGE FOOTBALL PLAYER: Eddie George
COLLEGE BASKETBALL PLAYER: Greg Oden
NFL TEAM: Cleveland Browns
NHL TEAM: Who Cares?
NBA TEAM: Cleveland Cavaliers
MLB TEAM: Cleveland Indians
SOCCER TEAM: Portland Timbers
Recent Activity
Mmmm...Culver's
Sam Hubbard, who you might not know once committed to Notre Dame lacrosse
DJ, I'm waiting for the day when you tell us that Sam Hubbard once committed to Notre Dame Cornhole.(as a joke, of course)
Simply put - if he's healthy, he'll play.
Today's ill omen forecast not looking good for Michigan, either. It's Marionaire Christmas, the most most blessed Wednesday of the year ever since Warren G. Harding ordained it in 1921 via executive order (pictured above, seconds after putting quill to parchment, with the first iPhone).
This is why I read the Skull Session every morning. Keep up the great writing, DJ.
I think they would look better with gold pants, but they can't get those until *after* the game.
Is Dantonio trying to alienate his current commits with comments like that? Given State's record, he's not quite in the position to be making demands. That team needs help in all areas.
I'm actually ok with them not being in the first CFP top 4 (not that I think they shouldn't be). If Ohio State wins out, things will work themselves out. Plus, keeping the Buckeyes as underdogs only works in Urban's advantage - motivation!
581 yard. Purely out of my arse.
My Grandma was originally from McCutchenville, but I've never been up there. I'll have to check it out!
I was just thinking he same thing. I'm pretty sure Oregon State is transitioning to just the "OS" logo in order to differentiate themselves from Ohio State and OK State.
But our Kerry Coombs goes to 11!
Enjoy seeing a player from my HS Alma Mater being recruited (Stover out of Lex)! I can't even remember the last time (if ever) we had a player recruited by Ohio State, let alone a D1 school.
Key point to remember: A letter of intent does not bind the school to the player, but rather the player to the school.
Surprised Trevon Grimes' reply hasn't been posted yet. (Unless I missed it) Sorry, I can't embed from my phone.
https://twitter.com/trevongrimes8/status/861256372603715584
I can't get the poster to load:

This XML file does not appear to have any style information associated with it. The document tree is shown below.
<Error>
<Code>AccessDenied</Code>
<Message>Access Denied</Message>
<RequestId>DE8EDCECC5D3D6F7</RequestId>
<HostId>
CzfMvjwR0JJYiBJ/qbiUKrQuW31J0LkDDHNbqEe8nlLykIOEg1r41YDzQNiYl9sbj3FuBfSdFwA=
</HostId>
</Error>

There is actually a lot of migration still going on today. Sometimes, it's job-related. Other times it's because of school. (My wife and I moved from Dayton, Ohio to Portland, Oregon because of her getting into grad school.) Going back to the job-related moves, at the office that I worked in Portland: my manager was from Wisconsin, the Operations Manager was from Minnesota, and the GM was from Iowa.
For us, though, after living in Portland for 8 years and having two kids, the call to be close to family was too hard to overcome.
The aspect that bugs me the most is that the LOI does nothing to commit the school to the kid. Kids may sign their LOI to attend TTUN, but there's nothing to stop Harbaugh from cutting ties with them.
The only thing it does is limit what the kid can do.
I still think most of the highly touted recruits aren't going to sign an early LOI. There is no benefit for them - only the school.
Butch just cited a Wall Street Journal report that proves teams that have more high-fives and chest bumps win more games.

— Wes Rucker (@wesrucker247) November 2, 2016
Always good to remember, don't confuse *correlation* with *causation*.