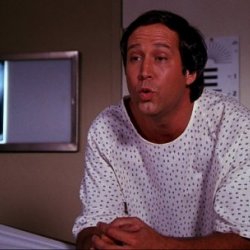 Kinghellvis
---
from Columbus Ohio
MEMBER SINCE April 29, 2013
Favorites
SPORTS MOMENT: 2002 National Championship
COLLEGE BASKETBALL PLAYER: Michael Redd
Recent Activity
Hey brother Bungle,
What's the plan for Saturday night? Is there a Clintonville Alumni Club get together?
Asking for a friend.
I did the YouTube 5 day trial and will cancel Tuesday.
youtube tv is pretty nice but not $50 per month nice. At that price point I might as well go back to cable.
Pass
Need to change UC stats to IU stats.
I don't think he is teaching and 101 classes and chairs the Communication Department:
https://www.lsu.edu/manship/people/faculty-staff/mann.php
I did my research about 2 years ago and got the 2014 Rav4. I highly recommend this car for kids. You will find getting kids in and out of a sedan taxing on the back. Smaller SUV's are great and the used rav4 market has competitive deals around Columbus.
Yes the US won 3-1.
Play Sunday vs Mexico
Detroit is making a come back economically speaking. It takes time but The Rock City is on the incline.
That was not elite.
Some needs to put together a summary as that was unlistenable.
I wanted to be Vivian Campbell when I was 14 years old. I fake/copied those riffs a thousand times in my bedroom while rocking this on a Maxwell cassette copy. I also had a live version copied off the radio from WTUE King Biscuit Flower Hour.
"We Rock"
\m/
I just saw Dimitrious Stanley at the Columbus Zoo last weekend. I gave him a "Go Bucks" and he smiled like he always does.
GOT
Game of Timbers
A Song of Cows and BBQ
Episode 1 of season 8 is an homage to the 1st episode of season 1. If you watch them back to back you will get a kick how they placed some of the shots and sets to bring back the entering in of King Robert and John Snow. I thought it was well done the and big reveal to John (Aegon) Snow was great. I wonder who is the 1st to call him Aegon, Bran maybe?
Condolances to the Collaros clan and thanks Coach Holtman for being a class guy.
I have bought and sold tickets on Craigslist with good success. Typically face value but I am always pleasantly surprised to do commerce with people from CL as I have heard horror stories.
Did you hike any of it Bro? I visited back in 1986 or 87 and we hiked to the bottom and back. I had a different reaction and was surprised at how truly awe inspiring the canyon is.
There is White Castle at Casino Royale and a Denny's next door. Where else do you need to go?
Ken mutha fucking Johnson!!!
Mine is the name of a punk -Elvis cover band I was going to start with my brother. The idea was a take on Dread Zeppelin. The lead singer would impersonate Elvis but have a punk rock/Sex Pistols attitude. We had two name/band ideas pElvis for punk-Elvis or Kinghellvis (think King Diamond and Elvis merged into one). The band never got off the ground as we could not find our "pelvis" or "Kinghellvis". \m/
Hang in there and keep kicking ass 11 Warrior brother. We are all pulling for you.
There are plenty of great Genesis records post Gabriel. Though there are plenty in the late 90's that are not my cup of tea.
Lincoln in the Bardo by George Saunders. A metaphysical tale of President Lincoln visiting his deceased son Willie just after his death. It's not the easiest read as it's more like a play, but interesting nonetheless.