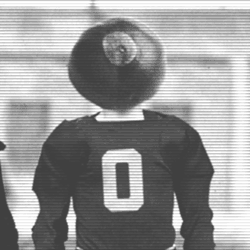 KINGBUCKEYE419
---
MEMBER SINCE June 10, 2014
Recent Activity
This man is an absolute Legend!
who? Never heard of him. JK good luck tater
Wow, this could make me a fan.
Gonna wait to see how this turns out but Good Luck to him either way.
Let the battle begin!!! Good Luck to Justin, Tate, and Matthew
We've retained LJ. All is right with the world.
So uh, what's going on with Chris Ash there's a nice comfy spot in Columbus for him. Just saying.
How many threads will we have on the QB battle? This is so exciting! Let the battle begin!!!!
Good get. Glad to see recruiting is picking back up. Go Bucks!
Devin Smith over 900 yards on 33 receptions is unreal
Very nice, so Parris officially should have 903 receiving yards instead of 825.
Receiving - Parris 903, KJ 823
Rushing - JK 961, Mike 807
I really hope they all get 1000 this year.
I would love to see this team in the playoff. Looks like an all-around improvement. If they show out next week they're in.
I really don't care I wanna beat the rival but do not want to see this team in the playoff. Let OU play Bama. Give me a nice Pac 12 bowl game win and I'll be happy this year.
Our defense is our offense our offense is our defense
I'm worried about Michigan State, Maryland and all remaining opponents on the schedule. We are in big trouble, nothing was fixed during the bye week. Changes need to be made this offseason.