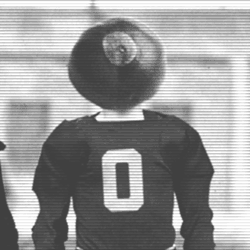 KINGBUCKEYE419
---
MEMBER SINCE June 10, 2014
Recent Activity
Devin Smith over 900 yards on 33 receptions is unreal
Very nice, so Parris officially should have 903 receiving yards instead of 825.
Receiving - Parris 903, KJ 823
Rushing - JK 961, Mike 807
I really hope they all get 1000 this year.
I would love to see this team in the playoff. Looks like an all-around improvement. If they show out next week they're in.
I really don't care I wanna beat the rival but do not want to see this team in the playoff. Let OU play Bama. Give me a nice Pac 12 bowl game win and I'll be happy this year.
Our defense is our offense our offense is our defense
I'm worried about Michigan State, Maryland and all remaining opponents on the schedule. We are in big trouble, nothing was fixed during the bye week. Changes need to be made this offseason.
If we don't make major improvements on the defense and in the running game (use play action not read option could help) I personally don't want to see this team in the playoffs.
I swear if Nebraska breaks one 60 yard play on us I'm not watching football again until changes are made. We recruit at too high a level to look this bad. Then coaches come out and say everything's fine. If he just owned it I'd be okay but to say everything's fine is unacceptable.
Oh man, I am very concerned now.
That might explain why the LB's are so close to the line O.S. I think in a 3-4 defense linebacker have dual roles as linebackers and D Linemen because there are fewer down lineman the 4th guy can come from anywhere. I'm probably wrong but if so it kind of makes sense why they play so close to the line.
in 2013 we had the DB's playing too far back. 2018 we have the linebackers playing too close up.
My mistake. Yeah wasn't sold on Beck but Warriner is a great O-Line coach. They should have run Zeek more in 2015.
Everett Withers had to go in 2013. He did we won. Tom Should have run Zeek more in 2015 but he is a good coach. Changes need to be made on the staff but you make some good points.
Urban is an all-time great coach and probably a friend any of us would love to have but he's loyal to a fault. It's obvious to everyone that coaching changes need to be made. I hope he makes them.
I don't wanna see any player changes until I see position coach changes. Chris Ash and Everett Withers had the same players. That simple change took our defense from bottom 100 to top 10.
Well, this game goes to show that JT was not the problem in Iowa last season or at least Dwayne wouldn't have saved us. The issues this team has is not the players. Great job on the record Dwayne on to the next one.
Good Luck Nick. Hope you light it up at the next level.
What a freaking Warrior dude!