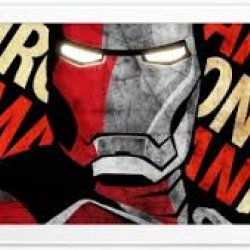 KillerNut
---
Member since 20 November 2012 | Blog
Favorites
SPORTS MOMENT: The 2002 Natty

COLLEGE FOOTBALL PLAYER: BOSA!
COLLEGE BASKETBALL PLAYER: I miss Sully
NFL TEAM: Cleveland
NHL TEAM: Whats an NHL?
NBA TEAM: Cavs
MLB TEAM: Whoever is beating Detroit
SOCCER TEAM: Man City
Recent Activity
This just in: Nick Saban believes Super Soakers are an unfair advantage and should be outlawed.
Cardale missed a golden opportunity.
"If he is the starter, what is the first thing you say to him?"
"Break a leg"
Hello Everyone. *y na*e is KillerNut and I a* fairly new here. Fro* what I can tell, this is an a*azing site with *any *indfull and *ajorly active co**unity *e*bers. I a* really excited to be a *ore active *e*ber of the co**unity. I hope that this *essage is not annoying in its disuse of the letter *, as it can be a *ajor hassle (But well worth it, *uck Fichigan).
The current ti*e is 9:38, and *ichigan still sucks
*ay they always

KillerNut
I. Would. Die. If he was my PT
Have you guys ever done an internship type thing? I'm just coming out of HS this year, so I doubt I'm the guy you want, but for the longest time I considered majoring in English at OSU. Just wondering
Hoke: I'll tell you what Mr. Dantoneeooh, you buy me some Nachos and you can have all the Michigan recruits Urban doesn't take to Ohio
Proposal:
11w doesn't have a Facebook Mafia or a Twitter Scam team to promote itself because it hasn't sold out to a larger conglomerate like ESPiN or SbNation. So, as 11w-ophiles, we should all follow every single writer here on Twitter and retweet anything that links back to the site. Page views instantly go up a bit and we, as the 11wth Man, might help reel in some unfortunate souls who have never seen this glorious site. We could all possibly bump up the registered users count here, as a kind of payback to these amazing writers. I'm doing it. You all should too
I want that in T Shirt form
I'm soon glad I'm not the only one who gets annoyed by that. Upvote to you sir
As a student currently making my college choice, campus at OSU is just beautiful. However, for my personal taste and benefits I'm doing my Undergrad work at a small school.
False. The fumble may seal a win, but a turn around implies that the Buckeyes were not, in fact, winning at the time.
What is the percent you guys get?
He is a Buckeye. Get him an offer he's a Buckeye. Maybe the other two come too but this man is a Buckeye
*Edit* just looked at McMillan's recruiting piece again. We can lock up two of the three tomorrow if we wanted. Il take it
I wish we were in the Ess Ehe See when it comes to kids like this. We could sign him and our other top QBs, evaluate everyone, and then cut the ones we like less.
Depending on how JT felt retirement wise.
No TP=No scandal=Jt retiring after last year=Urban Meyer without 6-7 year.
Nobody considers that side, not being able to prove it aside
I have a very bad feeling about this.
Go Buckeyes.
9:26 Michigan still sucks.
Losing hope.
75-69 Duke. Sadly this is the worst statistical game we will get out of Thomas all year.
He commits. He is trying to play the long game but this guy is a Buckeye.
I'm a fan. But there is obviously a reason he hasn't gotten an offer yet
Your a tsun fan. All that post did was make me mad. Thank you lol
I find it impossible to root for ND. I can even deal with a Bama MNC over the irish
I think he crosses tsun off that list quickly
If any man can take us 26-0 for next years Natty, it is this man. Mr. Meyer, thank you for being the coach of our beloved Buckeyes.
O-H
Unless John Simon is dead, he will play tomorrow. It would take more people than the 'Shoe can seat to keep him off that field. Let's all pray he is ok though