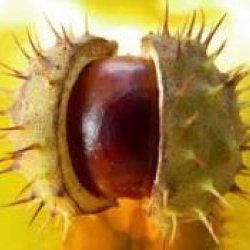 Killer nuts
---
Member since 30 November 2012 | Blog
Favorites
SPORTS MOMENT: Beating M*chigan in the 1 vs 2 game
COLLEGE FOOTBALL PLAYER: Ted Ginn
COLLEGE BASKETBALL PLAYER: Aaron Craft
NFL TEAM: Giants
NBA TEAM: Knicks
MLB TEAM: Yankees
Recent Activity
Logged in to upvote. I chuckled
Overturning that INT against penn state was absurd
Would love to see how this stacks up against recent national champions, saban's alabama teams, Meyer's Florida teams, Tressel's title team, Michigan, etc
Gimme a couple under the radar, under $50, easy to acquire bourbons... I'll start with a gem I've been enjoying lately: Bowman Brothers, a Virginia take on a tasty Buffalo Trace mash
Interesting that he is targeting some wing players when it seems the needs are at Point guard and in the paint. No doubt that he is a man with a plan and any additions are welcome
When you refer to your "sources in the WHAC", how far up the chain of command are we talking? Is it Pantoni's assistant's sister's friend's dog sitter? Or are you besties with Zach Smith? Do your sources intentionally "leak" to you to get certain guys some pub?
What type of season would OSU basketball need to have for Thad to be the coach beyond next year?
Andrew, how many offers do we have out to Georgia prospects right now? Seems like there's a new one everyday
Every coach since 1947 at Ohio state has been a hall of famer other than fickell. So they've all followed HOFers and then had HOF careers
Surprised to see Oregon on there. Their draft eligible guys all came from top 25 recruiting classes... #notdevelopedthere
I also think they think that they think
too much red bull
Believer - Imagine Dragons
Ok, walk me through your math. I'll help get you started. Here are JT's passing stats from the last 3 games (the games to which you are referring):
Michigan State: 10/22 (45.5%)
Michigan: 15/32 (46.9%)
Clemson: 19/33 (57.6%)
Total: 44/87 (50.6%)
So I'll try this again, what part of your math skills arrived at 38%?
How about a look at what state has produced the most super bowlers?
Where did you come up with 38% passing?
We might need a gif of JT yelling in the background after the "Imma need your ring" comment
Best thing about this picture is the ticker on the bottom perfectly captioning the moment
Watch again, he snuck a quick "I" in there