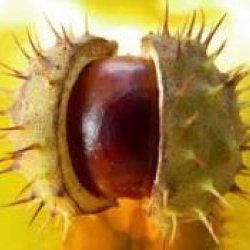 Killer nuts
---
MEMBER SINCE November 30, 2012
Favorites
SPORTS MOMENT: Beating M*chigan in the 1 vs 2 game
COLLEGE FOOTBALL PLAYER: Ted Ginn
COLLEGE BASKETBALL PLAYER: Aaron Craft
NFL TEAM: Giants
NBA TEAM: Knicks
MLB TEAM: Yankees
Recent Activity
I'm not here to debate about the Cincinnati trio, just logged in to say Dawand is a BIG MAN
While in Austin be sure to eat at Torchys. You can thank me later
Any chance we'd try to get VJ King as a grad transfer from Louisville? He's an Ohio guy, former 5 star if I recall correctly
Trouble is playing Kaleb at the 4 would severely limit your ability to 1) get out in transition and 2.) defend.
in today's game the wings are increasingly athletic and skilled on the perimeter. We'd have matchup nightmares playing kaleb at the 4 and a bigger guy at the 5
Your capitalization choice in writing the OP's name sure did change the way I read it...
https://twitter.com/CollegeGameDay/status/1066416806888464384?s=20
I'd like to see someone ask him about this. Classy
Ramzy, you discuss a lot of bourbons that are for all intents and purposes impossible to get one's hands on... I'm curious, how do you go about procuring these gems? Do you treat yourself to expensive pours at bourbon bars or do you have an "in" in the distillery business that allows you to own some of these bottles?
Purdue 294
Ohio State - 503
Total - 797
Overlooked on this play is Rashod Berry's incredible hustle. He was kept in to block and was right next to Haskins when the ball is thrown but he runs down field and throws a great block to spring Victor. Easily could've stayed back and watched and no one would've known any better but he ran down and looked for someone to hit and contributed to the biggest play of the year
Logged in to upvote. I chuckled
Overturning that INT against penn state was absurd
Would love to see how this stacks up against recent national champions, saban's alabama teams, Meyer's Florida teams, Tressel's title team, Michigan, etc