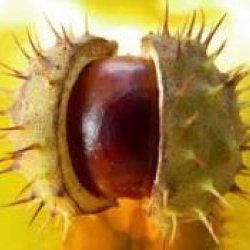 Killer nuts
---
MEMBER SINCE November 30, 2012
Favorites
SPORTS MOMENT: Beating M*chigan in the 1 vs 2 game
COLLEGE FOOTBALL PLAYER: Ted Ginn
COLLEGE BASKETBALL PLAYER: Aaron Craft
NFL TEAM: Giants
NBA TEAM: Knicks
MLB TEAM: Yankees
Recent Activity
https://twitter.com/CollegeGameDay/status/1066416806888464384?s=20
I'd like to see someone ask him about this. Classy
Ramzy, you discuss a lot of bourbons that are for all intents and purposes impossible to get one's hands on... I'm curious, how do you go about procuring these gems? Do you treat yourself to expensive pours at bourbon bars or do you have an "in" in the distillery business that allows you to own some of these bottles?
Purdue 294
Ohio State - 503
Total - 797
Overlooked on this play is Rashod Berry's incredible hustle. He was kept in to block and was right next to Haskins when the ball is thrown but he runs down field and throws a great block to spring Victor. Easily could've stayed back and watched and no one would've known any better but he ran down and looked for someone to hit and contributed to the biggest play of the year
Logged in to upvote. I chuckled
Overturning that INT against penn state was absurd
Would love to see how this stacks up against recent national champions, saban's alabama teams, Meyer's Florida teams, Tressel's title team, Michigan, etc
Gimme a couple under the radar, under $50, easy to acquire bourbons... I'll start with a gem I've been enjoying lately: Bowman Brothers, a Virginia take on a tasty Buffalo Trace mash
Interesting that he is targeting some wing players when it seems the needs are at Point guard and in the paint. No doubt that he is a man with a plan and any additions are welcome
When you refer to your "sources in the WHAC", how far up the chain of command are we talking? Is it Pantoni's assistant's sister's friend's dog sitter? Or are you besties with Zach Smith? Do your sources intentionally "leak" to you to get certain guys some pub?
What type of season would OSU basketball need to have for Thad to be the coach beyond next year?
Andrew, how many offers do we have out to Georgia prospects right now? Seems like there's a new one everyday
Every coach since 1947 at Ohio state has been a hall of famer other than fickell. So they've all followed HOFers and then had HOF careers