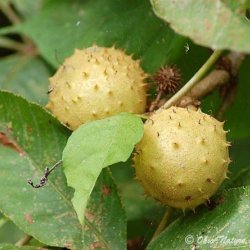 kiester
---
South of Cincinnati (ie, Kentucky) (via Cleveland, OH)
MEMBER SINCE June 21, 2013
Favorites
SPORTS MOMENT: 2002 National Championship... the pass interference call. (I dont care if it was/is controversial)
Recent Activity
I'm calling it now 48-7 Ohio St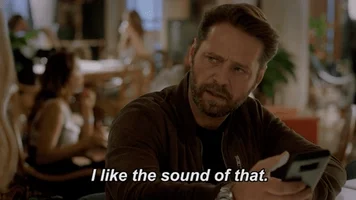 Absolutely perfect. This is EXACTLY what I thought when they were showing this footage before the game.
Just wait till the LJ effect takes over, and Harrison becomes a technician like the Bosa brothers became. Man, its possible Young might be better than the Bosas, but even more likely that Harrison is better than all once his time at OSU is over with.
But, will Chase throw? If so, thats the only way he wins QB of the year the Heisman.
Man, those are some cringeworthy messages he sent you. And you perfectly nailed him as a homer and intellectually lazy, then he had to go and prove it even further in his messages.
Exactly. I think even my decrepit body, with crackling knees and stiff back and barely functioning shoulders, might have done enough to win that game.
And RB. And QB. And WRs. And Coaches. And, well, everything.
Harrison looked really good tonight, saw him in the backfield quite a few times, but unfortunately only racked up 0.5 sacks.
Wilson continues to flash; it seemed like he was on the field a lot last night. Can't wait to watch both of these dudes progression throughout the year, they both have very bright futures!
'64, yes we are all spoiled. Thats the same team that almost lost to UI last week, and they really made far superior athletes struggle in the first. Is it a good win over a ranked opponent? Sure is. But there is no way anyone can convince me that this team played to their best of their abilities.
And at the perfect time. Some of our warts were revealed, but now we have 2 weeks (minus 1 day) to work those all out.
Came here to say the same thing. The Florida v Auburn game is some terrible football. No way these are top 10 teams. Horrible offense, which will get excused as 'but, SEC defense!', turnovers, stupid penalties. Now Emory Jones is in for Florida. Its just as ugly as Iowa v scUM.
From Tate Martell as QB4 in 2017 to Danny Vanatsky...that's one helluva plunge.
Is it?
Edit, McGrind beat me to it.
Great article.

Is the play-calling this year just near perfect on every play or are our guys that good (or both)? Its been really fun to watch.
THAT is why *I'm* not concerned about Wiscy, or scUM, or PSU, etc.
21 of those points coming in garbage time against the third stringers? It could happen.
Considering this coaching staff might be gone after this year, no wonder (if true) that the front office dictated the pick. Haskins is going to be great, but not this year in Washington... not even the holy Tom Brady could help them now.
Sounds like we are going to (try to) get another QB in 2020; glad to hear Jack is informed and on-board.
Styles is not all that good as a wr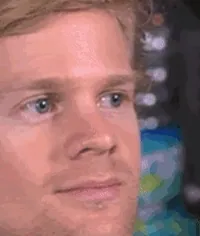 OSU 42 Nebraska 17
I was going with OSU 49 Nebraska 17, but that is close enough. I think we'll score in bunches on Saturday. The game against Miami, you are right, no one panicked after those first 5 minutes and hopefully that short-lived deficit will provide some learning to this young team.
While that weather doesnt look great, I like our running game vs their D over their running game against our D... if it turns into a ground-and-pound game because of the weather.
Yep, in each game (5 rec + 1 TD). Outside of Scary Terry, the 'skins have looked horrid.
Just wait until the Dwayne-train starts rolling. I'm not a 'skins fan, but it will be very hard to pull against them.
Lucky for them (Rutgers), they will finally get a win this weekend.
"he-may-have-survived-7-beatings-from-Urban-but-that-was-only-a-warmup"
Coach Day, please have no mercy.
OL will only improve once we hit B1G play.
That's true, but we do still have Rutgers and Michigan on the schedule. He might have 3 and 10 sacks, respectively, in each of those games alone.