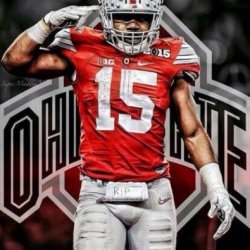 Keze
---
MEMBER SINCE March 22, 2017
Recent Activity
WTF
no one making cash
outrage
a 3 star decommit doesn't raise a flag for me
not concern over this
move on
not really too big of a chance for a player to get hurt for good and end his career
this style of play is up his alley, great pickup for Big X
WTF about November , just glad we get a regular season game against them. If we need cold weather to beat their asses then that sounds like BS
He needs to grow up and learn what it takes to play at the next level
I hope his mommy can make it there more often to hold his hand
We don't use the TEs anyways so NO biggie
We lost to that team up north
3 star back off commit hurts LSU chances of the top spot , someone please explain this
Hell I thought top schools can land a 3 star anytime they wanted
what's going on ? they are saying cya Buckeyes. No leaders in this class or is it coaches
looks bad IMO , Bama likes to hold off on their recruits
let this lay , too political for me to go off
Maybe Carlton does have mental issues if he believes that TOSU had no room for him.
I now think he is a NUT case
Why do I get the feeling that the Ducks wants out of this tear's game badly
damn guess it was from staying out past curfew and doing a quiet protest, but yet you all want to praise Saunders for doing the same shit
leader my ass , curfew is a curfew and he choose not to go by the rules.
Yeah yeah yeah good cause and all that BS but still he didn't go by the curfew
So now he takes weight traning serious , he was just going through the motion in college trying not to get hurt
Let it go , 9 days of protests for the act of one cop.
What about the 3 guys that were killed by your protests.......... you going to march and protest for them. Probably not cause you youngums will not think that is cool.