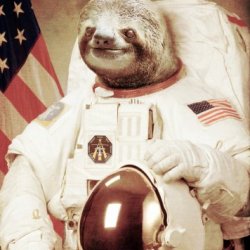 KevmanJones
---
Pickerington, OH (via Orange County, CA)
MEMBER SINCE February 25, 2015
Favorites
SPORTS MOMENT: Holy Buckeye!
NFL TEAM: Browns
NHL TEAM: Jackets
NBA TEAM: Cavs
MLB TEAM: LA Angels
SOCCER TEAM: Crew
Recent Activity
Pretentious was an interesting visit, sours aren't usually what I like but they were pretty good!
+1 on Zaftig - good beers but funky location and not the best atmosphere (industrial park). I only go there after climbing down the street at VA.
If you are driving back to PA from Columbus on I-70 East, I would recommend stopping in Pickerington (256 / Hill Rd exit) at Combustion Brewery. They have excellent brews, their Combustion IPA is one of my favorites, and they usually have an excellent Double IPA on tap as well. You can get them canned to take home in a "crowler".
Another great stop heading back east to PA would be Homestead Beer Co in Heath OH. Their "Snake Oil" Super Pale Ale is my go-to when I shop at Giant Eagle.
Just thought I'd recommend some "hidden gems" that are outside of the downtown scene. Another good one in the downtown area is Four String Brewing.
Whoa, pretty harsh don't you think? Maybe just a stern talking-to, or possibly even time out. Slap on the wrist is pushing it, man.
Wasn't me who DV'ed your comment.
Very true, time will tell. Just an interesting story to drop here in the forums and let everyone give their expert takes on the matter.
91mph, but yes right in the sweet spot.
Cannot compete with OSU's video production. Nice try land thieves.
I've met a few past members of the band as well as Jesse Hughes (EODM) out in Joshua Tree, still hoping I can run into Josh before I move back to Columbus next Spring. Personal guitar / music hero of mine. Thanks for the reply!
Ever work with Josh Homme or any dudes from QOTSA? If so, please confirm or deny if those bums have started their seventh record.
Who knows that Michigan sucks?
EVERYBODY!
No kidding. He's like a cartoon character.
Does he think we will forget who he is if he wears something else?
Ohio State must get him back one day, when Urb hits the ole' dusty trail with his 3-5 OSU National Championship trophies.
I was there! Easy 1 hour flight from Orange County. When they play in the most populous state in the union, you bet fans will show up from each city!
And here I am still debating on whether or not I should pull the trigger on a $23 Amazon purchase..
This is where it's at. Lots of fun!
Can't wait to take my son one day.
See you in the shoe!!