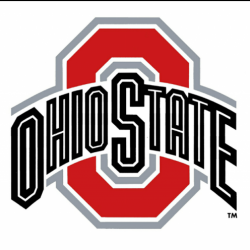 kevdale86
---
MEMBER SINCE March 19, 2013
Favorites
NFL TEAM: Bengals
NHL TEAM: Blue Jackets
NBA TEAM: Philly
MLB TEAM: Reds
SOCCER TEAM: Crew
Recent Activity
Oh well, so much for the 3 game streak.
It did help that the refs weren't calling anything. They did call a 3 second violation on Michigan. I had to laugh when they did. I can't remember the last time I saw that called.
4 players logged over 30 minutes of playing time. With the 2 players out there wasn't a regular substitution rotation. Young probably isn't back to full strength and Ahrens hasn't played much all year. If they rested a little during the last 5 minutes, so be it.
The very vague "football move".
You must be a young Buckeye fan.
Never take winning for granted. That's exactly the kinds of things their fans and players said in the 90's. When you stop thinking it's a rivalry, you end up losing. John Cooper never really understood The Game and it showed with his record in it.
I actually thought it was pretty funny. Then after the penalty I thought it was hilarious.
I guess they didn't see all the times that Young was held.
That was for winning the B1G East, not beating PSU.
Also, where's Hornibrook? Haha
McCall has had more than enough time to prove himself. There's a reason he's lost the punt return job and that there's 2 freshmen ahead of him in the running back rotation.
I don't have the defensive stats on him which are the most relevant, but I do have his offensive stats. 6 carries 44 yards, with an 18 yard TD run. He also took a wheel route 72 yards for a TD on his only reception of the game.
Because they're not elite.
Would you like to enlighten us to what he said?
He tweeted he would be in the studio, not calling the game.
Raising them right! My daughter, much older than 4, bought me and her tickets to the MSU game this Saturday for my birthday. I like to think I raised her right as well.
They may have been switching in and out all game, but I didn't notice Borland playing until the 2nd half when a lot of the defensive starters were taken out of the game.
I'll be checking him out next Friday.
This was supposed to be the 2nd game of the home and home series with TCU, but was dropped when they played the neutral site game with them last year. The Bucks had an open date and had to play somebody. Hard to get a home game with somebody on relatively short notice since schedules are made out years in advance.
I knew Indiana was going to throw from the WR spot at some point in the game. They ran that play on their first 2 series and all our DB's swarmed to the ball. I'm sure they wanted to save it for later in the game if it was close, but it did get them to within 20. If I caught onto what they were going to do, I'm not sure why the coaches didn't.
Thank you! This 51 year old agrees wholeheartedly.
The game was in Atlanta, not a home game for Bama. Start slow, finish strong or start strong, finish slow. It doesn't matter at the end of the day. I didn't see anything but positive coverage of the Buckeyes after the game, except from a certain portion of our fan base.
They had more than1000 sign up by the final deadline.
Ignore this. I should know better than to comment this early.