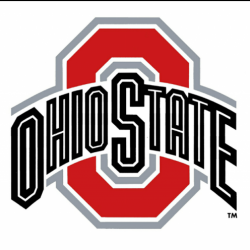 kevdale86
---
MEMBER SINCE March 19, 2013
Favorites
NFL TEAM: Bengals
NHL TEAM: Blue Jackets
NBA TEAM: Philly
MLB TEAM: Reds
SOCCER TEAM: Crew
Recent Activity
I'd say CJ Walker missed more than just a few games down the stretch.
That was the one play all day that made me say "wow"!
It's not necessarily about getting drafted. It's about finding out what NBA teams think he needs to improve on. Yes, he's likely not getting drafted this year, but I don't understand your level of snark about him finding out where he stands. This is his life, he doesn't owe you anything.
It's a chance to get valuable info from NBA teams. There's no reason for him not to do this.
I think added together, Grady and Granville might weigh as much as Kaleb. That's not a knock on Kaleb, btw. Those guys were long and leeeeaaaaaaaaannn.
It's amazing what can happen when the shots start falling.
UM's class is ahead of OSU's only because of sheer numbers. It's almost twice as big and loaded with 3 star kids. Let OSU sign 27 or UM only sign 15 and see how they match up. If they're hopeful that Harbaugh can coach up 3 star kids like Dantonio, they're sadly mistaken.
They attack the rim, it just results in turnovers, blocked shots, and missed layups.
Just logged on to say it's amazing how quickly this team forgot how to play. I think your comment expresses it better.
I'm glad I'm not the only one who can't figure out the sequence of comments.
Colliers tweet actually made me cringe. Haskins may not win the Heisman but he is a way better QB, and more importantly person, than Johnny Douchebag.
Because they don't have an ugly loss like the Buckeyes do.
Trust me, you weren't alone.
The game wasn't on BTN. It was on BTN plus.
#58 was lined up at tight end on that play.
Agree with you about McSorley. I don't know how they didn't give it to him.
PSU has won 4 B1G championships since they joined the league. Northwestern has won 3 in that same time frame. That's not elite.
I think Burrow was taking a shot at PSU with his comment that Auburn was louder. We're their biggest game, they're not our biggest. Once a Buckeye, always a Buckeye.
Maybe refresh the page. I'm on mobile and didn't have any problems voting.