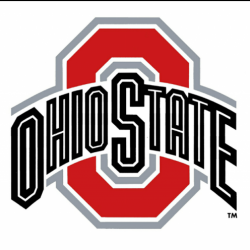 kevdale86
---
MEMBER SINCE March 19, 2013
Favorites
NFL TEAM: Bengals
NHL TEAM: Blue Jackets
NBA TEAM: Philly
MLB TEAM: Reds
SOCCER TEAM: Crew
Recent Activity
Also, where's Hornibrook? Haha
McCall has had more than enough time to prove himself. There's a reason he's lost the punt return job and that there's 2 freshmen ahead of him in the running back rotation.
I don't have the defensive stats on him which are the most relevant, but I do have his offensive stats. 6 carries 44 yards, with an 18 yard TD run. He also took a wheel route 72 yards for a TD on his only reception of the game.
Because they're not elite.
Would you like to enlighten us to what he said?
He tweeted he would be in the studio, not calling the game.
Raising them right! My daughter, much older than 4, bought me and her tickets to the MSU game this Saturday for my birthday. I like to think I raised her right as well.
They may have been switching in and out all game, but I didn't notice Borland playing until the 2nd half when a lot of the defensive starters were taken out of the game.
I'll be checking him out next Friday.
This was supposed to be the 2nd game of the home and home series with TCU, but was dropped when they played the neutral site game with them last year. The Bucks had an open date and had to play somebody. Hard to get a home game with somebody on relatively short notice since schedules are made out years in advance.
I knew Indiana was going to throw from the WR spot at some point in the game. They ran that play on their first 2 series and all our DB's swarmed to the ball. I'm sure they wanted to save it for later in the game if it was close, but it did get them to within 20. If I caught onto what they were going to do, I'm not sure why the coaches didn't.
Thank you! This 51 year old agrees wholeheartedly.
The game was in Atlanta, not a home game for Bama. Start slow, finish strong or start strong, finish slow. It doesn't matter at the end of the day. I didn't see anything but positive coverage of the Buckeyes after the game, except from a certain portion of our fan base.
They had more than1000 sign up by the final deadline.
Ignore this. I should know better than to comment this early.
One of the announcers, Fran Frischilla, was an assistant at OSU under Gary Williams. I watched the whole game and never once thought they were rooting for either team.
There are plenty of people around me at games that I wish would quit talking. Just because people are talking doesn't mean they have important or interesting things to say.
I'm surprised it's a thing at all since the song came out in 2000.
The game is on ESPN at noon.
I'll take this over the alternative.
I'd say CJ Walker missed more than just a few games down the stretch.
That was the one play all day that made me say "wow"!
It's not necessarily about getting drafted. It's about finding out what NBA teams think he needs to improve on. Yes, he's likely not getting drafted this year, but I don't understand your level of snark about him finding out where he stands. This is his life, he doesn't owe you anything.
It's a chance to get valuable info from NBA teams. There's no reason for him not to do this.
I think added together, Grady and Granville might weigh as much as Kaleb. That's not a knock on Kaleb, btw. Those guys were long and leeeeaaaaaaaaannn.
It's amazing what can happen when the shots start falling.