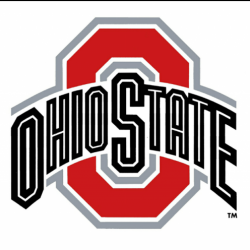 kevdale86
---
Member since 19 March 2013 | Blog
Favorites
NFL TEAM: Bengals
NHL TEAM: Blue Jackets
NBA TEAM: Philly
MLB TEAM: Reds
SOCCER TEAM: Crew
Recent Activity
Throw Bill Walton in there too.
He cut it within the last couple weeks.
You want someone with no head coaching experience to take over the Buckeyes?
They've been a train wreck on fast breaks for several years. It's been getting better recently.
I think it'll be hard to go from 0 votes to ranked. This win puts the Bucks on the national radar, but I'll be a little surprised if they get into the top 25. None of the voters have been impressed enough with the losses to give any votes thus far.
I know someone who was there and he said it was probably 80/20 Buckeye fans.
You can throw Marshall fans in there too. They still brag about almost beating the Buckeyes.
Put up 111 against Marshall last season.
The line was -17 and they won by 35. Biggest lead was 40, I believe, when they started emptying the bench with about 5 minutes to go. Are you just searching for something to be negative about?
Love the picture of JK accepting the MVP trophy. He was very genuinely surprised and humbled. I hope Connor Cook was watching.
I'm trying to follow, but it says I'm blocked.
They were complaining about the refs when they were up 20. They just can't help themselves. It's hilarious!
I have to admit, I didn't think there'd be any chance they would start the conference 1-0.
It's amazing how good you look when you're making 80% from the field.
He played some in the first half.
I thought he did, but maybe I'm thinking of Young.
This team is frustrating to watch. No semblance of an offense, just come down and shoot a 3. That's fine when you make them, but 10 for 36 isn't going to be good enough against top competition in the tournament.
Have to think the 4th game in 7 days with a trip across the country had a big effect. The energy just wasn't there the last 15 minutes of the game.
CJ is a different player this year.
I have a bad feeling that Butler is going to start making shots in the 2nd half. 30% overall and 1/13 from 3 in the 1st half. It'll be hard to keep them that low again.
Maybe I missed it during the broadcast, but I had no idea CJ went off for a career high 23. Maybe they were too busy debating how Holtmann felt about facing Butler.
I had the same thought. I can't make any sense of their numbering system.