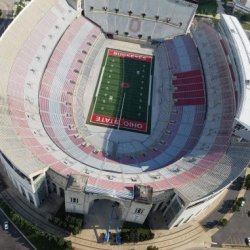 kentukeye
---
from Ironton Ohio
MEMBER SINCE June 30, 2016
Favorites
SPORTS MOMENT: Zeke running through Alabama defense.
COLLEGE BASKETBALL PLAYER: Grant Hill
NFL TEAM: Bengals
NHL TEAM: Blue jackets
NBA TEAM: Boston Celtics
MLB TEAM: Cincinnati reds
SOCCER TEAM: Columbus crew
Recent Activity
Wow good info! Watched a lot of HS playoff games there.
I can see R.Benny in the class if we miss on jc and jb..
I don't care who you are that's funny riteter.
W0W !!! Tuff crowd.
Thanks just curious...
I like to see a 5-2-4 some ?
Wow a lot of talent in 21and22 !! I too think T.H. will start as RS fresh.in 22 and 23. Barring any injuries that is!! Don't see him needing to help much as freshman but we will see? I think Crowley is special playing on Sundays when aloud..
Oh yes ,one in East one in West or put both in West and add Cincinnati,West Virginia in East!!
Just asking. Haven't heard anything about Eichenberg ? I know he a MLB but all I hear is Terajda,Carrico .
JC,Jagur, EE,Wolfe on 0ffense- JT,Malone,Davies,Davis on Defense.
Some great reading. BRAV0!
Believe it should have happened a couple of years ago. Been better for both sides!! He will find a good fit. Packers? Really liked him off the field and he has had some really good yrs.!! Thought Lewis should have been canned way before he was.
Jeremy Ruckert?
Coaching change would be a good start for the program. JM0 !!
Is the tall foreign guy still on team? May have missed something?
Afraid the needed scholarships will becoming from this group(I can see2 opening up here) and the WR group(maybe 2 here also?).
JM0, don't think we get Pryor? Edwards and Kiner I feel will be the 2 best we probably get (which will be great).
Still thank Alford will "gitter dun" in 2021! No one would be doubting him if Snead's problem would've not happen( still don't know what happened) Also family comes 1st or we would have Bijan in S&G this coming season.
Had high hopes for K.Babb but injury bug has taken effect on him .
Wish haf the best. BTW thanks for a very good year defensively. This is THE OHIO STATE UNIVERSITY we will be ok!!
I can see 2 WRs,2,0L,1TE,1DL,1LB and 1 possibly 2 DBs hit the portal.
Wade makes a lot of difference out there? Believe he will have the best pro career out of all our DBs.
Both are good leaders on and off the field.
Sure was looking forward to seeing Vincent this year.