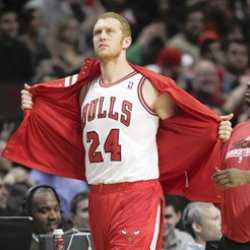 Kentucky Buckeye
---
Louisville (via Rochester NY)
MEMBER SINCE March 31, 2015
Favorites
SPORTS MOMENT: Seth Rollins turning heel.
NFL TEAM: Chicago Bears
NHL TEAM: Chicago Blackhawks
NBA TEAM: Chicago Bulls
MLB TEAM: Cleveland Indians
SOCCER TEAM: Louisville City FC
Recent Activity
But what if I'm fat and sweat easily in sub.60 temps?
I enjoy listening to Dubcast while I work!
+bourbon +Costanza wallet -Drake got rich off a mixtape
It's all good. I'll let the white knights have their fun. Without them, 11w wouldn't exist. Right?
Man, you guys tore me up. Sorry.
BY GOD
Thanks. +1
1. Why didn't Conley play the first half? 2. Why did Baugh play more snaps than Vannett?
When he came off the field after they stopped a 2-pt conversion, he about ripped someone's arm off with a "high five clap-hand." Seemed to be venting some frustration.
Yeah, it looked like crap. I saw it too. But we'll hang 50+ this Saturday. Mark my word.
More Fifa less NBA.
He doesn't need an i.d.
Carlos just hit the Braxton button.
I don't know who'd want to go to Auburn after that debacle.
I love Dean Ambrose. He yelled "OH-" to the crowd last time they were in Columbus for Raw. Ohio State football was mentioned at least a dozen times.
I just want to hear Urban. Gimme.
Nick V is Ryback
"Bubbdubba bub bubbbbba dud bub." -Spurrier
I'd love to see the special team fumbles be touched up this year. Clemson still pisses me off.
Half zip would have a different meaning in other parts.
Check out "homage"...or "Made By Ngo" Blue Collar Gang makes some good Ohio related stuff.
Drake +1
I'd hate to be the guy who asks a question, and gets a response such as "I've been asked that 700 times."