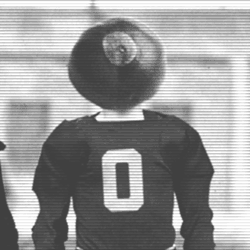 KENTCLARK
---
MEMBER SINCE October 27, 2014
Recent Activity
I listen to it using the TuneIn radio app on my phone.
I used play in a work league at Rollandia about 30 years ago. I loved playing there as we could get 18 holes in with the back 9 lit up when it got dark. I got pretty good with my short game and I still can't hit a Driver if my life depended on it.
Hulu is in the process of updating their guide. It is rolling out to various devices over the next several weeks. I use a Roku but haven't seen it yet myself.
If you don't have cable, one way is to use a streaming service like YouTube TV or Hulu Live TV. Both carry the B10 Network and usually have a free trial period. I got rid of my cable because it was costing over $200/month. I get all the channels I want to watch(locals included) with Hulu Live TV for $45 per month.
Congrats to all 3 but especially Logan Hittle. I'm happy to see someone from my old HS making a contribution.
Fields has to stay at least 2 years as he will be just in his second year of eligibility.
If I was Tate, I would play out next year and work on graduating after his junior year. He would have 2 years of eligibility similar to what Joe Burrow did.
Multiple times on fall camping trips I used to pack up my Dish receiver along with a portable satellite dish. The biggest issue was getting the satellite dish pointed in the right direction without trees getting in the way.
I believe only coaches are allowed to go on the road recruiting. Since Urban is still technically a coach he could if he wanted to but I think he has turned the reins over to Ryan Day to be the lead.
There's plenty of other places you can go if that is what you are looking for.
I think a lot has changed since then.
I say the BIG goes 8-1 with TTUN being the only loss.
I think you missed CJ Jackson as I think he will be one of the starters at guard.
The QB runs definitely smelled of UM's influence since we hadn't really seen them until Saturday. I think they can work if sprinkled in with a little misdirection. Running Haskins straight up the middle or off tackle simply isn't going to work.
Nearly half the yards given up on defense came on 2 running plays. I think they will get that cleaned up this week.
Not that it really matters a whole lot, but the picture with Big Nut and Joey Chestnut was taken in Indianapolis during the St. Elmo's shrimp eating contest at the B1G championship.
Earl was the coach during my college years at OSU. Thank you for all you have done for OSU and RIP.
Probably looking for more playing time. If you read the article, he started just 5 games last year.
The news on Booker may be a bit premature. The link on Bucknuts has been taken down.
Link has been taken down. Maybe it was a bit premature.
Not able to post link from my phone, but the Detroit News is reporting Julian Barnett just committed to the Spartans. Interesting since we just offered yesterday.
I read somewhere that Maurice Hurst from TTUN was considering skipping their bowl game after what happened to Jake Butt last year.
https://www.landof10.com/michigan/maurice-hurst-bowl-game-nfl-draft-michigan-football
Didn't Dremont Jones start out as a DE? If he sticks around until next year, I can see him moving outside.
I graduated HS from Tri-Valley and will be definitely pulling for them also. Mark Dantonio's father was my HS principal when I was there.
Calipari had a chance to make a statement to say his program was clean and there was nothing to worry about. The fact that he declined to answer the question might lead one to believe that he has something to hide.