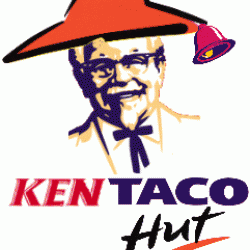 KENTACOHUT
---
MEMBER SINCE September 17, 2017
Favorites
COLLEGE FOOTBALL PLAYER: Eddie George
COLLEGE BASKETBALL PLAYER: Jimmy Jackson
NFL TEAM: NY Giants
MLB TEAM: NY Yankees
Recent Activity
He's coached Watkins , Haskins ,and Fields! He obviously knows a little something .
Hopefully they actually give him the ball , to make that a reality!
I'm ready for the Day Party!
I have to piggy back that comment, Michigan's recent issues was their offense . Defensively they have been solid and put up decent numbers. With that said their D could only stop teams for so long with that anemic offense. If our defense next year gives up half the yards we did last season we will beat teams by an avg of 40.
I will put money on the fact if we win out , they will use our SOS against us to keep us out of playoff if it comes down to a 1 loss ACC or SEC team. Soft non schedule only works for them. The favoritsm is "REAL!"
Looks like he's giving UCLA the middle finger , which would be corrrect! "0ut of the mouths of babes"
The only difference between Iowa /Purdue debacles vs. this years upcoming Nebraska game . Is the week before we had serious competition that forced us to leave every emotion on the field, and then travel to play a school not known as a traditional powerhouse. I should hope Miami of Ohio doesn't put us in that same category.
Here's to hoping Fields ,Mack ,Victor , and K.J. Hill are signed up for intramural football at Jesse Owens South!
Never liked they paid grinch that much , and didn't. Bump Larry , and first chance he was outta here like last year. #PayLJ
Multiples !!!!!! Extra upvotes
Losing a good RB makes my skin CRAWLEY !
That means he knows everything now !
I predict Sheffield goes to NFL and Balls out, he's got the measurables they love. I think he's technique suffered with several coaching changes. Good luck young man , appreciatie the hard work for our believes Buckeyes .
Have to give credit to Urban recruiting NFL talent . We. Had several under Tressel but nothing like this past seven years . Thanks Urban for leaving the program in better condition than when you arrived , it's a new Day !
In think tathan can play immediately under the head coaching change rule .
Receiver core should be lethal !
We would have beaten , any of those teams fielded last night. Both secondaries were atrocious, Haskins would have hung 400. Bama made the fatal flaw of not sticking with run game. Avg almost 7YPC. Clemson' s defense was smart by turning weakness into a strength, they showed looks and forced Tua into thinking he could complete those passes. Two ints changed the momentum and Bama was never able to gain it back. With all that said i turned the game off early third. Go Bucks , hoping these new coaching changes have us in CFP next year .
Can't spell Second , without SEC !
Seems like we are hiring tiers of coaches , I'm in wait and see mode
My first day in the dorms , hardly had that talent on the elevator.