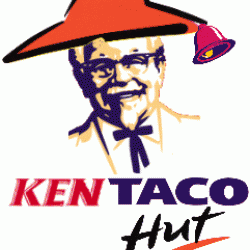 KENTACOHUT
---
MEMBER SINCE September 17, 2017
Favorites
COLLEGE FOOTBALL PLAYER: Eddie George
COLLEGE BASKETBALL PLAYER: Jimmy Jackson
NFL TEAM: NY Giants
MLB TEAM: NY Yankees
Recent Activity
My Dream schedule is we best Wisky then Iowa Wims west we play Iowa for B1G championship , don't want to play Wisky twice .
So if history repeats itself , Neb 1st string players should be completely worn out after fighting to the bitter end yesterday. While On the other side of the ball our starters should be well rested and starving for cream corn this Saturday .
Guaranteed we are jumped this week !
We were suppose to play TCU but they backed out Miami was a space filler .
That's what we said after the Iowa Blowout !
Only advantage is I don't see Us having a gut wrenching game the week before a road trip this season , except for PSU before TTUN road trip .
Here's a chance for Day and Fields to show the world Buckeyes are for real .
Agreed ! I know he was really upset he couldn't have 2 additional picks on his stats.
Clemson plays absolutely no one of any real competition. Congratulations your the #1 football team in a basketball conference.
49–13 Bucks get the job done
Have an eerie feeling that we come out flat tomorrow , I think we win but not the blowout we would like to see , I'm rolling with 49-13
Go Bucks
Agreed ! With the way our o line is playing , we only needed him to keep our talent in state and definitely away from Dabo the snake oil salesman.
I like what I've seen from Harrison but he's still very very raw . Friday looks like a potential superstar !
Is it just me or does Josh Meyers look like Star lord from Guardians of the Galaxy !
Agreed ! Once again the SEC postures themselves to have more ranked teams. They will mostly play each other and still remained ranked throughout the season even after the losses .
I have to admit , championship level teams take their defense on the road. I realize Indiana is not a world beater but that defensive show was a barometer.
Let not get too ahead of ourselves Miami is next !
Work week is officially toast !
Agreed I think Day has a chip on his shoulder , [pun intended]. He's being told he can't possibly follow up I an Urban Legend !
That block disruption by Malik is everrrrrrrrything !
I think our d line makes a bed in the IU backfield.