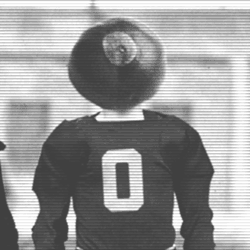 KeithMC33
---
Member since 07 August 2012 | Blog
Favorites
SPORTS MOMENT: Krenzel to Jenkins......Holy Buckeye!!
COLLEGE FOOTBALL PLAYER: Malcolm jenkins
NFL TEAM: Cleveland Browns
NHL TEAM: Columbus Bluejackets
NBA TEAM: Cleveland Cavs
MLB TEAM: Cleveland Indians
SOCCER TEAM: Columbus Crew/Arsenal
Recent Activity
Doug Martin to the Raiders. Jordy Nelson could be there soon as well Per Ian Rapaport
That's a bummer. I have family in WI, so GB was always a team i watched when they were on tv. it feels like Jordy has been there for about 15 years now, but he'll definitely be missed. I'm sure GB will take a WR somewhere around rounds 4-5 and they'll end up being a good one in that offense
Do you think Jordy can come back on a lower salary? it will definitely be odd seeing him on another team
So far i love what the Browns have done. after the last few years i'll be happy with 6-10 as long as we are competitive and aren't getting blown out. if they can draft well and develop these young guys, next year's free agent market could be where we make some really big moves.
my work blocks Youtube and i don't have FB anymore, so i can;t wait to watch this based off of the comments here. Thank you in advance Nils!
As a lifelong Browns fan/heavy drinker, normally i hate the fact that they trade down. This year, i think there's enough depth at QB and RB that we can trade down and accumulate some more 2nd round picks to strengthen the roster. In my opinion the Browns want Josh Allen over the other guys. My thinking is that Tyrod is the starter for this year and next and then Josh Allen starts his 3rd year. If Allen is their guy, you dont need to take him at 1 or 4, he'll be there from 10-15 so there is an option to trade down a bit.
1. if the Jets dont get Cousins, trade #1 so they can take Darnold/Rosen and we get #5 and then a 2nd rounder.
4. Barkley. I think it goes QB/Chubb/QB and then the Browns pick.
5. Fitzpatrick
33. Sam Hubbard. he probably doesn;t fall passed NE, but you never know!
35. Best OT on the board
37 from the Jets: Billy Price. I think his combine injury might cause him to slide a bit. Since that probably doesnt happen, my other choice would be the best CB on the board.
Cory Coleman could still be a deep threat too. I think he could really do well as a 2nd or 3rd option. Heck i think we still have Sammie Coates too? That WR position is getting better, now just need a decent QB. At this point i'd be surprised if we didnt sign McCarron.
This is really cool info. Nice find!
He'll be at Sports Possessions from 1-3 at Tuttle Mall. Autographs $35 inscriptions are $20
Which event is this? I just saw that a signing for JT was added on March 17th in Dublin.
I can't wait for this season to start!!!
Personally i am excited to see how Shaun Wade does this year. I have a feeling he may start the season under the radar a bit, but by mid season he'll be getting some decent playing time
First and foremost i hope that Coach Matta is healthy. Beyond that i think it would be great to see him back on the sidelines. I'd have to think there will be better jobs opening up than this Ole Miss job.
I'm just hopeful that with Haskins or Burrow at the helm, T-Mac and B Victor can become that deep threat that we've missed the last few seasons. T-Mac has the speed to get behind the secondary and Victor has the size to at least get some pass interference calls and pull the opponents safeties further back from the LOS.
I'd love to see a graduate transfer DE come in to back-up Nick Bosa. Provides instant cover should he get hurt but won;t steal too many reps from the 4 young guys coming in this summer.
There's cheating in both, it's just a different process for each sport. I'd estimate it's probably a little bigger in CBB because the top recruits usually have a better chance at making the NBA. For them, they'd either need to get lazy and not develop or sustain a major injury to hurt their stock. With CFB, you are just one play away from a career ending injury.
With the depth at DE a little slim, do you foresee any chance that the coaching staff could look at a Grad transfer to come in as a backup? Just someone to bridge the gap between Bosa, Young and the true freshman that we just signed.
While he may no have the starting experience that some of the other FA QB's have, i think he can do well in the league. If nothing else he does add to the FA pool, so i wouldn't be surprised to see DEN, CLE, NYJ or AZ swoop in and try to pick him up. Another sleeper team could be PIT if they think Ben is retiring after next season.
This is going to be a very interesting 2 months before the draft! I'm just praying my Browns don;t pull their usual shit and royally screw things up.
Best: 2002 Game versus UM that ended with the Navarre interception. That's still been, by far, the loudest sporting event i have ever been too. 1B would be the USA versus Mexico world cup qualifier at Crew Stadium September 10, 2013. that was such a great night
Worst: B1G championship game versus Sparty. Just give Hyde the damn ball! still angry about that one.
I hope this is finally the year the Browns wake up and take a few Buckeyes. I feel like I can pretty much copy and paste this comment from previous posts over the last 4-5 years. One day we'll wise up!
i wonder how things would have gone with Coach Coombs had he known Schiano was leaving? That might have given him a chance at co-defensive coordinator with Grinch and possibly kept in in Columbus?
seems like an odd choice of commercials to do, but to each his own i suppose.
As someone who had sports hernia, i can tell you that it's definitely tough to return after that surgery. While it's definitely not a major surgery and isn't for a significant knee or ankle surgery, it takes a long time to be able to get anywhere remotely close to your "normal" self. it probably sounds really dumb to anyone who hasn't had this surgery, but i played soccer for damn near 30 years and finally hung up the cleats about 3 years after the surgery. I was never the same, and while some of that is obviously attributed to age, i never felt like my core was anywhere close to being as strong as it was the days before my injury. Apparently this is fairly common with that mesh surgery. i kick myself in the ass at least once a week for trying to play through the injury instead of being smart and just getting the easier procedure in the beginning stages of the injury. i'm definitely paying the price for that indiscretion today and get nervous anytime i work out and feel the slightest twinge near my lower abdomen.
Hopefully for this sake he can get back on track. For him it helps being in your early 20's and in waaaay better shape than i was in. best of luck to him!
Tyreke is rumored to be heading to Boston soon.
i wonder how LA will line up with Zlatan and Ola Kamara now. that will be interesting to see.