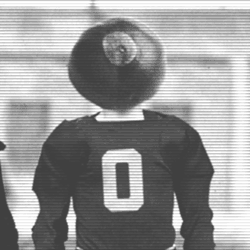 keith7456
---
MEMBER SINCE February 01, 2012
Recent Activity
Gonna put out a prediction of Lejond
Tathan? Never heard of her.
Penn State and Michigan State will be non factors. The only one truly with a chance and close in talent is TTUN.
Hope Kaleb sees that his behavior that got him suspended destroyed his team and he shapes up.
This had to be historically bad offensive basketball. Buckeyes first half scoring the last 3 games....20, 17, 16
Edit: Person above me answered my question.
Completely forgot about Wray. Haven't heard much of anything about him.
Right now we have 4 quality Tackles in Munford, Alabi, NPF, and Bowen so we are good for this season. Next season will be the bigger issue as we could lose 3 of those guys. We get Paris Johnson coming in but it is hard to count on an Olineman to play as a freshman. I could see them hitting the transfer portal hard before next season to get a Tackle.
In Day's presser today he said Ohio State's defense will continue to be based out of a four-man front this season.
Follow up Prediction: Starting LBs will be Harrison, Mitchell, Browning.
With the amount of freaks we have at LB there is no way anyone can convince me that Borland and Werner should be starters next season. The starters next season should be Harrison, Mitchell, Browning.
Prediction: Josh Proctor will be a starting beside Fuller this fall.
If they take him #1 it will go down as one of...if not the biggest draft busts of all time. Murray will be playing baseball again in 3 years max.
I thought it was a known fact that Delany to Urban to make the team lose to Purdue and Iowa by 4 tds a piece.
Wish I could give this more than +1. I don't get the hate for him. It reminds me of exactly the same situation as Gene Smith. He is one of the best but that's still not good enough for many. It will be hard for the Big Ten to find a replacement that does as good of a job.
Probably still a late round pick due to his injury past, but he will be productive back up for someone.
If he isn't named their starter then that staff has failed. The other guy is nothing special, give the job to the young guy and next year you are back contending for the Big Ten. They can also hide some of his potential freshman mistakes behind a Heisman candidate running back.
It will all come down to how ready to play is carton. The biggest thing holding this team back is no true point guard. Washington and ahrens can shoot but they need someone break down the D to get them open shots.
It's been made by some in the recruiting threads. They were/are worried that day can't recruit.
Not bad for a new head coach that can't recruit.
Eh, at least someone is trying to stop you from making those. There is nothing stopping you from making free throws except you.
Great D leads to some terrible O. Theneed to find offense somewhere.
Nothing more frustrating than missed free throws. You do this every day of your life...make the FREE throws.
The watchESPN app is such trash. I still don't even see the game as an option to watch.