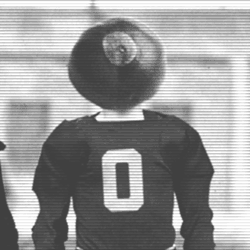 keith7456
---
MEMBER SINCE February 01, 2012
Recent Activity
Fickell is building something nice down there.
I feel like teams have either decided maybe he isn't that good or his grades are a big issue for him to probably be falling from Ohio State/Georgia to probably Kentucky.
Option 1 everytime. Give me the chance to be elite over being just kinda good always.
Browns fill their biggest need.... Kicker!
I'm gonna bet that Weber doesn't get drafted at all. He is an average back with injury concerns.
Redskins know what's up. Taking the New Orleans approach. Good decision.
Arizona trying to set a record for shortest team ever?
Campbell is gonna love playing in Indy. Luck is super accurate on the short ball. Great pick.
All the way back to the 2013 draft. Damn what happened.
I think Fickell takes them all. His got something nice going on in Cincy right now.
Brendon White played QB that's all I know of.
1st problem.. Looking at something ESecPN did
2nd problem.... caring about something ESecPN did
The NFL is such a joke. Kyler Murray is worthy of a number one pick but Haskins doesn't get a first round grade from many.....yeah okay....
Baldwin was quite unimpressive to me. Lots of over throws and basically they threw the ball up and hoped.
Stop trying to make Tennessee a thing... It's not happening
I saw that but looking at his CB's it looks like he has every kid CBD to his home State school, so not reading into it too much.
That's crazy. Just hope he doesn't go overboard working out like David Boston did.
On Mobile sorry. https://mobile.twitter.com/JaheimThomas454/status/1112098755568898056
Nothing would surprise me in the recruiting game. Until the day the kid signs nothing is for sure and this year showed that it doesn't even end there with the Bru McCoy situation.
If the staff doesn't think that Thomas can play for them they shouldn't and won't offer him just to get his friends. If they don't get some kids because they didn't offer their friends I am fine with that. Only take kids that you think fit your system and earn it.
I wouldn't blame the staff one bit if they pulled his offer. It is one thing to take your visits and what not, but to be posting the kinds of things he does about other schools while being "committed" is very disrespectful. I don't care if he is an Ohio kid or what his ranking is it's a bad look and does nothing to help his possible future teammates.
I very much wish twitter and social media didn't exist. I don't have a twitter(never will) and never post anything personal on Facebook.
It is an issue when they do so and then the team and owners complain that attendance drops while still charging stupid amounts of money for tickets and concessions. If they put an inferior product on the field than they should not expect the fans to spend their money on said product. When you basically field a minor league team you should charge minor league prices.
Was just using the most recent example I could think of. It has happened many times. Houston did it for several years too.
Baseball needs to implement a salary range. That means a salary min and max. That would eliminate teams like the marlins from tanking and trading all their players and also get rid of these insane contracts.
I say take the best 4 WRs you can and then push harder for a kid like Drennen who is more a Slot/H back than a RB.