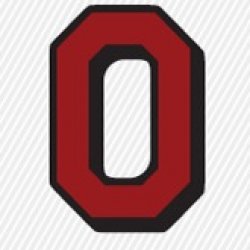 Keith
---
Delaware, Ohio
MEMBER SINCE August 22, 2010
Favorites
SPORTS MOMENT:

Buckeyes: Watching the Ohio State beat Miami for the National Title
Recent Activity
Yes, I've done it for years (live in Ohio). No downside if you're disciplined.
Simon was a two-time captain (2011, 2012) but the table doesn't list either year. His bio a little further below only mentions 2012 as well. I noticed you have Price's 2nd team AA status listed so I wonder if Simon's third-team AA accolades deserves mention?
Owned 2000 4Runner for 15 years. It is a great vehicle and you still see tons of 3rd and 4th gen runners on the road today which speaks to their reliability.
Agree with a lot of what's been already said
4Runner is on a truck/frame - legit SUV
Highlander is unibody - smooth as butter
One weird downside I experienced with the 4runner is it's high ground clearance and location of the cat. I had 3 of them chopped off by thieves while at work (Polaris area). Ended up having to install an aftermarket device called the CatClamp.
Not sure if Toyota has relocated the cat to make it more difficult to chop
Beautiful design & presentation, Grant. Kudos
For me, biggest surprise is Tyler Durbin
You are right. Our very first play of the game, he hobbled off.
Yes, agreed. Introducing Craft's NBA time has little if anything to do with why he's loved by OSU fans.
Excellent points, OldColumbusTown. Highlights how Craft was not beyond warranted constructive criticism.
The non-sequitur follows ups below and elsewhere are odd.
NBA? What does that have to do with anything? Understand what he does after he leaves Ohio State with basketball has nothing to do with what he did while he was here.
I think you're trolling (but hope not) so I don't think any answer will be acceptable, but I'll try nonetheless
He's loved so much because of what he did on and off the court. It's as simple as that. Most people appreciate someone who maximizes their ability or goes even beyond it. He was great ambassador for the team, brought us tremendous exposure and goodwill. He stayed 4 years, worked his ass off, did things rarely seen in The Schott. Yes, his defensive skills are noteworthy because they were amazing and they broke team and B10 records. Hell, we're playing zone this year (and struggling some with it) because he graduated.
Going back to the 4 years thing, this is important and I'll give some examples/comparisons. Mike Conley is still loved but he was only here 1 year. It's hard to form the same level of camaraderie, trust and love compared to someone who stayed 4. This is why David Lighty is beloved. Four years, good player, great on and off the court. Conversely, style and level of play is why Jon Diebler doesn't reach nearly the same stratosphere as Lighty or Craft. It's a combination of many things.
Agreed completely. Definitely should have bled the play clock a little better. We get to the LOS scrimmage too early and the players can't stay in their stance for 30 seconds. Probably should stay huddled (or whatever we call our huddle) a little longer and come to the LOS with 10 seconds on play clock.
One other mismanagement issue that you didn't mention was at the end of the half. OSU timeout after 1st down with a mistake. It made MSU change up their plans. They were just going to run out the clock. Eventually they moved it close to midfield and should have had a throw to the end zone. OSU/Urban got to greedy with the timeout. Just let the half come.
It should go without saying but just to preempt anyone who thinks this is bitching, it's not. It's just something to clean up and was a little surprising.
Well done, Ross. I learned a lot. Great review and thoughtful criticism.
Totally agree. Having one arch on each end makes little sense. There has to be an untold story because visual evidence appears pretty strong this wasn't the original plan.
Beautiful, responsive design. More content on first page, more content above the fold. The only small nitpick I'd make is the horizontal ad below the nav bar. Breaks continuity a bit, pushes down the content as well as creates an unusual white space area on far right side just above the social links.
Congrats! Having done redesigns before, I know it must have been a lot of cursing and late nights. It looks really good.
Definitely an homage to the charge Craft drew.
No biggie but Ohio State was actually up 13 in the 2nd half with 6 to go.
It's easy to forget but recall that Miller left Ohio State a few years ago to take a job outside of basketball (in 'business'). He spend months thinking about the move and ended up doing it to spend more time with family and to have more balance.
Instead, he actually ended up with Groce for a year, then went back to Butler and now he's their head coach. Smart move to reconsider getting out of basketball/coaching. What a change in 2 years.
The iconic, minimalist Block O will always be our logo and anything else is a just a trendy variation that has little long term staying power.
As far as our football jersey, I just see no reason change. The recruiting angle is overplayed. We are not some nouveau riche program who needs/likes to gain notoriety because of jersey changes. That's really puddle depth tradition which clearly doesn't align with what we've come to love about OSU athletics - at least so I thought.
The current jersey is heart-skips-a-beat perfect.
/myopinion
"Damn! That's a cold ass honkey"
-Thrift Shop
#macklemore
Good info, HW.
Also, Norman Vincent Peale is Buckeye-born as well. Ohio Wesleyan grad. (Go Bishops!)
Although Withey is pretty skilled offensively, my concern isn't there. It's his defense. He erases possessions with the best of them and while he blocks almost 6 shots a game, he changes many others. I really see him being a problem for us. We don't have much of an inside presence but our dribble drives from guards and wings will need to be judicious. This puts a lot of pressure on our mid-range and distance shooting.
Best floor change was when Matta had the paint 'unpainted'. Of course, I tend to be a less is more kind of person.
I'd rather see no Value City references and just a simple Block O at center court. No sihlouettes, no Buckeye leafs, no dumbass hashtags in front of the bench, etc.
I live in a pipe dream.
Some really nice compositions in there. Telling the story well.
Quick question: Are you putting some kind of filter or another type of post processing on the pics? They all seem to have a tinge of brown/yellow to them. Thanks in advance