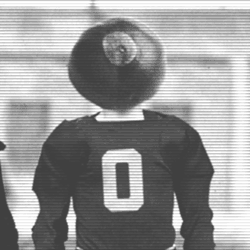 KD_Bucks11
---
from Winona Lake, IN
MEMBER SINCE October 08, 2014
Favorites
SPORTS MOMENT: Watching C. Grant rag doll Ken Dorsey to the win the national championship.
COLLEGE FOOTBALL PLAYER: Antoine Winfield
COLLEGE BASKETBALL PLAYER: Aaron Craft, Michael Redd, Scoonie Penn
NFL TEAM: My fantasy team
NBA TEAM: Cleveland Cavaliers
MLB TEAM: Cincinnati Reds
SOCCER TEAM: Borussia Dortmund
Recent Activity
Thanks Tim, always enjoyed your work.
I think winning Big Ten coach of the year should probably be the biggest bonus considering that is nearly an impossible thing to do. Unless your name is Kirk Ferentz, that is.
Agreed, "sources" never seem to be actual sources
Ohio State would love this, of course, but theres no sense of outward optimism on the part of the Buckeyes. Still unclear of his choice. https://t.co/t9FcBDkGVs

— Jeremy Birmingham (@Birm) February 1, 2017
Good luck Curtis! You will be missed by Buckeye Nation for sure.
We could not be ranked after this week for all I care, as long as we are top four by the end. I seem to remember us being about 20 something 2 years ago with a loss, and that didn't seem to matter much.
Obviously, anytime you have two or more transfers in the same year it is going to raise some questions. However, I am going to choose to look at the positives. There was some improvements from guys towards the end of the year. The biggest I saw was from Loving after Tate's injury. In my opinion, Giddens is definitely the biggest loss, but it is hard to get playing time when you foul anything that moves. Harris is just too small for Big Ten basketball, and he was always struggling to finish (except the dunk against Florida), and Mitchell had no offense, and I felt he was always trying to look cool playing basketball instead of just making an easy pass. All that said, next year will be a big year for Ohio State Basketball and Matta.
Mike Patrick and Ed Cunningham are at the top of my list. Ohio State had them twice this year, and it was the worst.
Good effort in the second half. It's also crazy how much easier it is to close out games when you make FTs!
I don't know too much about it. I live south of there right across the Indiana border, so I have been there a couple times. Seems to be a fairly nice area. My guess is that it would be more MSU because of its proximity to East Lansing. Holland, Michigan is a fantastic place not too far from there.
Hardman has 6 cakes on the table and the one that is not on the table is Georgia. So, I'm assuming that's where he is going.
Doesn't matter, handing it to Zeke for the 6 yard score.
Honestly, as a few said above, it really does depend on your skill level. I used to play college golf and even though GPS was not allowed, I preferred a rangefinder. A lot of times the GPS models can struggle to figure out where you are and obviously can only be used at courses that have actually been mapped out. I have always used a bushnell rangefinder, and it is quick and simple to use.
I heard Northwestern was interested, so hopefully he can end up there.
Can't hurt. At this point he may need a whole tab at the top by himself.
Right now my timeline is filled with retweets from Gobucks2204 either about Harbaugh dropping Swenson or about Bruce's commitment. I don't even have to search for any news. He brings it to me.
Credit to Aznchipmunk
I have one, and it it absolutely fantastic. It has worked wonders in these frigid temperatures.
They don't have near the amount of other varsity sports as Ohio State. I believe I read somewhere that they only have 21. However, I'm sure football is definitely the most important part, but I wouldn't doubt that the others play a pretty sizable role.
"We waited for the Texas deal, as that would be the most comparable to who we are," Ohio State Vice President and Director of Athletics Gene Smith told Eleven Warriors Thursday. "Then, we finalized."
Basically a slap to Michigan meaning that they aren't comparable. That's fantastic.