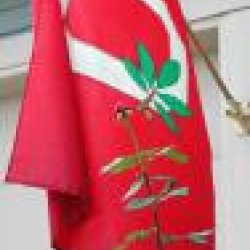 KCAlum
---
Kansas City, MO ( not Kansas ) (via Reynoldsburg)
MEMBER SINCE August 30, 2010
Favorites
SPORTS MOMENT: 2002 Michigan game, sitting in the south stands watching Will Allen make the interception that ended the game
COLLEGE FOOTBALL PLAYER: Keith Byars
COLLEGE BASKETBALL PLAYER: Dennis Hopson
NFL TEAM: KC Chiefs
NBA TEAM: Memphis Grizzlies
MLB TEAM: KC Royals\ Cincinnati Reds
SOCCER TEAM: US National Team/ Liverpool
Recent Activity
But what about having an orgy while watching the 2003 Fiesta Bowl?
There was ( or maybe still is) a small bathroom near the entrace of Smith Lab that was usually empty and was a good private place if I needed to drop a grumpy while out and about on campus.
I'm so bored I would watch Rutgers spring game about now.
This from a school that produces the dude that films himself using a gas mask bong.
Football has been stretched out too far anyway. For 70 years 1890-1960 the regular season ended in November with only 4 games after that. No reason we can't go back to something like that.
This whole draconian quarantine is the worst decision ever. All because a couple NBA players came down with it. We are a truly unthinking society.
Winston needs to go to Green Bay or KC where there is less fresh seafood to distract him
Johnny Unitas as a San Diego Charger
I don't know man, 1953 was a LONG time ago, and PSU beat Maryland something like 48 meetings in a row actually PSU is "only" 40-2-1 all time vs Maryland.
Sounds like the adult version of using cloth diapers
I guess as a society we have decided to be better safe than sorry and bias our reaction to overreaction. Now we deal with the economic and social fallout. Who decides when events can start again? What happens to the people who just lost their livelihood, or will based on people not spending money? What happens to the millenials and Gen Z's who cant get jobs because the youngest boomers and oldest gen x ers can't retire "on time" any more? And for the love of Woody, what do you use as toilet paper when you run out and there is nothing to be had. I don't want to have to use my Jan 4 2003 Columbus Dispatch. Maybe I need to re subscribe to the local newspaper!
The NCAA should give juniors and seniors another year of eligibility.
Sneezing is not a symptom.
This is the best take on this whole garbage situation that I have seen anywhere!
Is this the guy with the virus? Does it perhaps have anything to do with using too much hair product.
(Antione Joubert for you youngsters)
No, not better safe than sorry. This is just contributing to the EXTREME overreaction that is cratering people's livelihoods as we speak. People are creating their own man made disaster in response to this slightly worse than the flu virus. The reaction to this is the most ridiculous thing I have seen in the almost 60+ years I have lived on this planet.
Comment removed for violating the site's commenting policy.
This is absolute BULLSHIT. People need to STOP PANICKING!!!!. I guess we saw how intelligent the "president" of this institution was back in 2018, so no shock that he does the ABSOLUTE wrong thing here.
Dude was a clown without a suit
Can the Buckeyes pull a KC Chiefs and win it all on a major anniversary of the last title after a long drought? KC 1970-2020, OSU 1960-2020?
Football, both college and pro, is in an officiating crisis right now. I say eliminate replay entirely, it has done the exact opposite of what it was supposed to do.
Please, no. Silly nicknames and hyperbole are not needed for the Buckeyes.