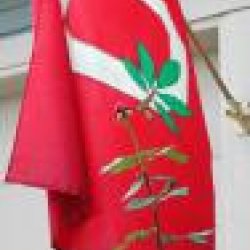 KCAlum
---
Member since 30 August 2010 | Blog
Favorites
SPORTS MOMENT: 2002 Michigan game, sitting in the south stands watching Will Allen make the interception that ended the game
COLLEGE FOOTBALL PLAYER: Keith Byars
COLLEGE BASKETBALL PLAYER: Dennis Hopson
NFL TEAM: KC Chiefs
NHL TEAM: What is the NHL?
NBA TEAM: Memphis Grizzlies
MLB TEAM: KC Royals Cincinnati Reds
SOCCER TEAM: US National Team
Recent Activity
But Kentuckians pronunce it even wierder than that!
It's not too late to transfer! Seriously though, please spread the word that Standard time ends the second Saturday night in March, the bars will close one hour early. Stock up on beer Saturday afternoon, and there is no need to riot. It happens every year and it is not an anti drinking scheme!
You forgot the 1981 Brutus....the year Brutus was a chick!
Do you mean the uniform worn from '68 through the end of Woody's tenure? The'50's uniforms were boring as hell..at least the home uniforms were.
Ball is a cipher and his dad is a complete dick. Enjoy, Magic!
I agree wholeheartedly! Hopefully our new OC will prevent Urban from going to his "security blanket" of running the QB when the offense is sputtering. He needs to realize the offense is sputtering BECAUSE we are running the QB too much and defenses are ready for it!
"crootin"? Just when I thought I couldn't dislike reading about recruiting any more than I already do, it now has a stupid redneckish nickname? What, you couldn't work the word "Yall" into the segment to make me hate it even more?
Ha Ha ND's program is literally a dump?ster fire.BTW does this incident show they have too many students from west virginia
I like the list, especialy Missouri for selfish reasons. For others suggestions above, I would love to see FSU, if only to get one in the W column against them. KY, no.. there is no need to play them in football unless they win a division in the SEC. Navy , we have played twice in the past 10 years and we play Army soon. so no thanks. Cincinnati, we probably should schedule them, but it doesn't excite me.
Mixed emotions on the huge spring game crowds. Sure it shows the tremendous fan support, but then again it makes us look like there is nothing better to do in Columbus than watch a football practice.
A stupid KU fan just posted "Bill Self has to go" on my Facebook feed this morning. Hmmm, if Bill Self was available, I wonder what GS would do? Of course he wont be available but it is fun to dream!
My choice overall was the 09 UM game uni. My actual favorite is the 15 Oregon, but that is basically the regular uniform. No "alternate" enough for my vote in this venue. I don't get the love for the all black unis. They don't even look like Ohio State. It looks like UC or Louisville or some other non descript school that wears red and black.
What's with all this use of the word "y'all" ? Did Continental drift move Ohio down south of Tennessee somehow? is Ohio State petioning to join the SEC now? Maybe I'm old now but back in the day that was a word that was embarrassing to use if you were not a redneck.
Long live Robinson Laboratory. Man what am I saying . I hated that place.
How can there be a restaurant that serves only chicken fingers? C'mon man that's kiddie menu stuff! As lame a Chick fil a is, at least it serves Something else. Sorry, just not a big fan of fried chicken. It's bland and greasy.
There is so much better food out there, give me burgers pizza tacos or gyros when it comes to fast food.
Put this season out of its misery No CBI!!!!!!
Better than the dude wearing the OSU shirt that was busted at the library for ... ahem inappropriate activity at the computer terminal!
Is this game sponsored by Tax Slayer?
Much lower stakes, but shades of the 1991 Michigan football loss tonight
Hmmm mixed emotions, but it is probably the right thing. Just not fired up for next year either.
We know his team has a modicum of talent . Maybe it has just taken a while for it to come together. Go Bucks!
We know his team has a modicum of talent . Maybe it has just taken a while for it to come together. Go Bucks!
So Dakich is being a dick on purpose?
This is what happens when you name your kid Baker. Are his brothers named Butcher and Candlestick Maker?