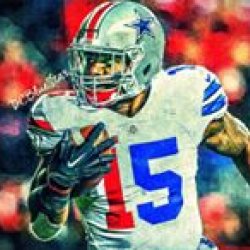 kareemabduljacobb
---
Member since 21 February 2012 | Blog
Favorites
NFL TEAM: Cowboys
NBA TEAM: Cavs (LBJ fan)
MLB TEAM: Giants
Recent Activity
Our offense sucked last year yet we were able to set the single game yardage record at 776 yards. Man, BG must've been awful last year.
His Twitter is very pro tOSU and almost seems like he's considered himself a commit for a long time. Doesn't make sense though with 2 RBs already committed plus Gill. Unless he's gonna walk on.
I'd throw in a flex position and put Byars as that. Pretty sure he played both RB and TE in the NFL and finished his career with over 3100 rushing and 23 TDs and over 5600 receiving and another 31 TDs.
Also had one the most efficient passing seasons ever in '90 going 4-4 for 4 TDs. Ha. (Threw 6 in his career).
Another botched investigation and suspension by the NFL led by Goodell. Get rid of his ass already. Gets paid 30-40 mil a year to ruin the sport.
I almost feel beefing him up a bit (maybe an extra 10 lbs) he could become a pretty good safety.
Was going to say that one too.
Also the National Title game vs LSU, TB put a great ball in the corner of the endzone for Robiskie and it went right through his hands which would have made the score 17-10 Buckeyes, instead we settled for a FG attempt that got blocked and taken back the other way leading to a short field, TD drive for LSU putting them up 17-10... 14 point swing in a 14 point loss.
This man, a body building and weight lifting competitor guru who was 5'11 300-310 pounds only did 225 a max of like 70 reps.. (Ronnie Coleman)
Pretty sure Arnold's most is 60x.
No offense but there is no way you could bench 225 75+ times lol. Even the worlds strongest men only get into the mid to high 50s.
If you bench that 30x your max should be 435, anything over 40 your max would be 500+. Giving that 40=500 lbs, you doing 35 more after that lol.. that would mean your max should be 745 pounds. Unless you bench like those dudes who claim a high number but only move the bar an inch for every rep. When I was working out (not bodybuilding style) the most reps at 225 I did was around 20 and the max I ever did was 355 without a spotter.
That's on my list of shows to watch. Just finished White Collar, now checking out Ozark or whatever on Netflix.
That was at the Ohio State pro day if I remember right which would've been hand held times as well I believe. That time would've made him the 4th fastest player in that draft class.
Roby ran a 4.39 at the combine so +.13 and Grant a 4.44 so +.12. I feel like anywhere between .12 to .16ish should be added to most times they post.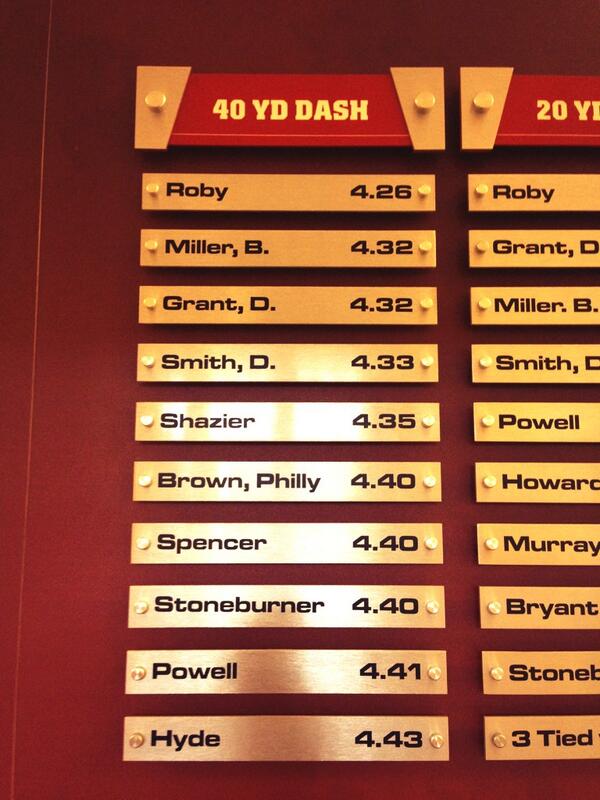 If we can land Weaver in '18.. and Cohill who can play point as well, we'll be fine.
I knew he was a goner once UNC offered.
Get rid of Goodell. He's doing his best to ruin the NFL ever since he became commish.
Still a long ways to go and lots of ranking changes that's for sure. Hell, Jashon Cornell was rated the #1 overall player in his class as a sophomore and he dropped quite a bit by the time the final rankings came out before college.
The only downfall to getting such great classes is the fact we may only get to see 1-2 years out of guys before they leave early. (Not including years on special teams or reserved roles).
That 5 year average from '17 on for the Bucks is gonna be insane.
Yup he's healthy enough now and will only get better. They're talking about him playing this Saturday in LA. Doesn't even ear a knee brace or anything and by all indications has looked really good so far.
As a Cowboys an that injury was a blessing in disguise. He's gonna be a beast by the end of the this upcoming season. Glad he's on the path to a full recovery.
He could be going for the 40+ senior approach (including RS) again in 5 years to try and beat a hopeful young Buckeye squad again. He got close using that strategy.
That's true, they're still the favorite to land 3 more recruits who would be at or above UMs highest rated too and that's not including a player like Parsons or Smith (unlikely) from OH that have then high on their lists as well. Not sure who UM has left in terms of targets. I don't know how to calculate PSUs average player ranking if you weren't to include the kicker they're bringing in but overall points wise they'd only lose .75 if he weren't included. Both classes will probably finish pretty close in terms of average player ranking but PSU will most likely have a (on paper) 5-7 more top-notch type of player in their class.
Either way I don't really care, just want to see how the Bucks finish up. Should break our average player record we set last year by a full point or so and have the #1 class so I ain't got no worries. In just the 17-19 classes tOSU has landed 9 5*s where the rest of the big 10 has landed 6 and that's not including what will most likely be 3 more this year (Parsons, Carman and Cook) as well as 2-4 more potentially for the '19 class. UM is definitely off to their best start for recruiting in the '19 class in the Harbaugh era but it's still a long ways to go.