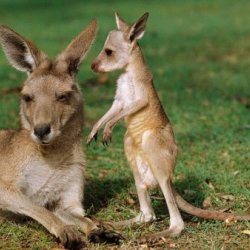 Kangarooman
---
Virginia Beach (via Akron)
MEMBER SINCE February 06, 2015
Favorites
COLLEGE FOOTBALL PLAYER: Joey Bosa
NFL TEAM: Browns
NBA TEAM: Cavs
MLB TEAM: Indians
Recent Activity
Wont disagree with that.
Jesus christ. There waa was one small push off on a touchdown pass. That QB sneak getting called a TD did not deserve the benefit of the doubt.
Hate to say it, but Patterson had a hell of a game.
Choked
Im sure Michigan fans will bitch about this game even though theyve gotten their fair share of calls.
Bullshit
Theyre blitzing every play PSU. The book to beat this D has been written.
Theyve definitely improved. I thought they were complete garbage after Army and Wisconsin. But theyre a solid tier 2 team.
I will give credit where it's due. Michigan is much better than the Army and Wisky games.
Big 12 football is a joke. Does the defense not see a problem with a 30 yard untouched TD run? Business as usual, I guess.
Lol
Bet a decent amount on the Bucks. Wemt double or nothing on Florida to cover. Feeling pretty good right now.
Congratulations, my man
.
Youre right. Which illustrates my point. NW last year shouldnt be a game away from an 8 team playoff.
Time to drop Clemson behind us and Oklahoma. Ridiculous that it's taken so long.
Im watching the Florida game where this QB looks like he's never thrown a wet ball before lol
Draft happens today for his QB class I take Fields.
Early but Florida looks like theyve never played football lol
Same bet from me. Rough start though lol
Anyone have any bets on the early games?
Maybe just turn this into a gameday open thread.
-9 seems insane to me. We should be at least 2 TD favorites.
-16.5 by the end of the week
Vanilla offense for the cover (a compliment). Good gamem. Honestly more concerned for Wisky than I thought itd be.