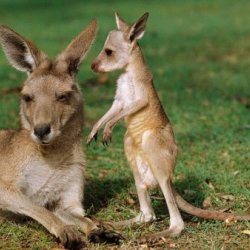 Kangarooman
---
Virginia Beach (via Akron)
MEMBER SINCE February 06, 2015
Favorites
COLLEGE FOOTBALL PLAYER: Joey Bosa
NFL TEAM: Browns
NBA TEAM: Cavs
MLB TEAM: Indians
Recent Activity
I moved primarily due to weather.
It's both. A culture that values looks more highly than another culture would hold a genetic advantage over time.
Its pretty logical that beauty can be localized. Beautiful people in a certain region pass down looks to there kids. People who are born and grow up in a place are most likely to live in that place. They pass their good looks down. Etc. Etc.
Tmz reporting at least one daughter on board. https://www.tmz.com/2020/01/26/kobe-bryant-killed-dead-helicopter-crash-in-calabasas/
Looks like she deleted the tweet.
It's devastating.
Rumors are coming out that his children were on the helicopter. Nothing confirmed yet.
This should warrant the long overdue banning of this troll.
Holy shit
Great article. Glad to see Babb is back at it
Dont worry. He's just trolling.
I dont, but if you read through some Martell forums on here there is definitely some hate from our fanbase.
Missed your post and posted the same thing below. Up until the Michigan game, that 2018 team was incredibly frustrating. The mods were openly wishing for the offseason lol
You're picking one example. Ohio State's gotten their hand slapped for other things. Michigan basically gives out thousands for free trips, and they were named during the Adidas thing.
I'm sure the SEC is a little dirtier, but to pretend like any big boy program is clean is embarrassingly naive.
And bringing up your degree REALLY makes you sound like an elitist Michigan fan. I mean, seriously, hijacking a thread to call another team a bunch of cheaters, and then bringing up your degree?
Crazy how the Michigan game turned around the 2018 narrative so much. 2018 up until that point was almost unwatchable. I think it's too high on the list.
This is the same thing Michigan goes on and on about at their blog. "So glad I have a Michigan degree because OSU is a bunch of cheaters."
Do you really want to sound like that?
There is zero chance this guy is a lawyer lol
Yeah I definitely think it's mostly a waste of time thing. Maybe the numbers played a part, but Im guessing Day didnt like his chances.
3 scholarships over (if they flipped Gibbs) before spring just doesn't seem like a lot for me. I can think of like 5 guys that I really think will struggle to get snaps. Is it more moral to keep those guys on who might crack the two deep or just tell them they might want to look elsewhere?
I don't think you're saying anything. 3 stars sometimes work out? Everyone knows dude. 4 and 5 stars just work out more often.
Go ahead and link that to feel superior, though, I guess.
We'd get away with it too, but we cooperate for some reason. The Zach Smith saga would have blown over in a week if OSU was just like "The police and AD knew. There was no hard evidence." But no, we put on the whole song and dance for the media lol.
If you want a team of 3 stars, you may be rooting for the wrong team bud.
I think you've missed the point.
We stopped recruiting him after the College Gameday recruiting violation.
I like the hire. McDaniels was a clown with the Broncos, and people in GB think McCarthy wasted Aaron Rodgers' prime.
The NFL is weird. Even fans fall in love with these retreads.