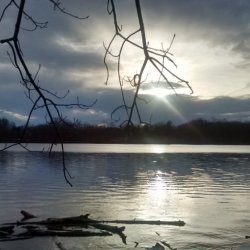 Kalmar
---
MEMBER SINCE January 27, 2016
Recent Activity
Wow, a tall guy at OSU, I thought I would never see this
Hell, the whole thing should be done away with entirely. But that a bucket gets ya something to fill
Baker Mayfield is about 3 hits away from no career
Yea, after his playing days were done I wrote him out
Thanks for the Buckeye career. Now quit spearing people.
We gonna be very very deep. High tempo here we come. I like how the Zone got used and trapping. We can throw extreme pressure like most teams never see. I'm excited.
Transferring should be free.
I really don't see how Murray is so highly rated. He still runs and he's still a QB so he'll end up hurt sooner than later.
Genie, the genies out of the bottle
I'm just sayin' Please oh Please Oh Please! That's something we never have
Dang, don't we recruit great guys? I'm cool with the backups becoming starters
We have no 'goto' plays to get a basketball or foul. The excessive dribbling is awful. Crisp passing and a better pick and roll, pick and slide is needed. Better decision making, lol next year is what we need.
Baldwin is the guy I wanna see the most tbh.
We need big guys. Go Bucks!
I really hope Baldwin develops into a top of the line QB. It would be a fine ending to an OSU career that shows waiting isn't all bad.
It's still the most popular form of 'radio' Ya turn it on and there it is. No gazing hopefully at your phone necessary.
Sorry, real tired of this gif
He can get to the hoop. He can dunk. I don't like his outside shooting form though.
"Holtmann and staff need to keep recruiting length (vs just height)" I'm all for those old Louisville types from 25 years ago. However, a couple of aircraft carriers to block shots and scare people would be real nice too. I'm not worried thought, go Bucks!!
Nice class. Should do something good. Welcome to the State ladies.
Height, they need more height.
Maybe quit shooting 3s and take a step in. Start hitting 15 footers for a while before ya step out. Drive to pick up a foul and don't worry about if the shot goes. Make it a point to box out, to pick up a foul, fouls destroy everyone. And maybe pump fake, to pick up the foul? Oh well, I guess just get it done.
That's a nice retirement package. Not quite as good as Congress gets, with 1 term of service.
'Cut loose' 'Lose the game' Sorry to correct you but I see this one on the net way too much. Loose is what a badly tied knot is. Lose is what team does.