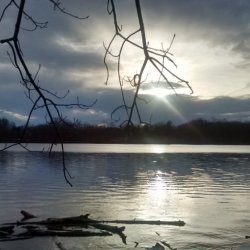 Kalmar
---
MEMBER SINCE January 27, 2016
Recent Activity
Sounds bad. Need more info.
Prepare the down votes. As an atheist, with a deep background in most religions, this focus on religion in recruiting annoys the fk out of me. Teach people to think. Teach people to lead. Teach people to help others. No need for religion to do any of that. Whatever though, it's good for recruiting..
1 of em is a transfer for sure
The big 10 needs to promote the smaller sports a lot better.
I'm glad Clemson lost. I really don't care about who won. It wasn't us. Didn't even watch the game.
When you kick a FG you settled. There's no way around that. It doesn't matter about the previous 3 plays. On 4th, you kick, you settled.
Well, I hope the author has learned to never say 'freshman wall'. I'm sure it'll turn around soon. If not, we got a lot of other sports at OSU to follow
I was never able to have a dorm room. A lot of spoiled folks commenting about how their dorm was crap lol. Poor folks are happy to eat every day. But please, tell about how yalls parents could send you to college right out of high school. Some people just had to get out of the house and start working, when a job could be found.
The field was glossy. That's completely unacceptable. Both teams were planting and slipping. Refs were from the sec. Apparently they don't see things like most people. It was still right there. Glad this ain't my first let down.
That kind of stuff happens. I like our chances next year. I think the WR room will be even more talented. Great year. Sadly the sec still sucks even when they aren't the opponent.
The kicker managed to get his flying knee into the blockers head. Then he pulled a trevor lawrence and clutched on the ground.
If it was me I would take this crap as a reason to go pro. Wade should come back anyway.
That was worth the watch lol
I worry about Fields knee. I worry about them passing short to the middle. That's it though. Bucks 45-14
Well Texas does have more than 1 dominant school. It's not at all like Ohio
I really don't see it as a crushing blow. We got a lot of talent here already.
Is it though? He could be a star in Cincy
Playcalling became an issue this week. The same run left about 5 times. The rain seemed to change the game.
Think of it. If we leave the starters in to finish the 3rd quarter. That would be akin to an SEC school. lol Everyone would be up for the Heisman.
Free throws are the difference between a deep run and a 1st round loss. Gotta make em before it becomes a cursed stripe.
I really doubt the NCAA will argue that CY shouldn't be able to hire a lawyer.
Upvote for using "nooner' Sly remark, I get ya
Respect, bout time the team got it.
I miss Block O. It was the only place I could stand during the game. It was good fun