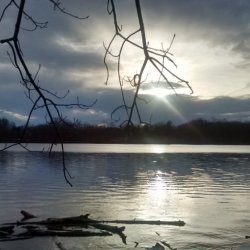 Kalmar
---
MEMBER SINCE January 27, 2016
Recent Activity
He really could have benefited from staying another year.
Catch the ball, follow blockers, positive gains. To break it long you just have to beat people to the spot. Takes brains
How many teams we had with 3 future pros in 1 class?
That's a high standard to hold a fan to. Of course I'm not coach so why would I evaluate like one? I don't like the way he talks about himself so I make my judgement on that.
Matta and B-line had great success so I don't understand your point.
As much as I hate the Cowboys that would be an awesome backfield. A gift for any OC and QB
That kid right there is gonna be in football. He may be a player, coach, administrator...but that man is gonna be in football
Well the Bucks are gonna be running the ball half the time. The QB, the RB, the Jet Sweeps. Short passes to TEs and a bunch of solid WRs. I like what I'm seeing
Wow, a tall guy at OSU, I thought I would never see this
Hell, the whole thing should be done away with entirely. But that a bucket gets ya something to fill
Baker Mayfield is about 3 hits away from no career
Yea, after his playing days were done I wrote him out
Thanks for the Buckeye career. Now quit spearing people.
We gonna be very very deep. High tempo here we come. I like how the Zone got used and trapping. We can throw extreme pressure like most teams never see. I'm excited.
Transferring should be free.
I really don't see how Murray is so highly rated. He still runs and he's still a QB so he'll end up hurt sooner than later.
Genie, the genies out of the bottle
I'm just sayin' Please oh Please Oh Please! That's something we never have
Dang, don't we recruit great guys? I'm cool with the backups becoming starters
We have no 'goto' plays to get a basketball or foul. The excessive dribbling is awful. Crisp passing and a better pick and roll, pick and slide is needed. Better decision making, lol next year is what we need.
Baldwin is the guy I wanna see the most tbh.
We need big guys. Go Bucks!