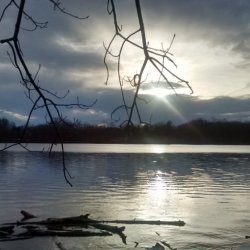 Kalmar
---
MEMBER SINCE January 27, 2016
Recent Activity
Well sure, money talks. That's all that matters.
There isn't a talent pool for all schools to carry every sport. Luckily, tOSU has great teams across a lot of sports. Probably a few hundred million sitting in a trust account too.
I think wearing a suit to eat wings may be a bad choice. If they get cooked all the way the chicken slides right off.
Maybe they should just spinoff from the Uni altogther and act like the Minor League team it is. Like Cardell said, right? Then at least all the players could get paid. QBs more than everyone else of course.
You may be on to something lol Chickens don't even have fingers
Neither a filet nor a hamburger have bones. Your analogy is akin to calling baseballs and footballs interchangable.
How can someone show you long term studies? It's ongoing. Read the science. Come back when you value life over sports. The world isn't on shutdown for the flu. This virus has mutated a few times already. Sure, healthy young people are in better position to handle any sickness but they can still spread it. The spread is why we are in this shithole spot now. But let's keep acting like it's the flu. I removed my quipy insult because I don't see it helping. Be safe, wear a damn mask.
People worry about sports WAYYYYY too much.
This is about money. It's cheaper to cancel than to face all the lawsuits when people become fatalities. This is a very easy situation to see if you take off your 'Fan Goggles'
When they give another year they will temporarily raise the roster limit. This isn't rocket science.
Yea, but Texas. They live for football. They would cancel everything for football. It's a strange place to grow up.
This board is just full of awful people. Get it together Mods.
People react. There are a lot of good Police Depts around the country that have learned to de escalate. There are many many more that are macing Media. The Lantern should be able to report on their Campus without being maced. People should be able to protest without being teargassed. NPR should be able to report. I've known a lot of LEOs and maybe half I would trust. The rest I try to avoid.
17 million is gonna cover it? That's barely 3 years of Head Coach salary. Are you sure this isn't just for naming rights?
Comment removed for violating the site's commenting policy.
The bill should have been confiscated and police notified. I went for change at the Huntington on Campus and there was a fake 10 in the stack. The Bank kept it and I filed a report.
Jeffrey Epstein was murdered btw, since we're talking Wexner
There should be a mechanism in place that spreads the money to players who contribute to the stars successes. Including practice players, scout team, trainers even. A star doesn't become a star without the other guys. Jealousy will prevail. Will the 'stars' be allowed to share their money? There are so many bad ways this can go. Can we just pay everyone and be done with it?
Whale shoot. What else did you expect they would say?
Well, he did just sit at #1 for 17 weeks with Ol Town Road. Plus, he dominated the Country charts.
I'm sure everyone loves Urban tremendously. I wasn't sad he left. I didn't like the QB run and never will. We got 5 other people who can run it if ya need to run so bad. Ryan Day will be great till he goes pro, hopefully not too soon.
I truly wish the Bengals would trade the pick. They can ride Dalton 1 more year and fill 2 or 3 spots. There's QBs next year.
Carter Scott and Big Jim Smith