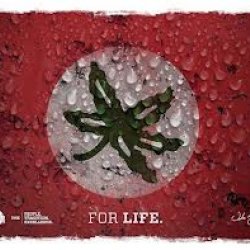 JYBUCKEYE
---
from Castalia, OH.
Member since 20 February 2013 | Blog
Father of two, Husband of one. Born and bred Buckeye in North Central Ohio.
Favorites
SPORTS MOMENT: 2002 National Championship Game!!!! Nuff said
COLLEGE FOOTBALL PLAYER: Chris Spielman
COLLEGE BASKETBALL PLAYER: Jim Jackson
NFL TEAM: Cleveland Browns
NHL TEAM: Whats the NHL?
NBA TEAM: Cleveland Cavs
MLB TEAM: Tribe (Only cause they signed Swisher)
SOCCER TEAM: I am not familiar with this soccer you speak of.
Recent Activity
Lol. Very true!
Small world indeed. I played at the duck pond, but my son is a redmen. Which makes me a redmen.
I'll go with the polar bear paw when they put me in the hall of fame. Haha.
Sounds awesome. Was thinking of epoxy on my garage floor also. Would like to see how your tiles turn out. Maybe I could do a redmen feather on my floor.
Exactly! This is why I hate the Browns. Drafting Buckeyes seems to work for the Steelers.
There is a 11w member in that Zeke selfie.
I've noticed that too. He also wears a darker shade of blue than the rest of the coaches.
Harbaugh is a cry baby bitch. His sideline tantrums are laughable. Grow up Peter Pan, Count Chocula.
Come on P Dub. You know the cure for a game headache. Irish Car Bomb right before you walk in. You saved my life that night!
That's shenanigans!
Iowa wrestling now. They need a pin or Bucks clinch it outright.
Courts wins 4-3. National Champs baby!!!
Courts is wrestling now. If he wins they clinch at least a share.
Another loss for Iowa in the consolations at 174.
Go Bucks. See below.
Lol. I figured I might take some crap for that. It was the first one I found that explained it well enough. I beg your forgiveness.
No problem. I'm having a party for the finals. Your all invited haha. Go Bucks.
Tomorrow night at 800. Espn carries the finals.
Here lies Les Moore. 4 slugs from a 44. No Les no Moore.
Tombstone
Your self control is better than mine. I myself married a crazy woman. My two rules are no sharp objects in the house and don't steal her Xanax. Marrying an Italian woman probably explains your screen name.
Nope. I broke all the rules and went ape shit. My wife and I haven't talked since. It was totally worth it!
I don't know if you remember, but we had the conversation about being quiet during night games because of our kids.
Brewster, Hove, Fatpants, and Hodge. I usually like what these four have to say.