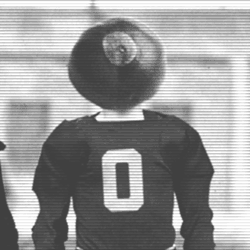 juventas
---
Member since 29 January 2012 | Blog
Recent Activity
Sounds like a hater to me.
"Taco Tuesdays" happen in just about every eating establishment that sells tacos in California for a long time. Nothing new.
Staples + Buckeyes.......pencil me in.
Front page of ESPN in 3...2...1
Lets see, in 2014 the possible D-line could be: Noah Spence, Tommy Schutt, Billy Price, Joey Bosa as the starters. Backups: Adolphus Washington, Sevon Pittman, Michael Hill, Tracy Sprinkle.
Don't foregt that if Michael Bennett were to stay, he would be a Senior in 2014:)
If other teams can't score, I guess they can't win? lol #sick #d
If Dr. Anzalone is a pediatrician, this might help shed some light on Alex's de-committment.
His dad has misplaced anger; shame on him for taking it out on our staff.
Technology is exploding. Times change. Rules change.
I can see these social networking sites having an age requirment and/or parentel consent down the road.
Alex, in your opinion, is there going to be more fallout?
Great point, BUCKS43201. Just like felons in some states can't vote. If you're a registered sex offender, your social networking privledges are cut off.
The dude's (fucking sick pedophile trash) twitter account has been removed from twitter.
I hate to say it, but could you compare Anzalone to a Cushing?
IMO, he's a bigger, faster Ross Homan in high school.
Never saw a game in the Shoe.........he's all PSU, IMO.