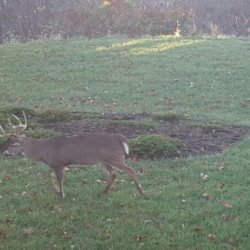 Justin ipple
---
MEMBER SINCE September 19, 2017
Recent Activity
Living
I logged in to bump tyler childers. Colter wall is awesome too. Good thread right here. Show me checking out all of these suggestions. O! H!, my brothers and sisters
3rd and 18. Haskins to Mack in the game.
Wyeah
Hey Mr. Haskins: sounds fun, right? RIGHT?!?!
Seconded.. Arnette, please, PLEASE! GO! can I get a third?
Okudah straight blew my mind in cali. That kid is amazing. If not recognized as elite yet, he WILL be some day soon.
Well, hes not. So go buy a scarlet shirt. And +1 to you Mr. Fuller
Sheffield got bbq!
Hes young. I still have high Hope's for him. (But yeah)
Glad I'm not the only. My OCD has been hating that since kickoff.
Jesus! Hardest working their ever. Did he bring his own jack?
Ballsey move. Last time I saw a guy touch another man's vehicle he got wrecked. Just sayin.
That looks a lot like haskins to mack on 3rd and 13
A valid point but I'll just have faith that the coaches who instilled that chemistry would only make another decision to further that goal. #trustday
Not arguing but I would bet my dogs eyes he wanted to throw WAY more than they let him this year. Maybe not but I'll still bet it cause I believe it, i cant be proven wrong, and my dog is blind as fk
This. I'm going all-in optimist on this one until I'm convinced otherwise
We are f5ing at 12:20 am. We all will! That's what we do, bruh! Go bucks!
Ohio university is my second favorite team. I could deal with this! Yes I know what he meant but I'm an Ohio man so its Ohio University. u.n.o. (unless noted otherwise)
I've been told an inch makes a huge difference. (Sadface):(
That's a reach, lion, And I LOVE IT!
I am too. Yet, here we are. Haha
"I dont like what goes on at bed, bath and beyond. You know what I do about it? I dont go there!"
We appreciate your service
That's why I'm here! I'll take 4, or 7.