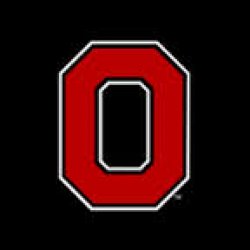 Justanut
---
MEMBER SINCE January 18, 2012
Recent Activity
Andy you have it right! We do not need carbs to survive. Americans became obese when McGovern and his team of non experts decided to create the food pyramid with carbs at the bottom and fats at the top! Horrible mistake! We now have close to 40% obesity rate and are the fattest country in the world. I am a true believer of the ketogenic diet. I eat close to 80% fat both saturated and unsaturated. I have lost over 50 pounds in 6 months and have not had the feeling that I am starving to death. I do not count calories, I just keep my carb intake below 20 grams a day. My migraines are gone. My dry skin is gone. My health markers are excellent, hdl cholesterol has risen and triglycerides have dropped! I live in a state of ketosis and have great energy.
97yds
Very sad. Thoughts and prayers are with the family.
49-7 Buckeyes
Was in Chicago recently and noticed that Mickey's has changed to Gaslight! I believe it is still an Ohio State bar.
Congratulations to you and your wife! These are very exciting times! May you have many happy memories as your family grows. My husband and I are blessed with four wonderful children, a daughter and three sons. We have had so much joy over the years. They are now grown 35, 30, 26 and 23! We are now enjoying the arrival of grandchildren. We have two grandsons ages 4 and 2. So much Fun!!!!
Jalin Marshall 137yds. 48-31 Buckeyes
55-3 Buckeyes! Big win this week.