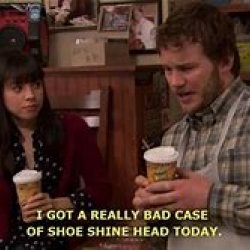 Jumar
---
MEMBER SINCE October 24, 2014
Favorites
SPORTS MOMENT: Running in the state cross country meet.
COLLEGE BASKETBALL PLAYER: Aaron Craft
NFL TEAM: Cowboys
Recent Activity
Fall off the ceiling good.
He's for sure a narcissist. The number of times he says "I", "me" and builds himself up is enough reason to turn it off.
Fat Jack's is good but is identical to The Pizzeria in Putnam county.
Best pizza was a small mom and pop place in Kona, HI.
How dare you put his face on Ron Swanson.
That sounds an awful lot like BuckeyeJack.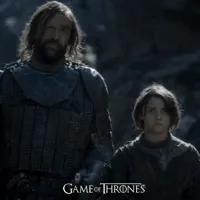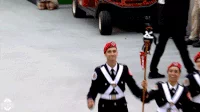 Almost as bad as people complaining about people complaining.
And why does Bran need a Lord of Whispers? HE SEES EVERYTHING.
Sure, but the person who comes after him won't see everything. I think the whole "Bran on the throne" is to setup the future for something different.
The comment to Jon about people not getting to choose sealed her fate. I think he went to her hopeful to turn her back from the ledge, but she was already over it.
Best part of this episode was the reunion with Ghost.
D&D probably loved all of the criticism after their last goodbye.
Not as bad as some think, but could have been better. Would have loved to see Jon and Greyworm go at it.
What is your ideal ending?
Or Bran took control.
CajunBuckeye did it better.
Agreed, but would not be surprised to see this take another turn just so there is more misdirection.
Maybe he could have finished the books to have it done correctly.
They seem to enjoy misdirection at the expense of the story.
Arya needs a happy ending. The rest can die.
I think the point is her seeing Dany go mad queen. Maybe it drives her back to Gendry too.
For sure some got out. Probably went to Yara, Dorne and Winterfell to confirm she is going mad.
Same. Was kind of hoping Jon would take out Grayworm. Wasn't Jon called the best swordsman at one point?
Jon kills Dany and walks off to a self-imposed exile in the North like the Man with No Name.
That seems likely. There is no throne, so Dany did break it...just not like she thought. Sansa will rule the north and the rest will be on their own.
If Jon doesn't take Dany out, Dany will end the Starks.
The lone wolf dies but the pack survives.