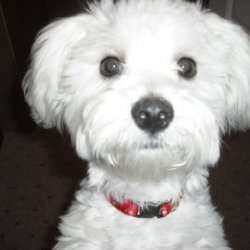 Jugdish
---
Member since 25 July 2011 | Blog
Favorites
SPORTS MOMENT: The 2012 Buckeyes going undefeated in Urban's first year. And the seniors who stayed to finish their careers at the OSU. The COTY goes to Urb... what the hell did you say?
COLLEGE FOOTBALL PLAYER: Archie
COLLEGE BASKETBALL PLAYER: Hopson, Jackson, and Craft
NFL TEAM: None
NHL TEAM: None
NBA TEAM: None
MLB TEAM: None
SOCCER TEAM: None
Recent Activity
Did you finally get signed up? If so, how?
For this game, The Game, let's stick to tradition and wear our S&G. I didn't like these uniforms anyway. Some things are bigger than pleasing Nike and recruits.
Terry was a great Buckeye. He will be missed by Buckeye Nation.
LOL
179
The two must haves to me are Carman and Walker.
I expect the Bucks to kick the Soubriquet out of MSU.
Alabama, Georgia (maybe OK), Clemson, Wisconsin. All of these teams have better resumes and better teams than us. We have a lot of individual athletes that are extremely high level, but do not play as a team.
Forget so many running backs. We need O-Line.
The Bucks definitely had their asses handed to them. At what point do you personally see that you are getting beat and pride takes over. It is hard for me to believe these athletes gave up. Our DL is always attacking and trying to get the sack. Sometimes you need to stand your ground and block the hole. We need to get a blitz by the LB'ers, corners, or safeties.
I think the biggest reason is when the foul happened. It was on 3rd down and Iowa would have been forced to punt. With the foul, Iowa was given a first down.
The o-line is scary. There is no depth at all. When Jones and Knox were out, the backups did not know assignments. How can this happen to an Ohio State team that is 2-3 deep at every other position?
The coaches didn't try to pound the ball from the beginning to set up the passing game. It seems that the coaches thought that they had to run up the score to get style points. The Bucks just need to win by any score. Don't try to rely on JT's arm.
It doesn't have to be Clemson for us to lose by 31.
The last time the Buckeyes got demolished in Iowa City, it kicked off a Heisman winning QB's era at Ohio State. Hiiii Dwayne Haskins!

— Elika (@steakNstiffarms) November 4, 2017
Maybe y'all can take the heat off me now?

— BLESSEDMVP (@Micah_parsons23) November 4, 2017
Can you believe Barrett made a mistake.
Woody would have won with no passing.
I was hoping this game was a blowout. Wrong team though.