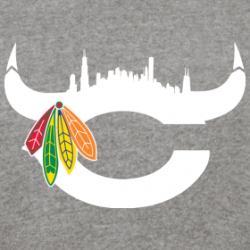 jthailey47
---
Orlando, FL (via Hanover Park, IL)
MEMBER SINCE January 27, 2014
Favorites
COLLEGE FOOTBALL PLAYER: AJ Hawk
COLLEGE BASKETBALL PLAYER: Evan Turner
NFL TEAM: Chicago Bears & Cleveland Browns
NHL TEAM: Chicago Blackhawks
NBA TEAM: Chicago Bulls & Cleveland Cavaliers
Recent Activity
As a Bears fan, I immediately started both laughing and crying at the same time.
For whatever reason, this screams H-Back to me. This feels made for Mookie Cooper.
Don't think we'd give him a serious look considering the depth we have. Suspension or not it does seem like its a move for his son more than anything. Don't blame him at all. Best of luck to the kid. Like people mentioned could be a huge win for Fickell.
Ideally yeah he doesn't get the DUI on Halloween. Obviously, nothing about my scenario is perfect but I'd love to think it won't happen but I'm not naive. Plus I did give a lot of thought to those 3 games you mentioned. First 49 was against a Maryland team that ended 3-9. Cardale was great that game but I'm confident JT could have done at least the same. 38 was Penn State where Cardale struggled and was ultimately replaced mid-game and JT brought it home. Then the last 49 was JT officially taking over vs Rutgers. Nothing more need be said there lol.

Again it's all hypothetical. Absolutely no way to prevent the DUI from still happening. I'd still take the Indiana loss instead and let things play out. Was more of just a secondary thought that the loss could (emphasizing could and not should since he did actually play decent that game) have been a justification for benching Cardale. Just think putting JT back in the starter spot a few weeks sooner than we did only could have helped.
That 2015 was one of the most talented teams I've ever seen. That said I feel like they had a loss coming no matter what. I'll go back and change the 2015 Indiana game from a win to a loss. The only reason we pulled out the 34-27 win was because Zeke ran for almost 300 yards and 3 scores. We take the L that game and get the much-needed slap in the face. That and it's the perfect reason to make the change back to JT a few weeks earlier than we did. The team is now playing angry with something to prove and it gives the offense a few weeks extra to get into the true rhythm that we, unfortunately, found too late. From there I'll take that team the rest of the way. We certainly don't lose to MSU and handle in the B1G title game no doubt. Who truly knows about the playoffs but that team was way too talented to not be there at all.
Before I clicked I was fully expecting one of those "Hitler Reaction" videos. This was a solid consolation prize lol
Obviously I'm not Taylor. But I've been thinking the same thing. Bringing both guys in will be very helpful for current and future depth. If things go 100% ideally we get 2 years of Fields & Hoak. Both leave and we are left with a redshirt sophomore Andrade & a redshirt freshman Miller come start of 2021. Still not the ideal amount of depth but at least having two guys there to kinda bounce off each other is better than Miller solo for example.
Beat me by just a few mins on your first point!
JT should have been the starter over Cardale to start 2015.
Will always love Cardale for that story book run in 2014 and I'm glad he essentially ended up getting drafted because of it. But it was clear very early on that the offense was not flowing. The box scores might say tell a different story but it just seemed off at the time. It was pretty clear early on that a bulk of Cardale's success can be directly credited to the genius of Tom Herman (regardless of what we may think of him now). Start JT from the beginning and I think the offense gets clicking much sooner. Does it change the fact that Beck was in charge of the QBs? No. But I think at minimum 2015 ends with a playoff appearance. From there I like our chances based on how stacked that team was.
That being said has there been any speculation/anticipation about a potential Max departure as well?
I saw Lejond Cavazos with Denzel Ward showing some buckeye love recently so casually optimistic about him being back in the class eventually. Any new word on Jake Wray? Are we still expected to be a legit option for him?
Yepp. Live in Orlando so I grabbed season tickets with some buddies. Had an absolute blast! Had fun with the random groups out tailgating. Then the game itself was great. Orlando really put up the points when the rest of the league looked pretty rough. Surprisingly pretty excited for the next game.
As a proud Orlando Apollos season ticket holder, I am excited to watch Jalin play again!
FYI - Only became a season ticket holder after I was drunkenly talked into it by fellow intoxicated friends. They were on sale so basically came out to $15 a game. Could be some fun ¯\_(ツ)_/¯
Got it. I do remember there were questions whether the offer would ever come cause not everyone was sold. Still slightly surprising considering we did retain his primary recruiter and would be position coach in Alford.
Are you able to share anything on why you think Hubbard wont sign?
Welp. Was really looking forward to that weekend so I could visit sweet home Chicago and go see the Buckeyes all on the same trip without having to use any vacation time.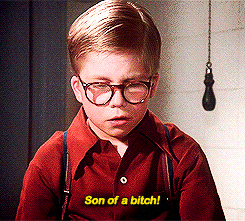 Sadly with the media love fest that Kyler and Tua have gotten all year I knew that third team was his only realistic outcome. I'm just glad they didn't totally screw it up and put Grier or Minshew there instead. Should without a doubt be higher but sometimes you gotta take what you can get.
Congrats Dwayne!!
We def don't wanna look past the Wildcats. I just think this Northwestern team is just a bit too "tough & gritty" for us to whip in the fashion we need to. We certainly can do it to them and won't be surprised if we do. But going into TTUN I had been waiting for us to truly whip a worthy team once, let alone in back to back games.
Our loss is historically bad. OU has a chance to avenge their only loss. I watched the first game. I think Texas is about to get housed this time.
I don't like this on principle because it has the Bucks losing and TTUN benefiting from the loss.
BUT I'll play along. Living in Orlando the last 4 years has added UCF to my list of hated fan bases. They are super annoying and I would love to see them get passed over for a playoff spot even if chaos ensued. I don't even want to give them the minor satisfaction of getting the invite.
But my hatred for TTUN is stronger. Put UCF in over TTUN and bask in the bloodbath.
I gotta go with a safety. Someone else mentioned it earlier but my recency bias has me going with Malik Hooker. As much as I wanna go with someone like Spielman, I have more faith in the current crop of linebackers to make a turnaround than I do any safety not named Fuller.
I'll be there too! I'm still leaning towards rockin my hat tho, I've worn one to gator games a few times before with no issues. All depends on who it is who talks to you obviously.
My buddy is a huge Bama fan so I asked him about last season. Obviously he's more than thrilled about winning it all but admitted the Auburn loss has taken a good bit of the shine out of it.
At face value it seems like a cop out or a weak move but its easily the smartest move to be made right now. Especially with McMurphy claiming he has another bombshell to drop on this whole thing. Gather all the info you can, then act accordingly.
Wow that is a level of delusional I didn't expect from them. Even my buddy was pretty bummed that the lack of a Lamar Jackson type at QB really kinda takes some of the intrigue out of the game.
He was already telling me if the exact same game was anywhere else he wouldn't be going. But the combo of being able to visit me in Orlando and going to a live game with some resident deal I got was too good to pass up.
I don't have the hard no jersey stance that some others have but I completely respect their opinions. In my view the only time for a jersey is gameday when I'm actually attending the game, sitting and watching the game from the comfort of my own home/apt and on the random days my office will do the "wear your favorite teams jersey/shirt to work" day. And those aren't even a guarantee. I'll typically still stick with just my favorite shirt or whatever gear I fell is lucky.
Outside of that not so much.