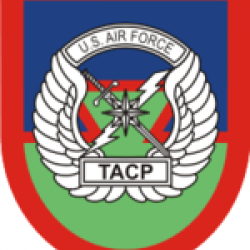 JTACbuckeye
---
Ft Bragg, NC - Hurlburt Field, FL (via everywhere and nowhere. I claim Dayton, OH.)
Member since 14 August 2013 | Blog
Favorites
COLLEGE FOOTBALL PLAYER: Malcolm Jenkins
COLLEGE BASKETBALL PLAYER: Ron Lewis
NFL TEAM: Pittsburgh Steelers
NHL TEAM: Pittsburgh Penguins
NBA TEAM: San Antonio Spurs
SOCCER TEAM: Barca
Recent Activity
favorite DB since Malcolm Jenkins
What does his stance on socio-political issues have to do with his contribution to the university that we all love? I might not agree with the actions some individuals are taking, but as long as their protests take place in a way that is legal and doesn't infringe upon another's constitutional rights then... WHO CARES?
nooooooo! i got back too late from the gym.
nevermind: nike hasn't released them on their website
off we go into the wild blue yonder...
'''' hey! nothing can stop the us air force!"
those are awesome cans... and dare i say: better than the buckeye helmets.
49/71.... got everything from 93 on to the present... plus some lucky guesses with throwback names!
Manny is 2 years younger than Floyd. (What most people forget...) While I dislike Mayweather outside the ring, he puts on a clinic inside the ring. Mystic Mac isn't laying leather on Money if this fight comes to fruition.
No truer words have been spoken on these forums. I remember when they were initially deployed to Kandahar and having to fly in on those death traps.
actually got to watch these fights with tito ortiz sitting at the next table! (down here TDY in destin, fl)
Waimea canyon
It doesn't seem "enjoyable"... but it's one of those challenges that I've always dreamed about doing. If I have the funds by 2019. I'll plant a Buckeye flag up there. lol
Summit, for sure. Yeah, I've done research and met 2 guys that summited. But I missed a golden opportunity when a bunch of Air Force guys climbed a few years back.
And yeah, I'm not naive enough to think I could without O2.
Wife thinks I'm crazy, but I've been steadfast in getting it done. I'm 33 this year and figure I only have a few more years before it wouldn't be worth the attempt.
wish i could be there right now... taking a trip out to san clemente soon to ride at lower trestles, though.
or you could skip the game and head up to turtle bay for some great surf!
I actually just went through the same thing recently. Can't run and gun forever with the military, so I moved into firefighting.
Pure Meechagin
does he have a nose ring?
still my favorite Buckeye ever!
10 teams QB Andrew Luck, Drew Brees RB Leveon Bell, Dion Lewis, Charcandrick West, Doug Martin WR Keenan Allen, Allen Robinson, Steve Smith, Donte Moncrief, Martavis Bryant TE Rob Gronkowski, Jimmy Graham K Josh Lambo D/ST Denver
No. 20's mouth dropped when Braxton spun. Awesome series of pictures
Wearing my new Ohio State Nikes and my new black Ohio State shorts with an Ohio Against the World tee.