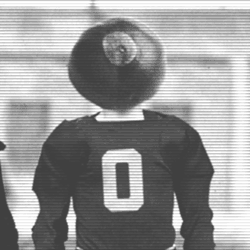 Jstone88
---
MEMBER SINCE August 13, 2015
Recent Activity
711
I bought 4 tickets from StubHub last year about 2 hours before kickoff. Stubhub had a setup inside the crown plaza to pick up tickets. Made the whole process very simple.
I had my tickets posted for resale on Ticketmaster this morning. I got an email around 10 am saying that Ticketmaster wasn't going to allow resale of the tickets through them.
528
312
Once Corso hang it up, I see the show almost going to what the NFL shows do. They have a skit with someone like Rob Riggle, Frank Caliendo, ETC. It wouldn't have the same effect to have another person doing the headgear selection.
302
761
I was at the game today. Was surprised to see Andre Wesson starting. I was impressed how he took the opportunity though. Jallow needs a huge confidence boost. He had a few opportunities to shoot the ball today and didn't, once causing a turnover. As far as Kam goes, this is rather disappointing to hear this late in the season. I'm not going to speculate what he did but this deep in the program being a senior means he should know better. Hopefully, he makes things right and gets back with the team in a week or 2 because he can truly be an asset from deep.
313
168
JT will probably avoid the pain killers and go to his beverage of choice, Crown Royal.
Too bad we aren't playing a team from TSUN, or you could be singing a different tune.
Hit up Fan fest at the convention center. Free admission with game ticket. The Ram, Champs and hooters have been a good place to grab a beer the last few years.
578