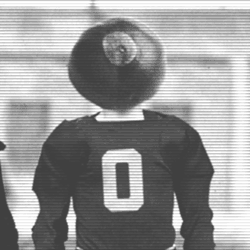 Jsstull
---
Tipp City
MEMBER SINCE June 08, 2014
Buckeye fan since 2002 when dating a girl that went to OSU. Attended my first game that year and have been hooked since.
Recent Activity
I am optimistic as well. All comes down to pitching though.
Bold move Cotton, let's see if it pays off.
Stop drafting players that get hurt and you won't have these issues. (Just kidding obviously)
I love fantasy sports! If you think fantasy football is difficult, avoid baseball! That's a full time job!
I'll be close to retirement age when this game takes place. Lol!
This story is TITilating.
I'm sure the Pats will somehow use this as fuel to win another championship! Ugh!
One has to think Philly now goes all in for Harper and/or Machado now. Perhaps Keuchel too.
Okay then.... May the best QB win.
Happy Christmas from Cambridge, England. Yes they say happy instead of merry.
I'd like a few wins next season before that contest.
Glad he was the coach of my favorite team for the last few years! Recruit reactions? Time for Coach Day to earn his money.
Want to see the playoff expand? Have a university like Ohio State boycott the bowl game and watch changes start to commence.
I wish the entire team would refuse to play in the glorified scrimmage.
7 carries, 214. Okay then.
Can someone just whip this dudes ass?