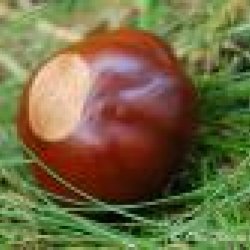 Jspex23
---
MEMBER SINCE August 30, 2010
Recent Activity
In my opinion Pace would dominate Young.
The 96 team for the lone reason of seeing Chase Young go against Orlando Pace. You would also get Boston vs. Okudah, JK vs. Te big Kat.
Also dont forget space for a stroller, they can eat away at your cargo space.
Whatever you decided to do, I would just recommend bring a car seat with you when you look. My wife has a Jeep Grand Cherokee and I have a Hyundai Sante Fe. Both you would think would have no problem with space for a car set, they really don't. For the infant seat we had to place in in the center seat in both vehicle because the passenger seat had to be pulled up to far. Now that we have the larger car seat, its better but since it still faces the rear the passenger seat is still pulled pretty far up.
My brother played with Branden Joe when they were 13-14, with my father as the coach. I saw him hit balls further than any 13-14 year old I ever saw.
He is the son of Al Washington Sr. who played at OSU in the 70's. Al Sr. coached DL and LB at my high school. Al jr. use to be one of our ball boys.
Going to be a first time father
Like many of you I have found myself in the same boat. Growing up in Columbus, we would spend our summers watching the cubs on WGN in the afternoons and the Indians in the evening. I wanting to be Ryne Sandberg or Carlos Baerga. So this year with both teams being good I dreaded the possibility of the match up that we have now. Who was I going to cheer for, Cubs or Indians, and then my wife asked me a questions that made my decision for me. Which team would make you more upset if they lost?
GO CUBS GO
so i purchase them at a discounted student rate, but if i want to sell to someone who is not a student i have to upgrade them the general public face value and pay a fee per ticket.
Yeah, When back to school in my 30's one of the old men on campus
The sweet golden voice of Paul Keels is better than what we get on t.v
Only selling because the wife is newly pregnant and wants me to sell my tickets to pay for things for the upcoming baby. I know there are tons of tickets available, just seeing if anyone in here was interested or a student that wanted two tickets.
7A unless someone wants to buy them off me
Never really liked the chrome unis, but i wouldn't be against white pants with the unis we wore monday night.
Whats wrong with wearing alternate jerseys all year long,