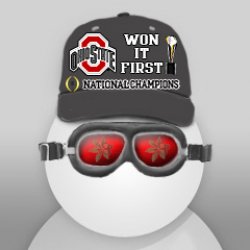 jrgdds
---
MEMBER SINCE September 09, 2010
Recent Activity
God Bless James Patrick Tressel, the greatest wolverine slayer of all time!
Cardale Jones! Cardale Jones! Cardale Jones!
Three Championship victories in his first three starts, a true one of a kind Buckeye legend!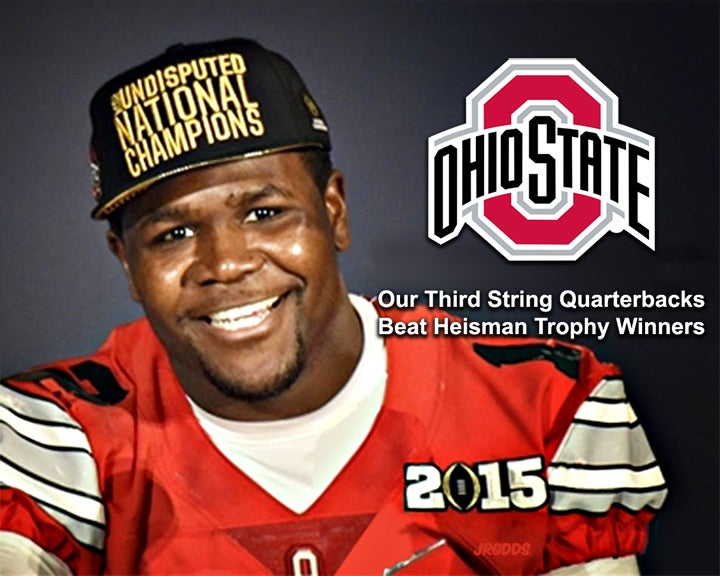 The Ducks are in the middle of the pack of a very long line of wannabes.
"My duck neighbors won't be cocky again, they learned their lesson after 2014"
They never Learn. For the 2010 Rose Bowl, I heard nothing but smack from my duck neighbors until they lost. The Same in 2014. Don't sell them short. Duck fans think that they invented the game in 2009 with Chip Kelly. They'll be mouthy this year as well. They just can't help themselves.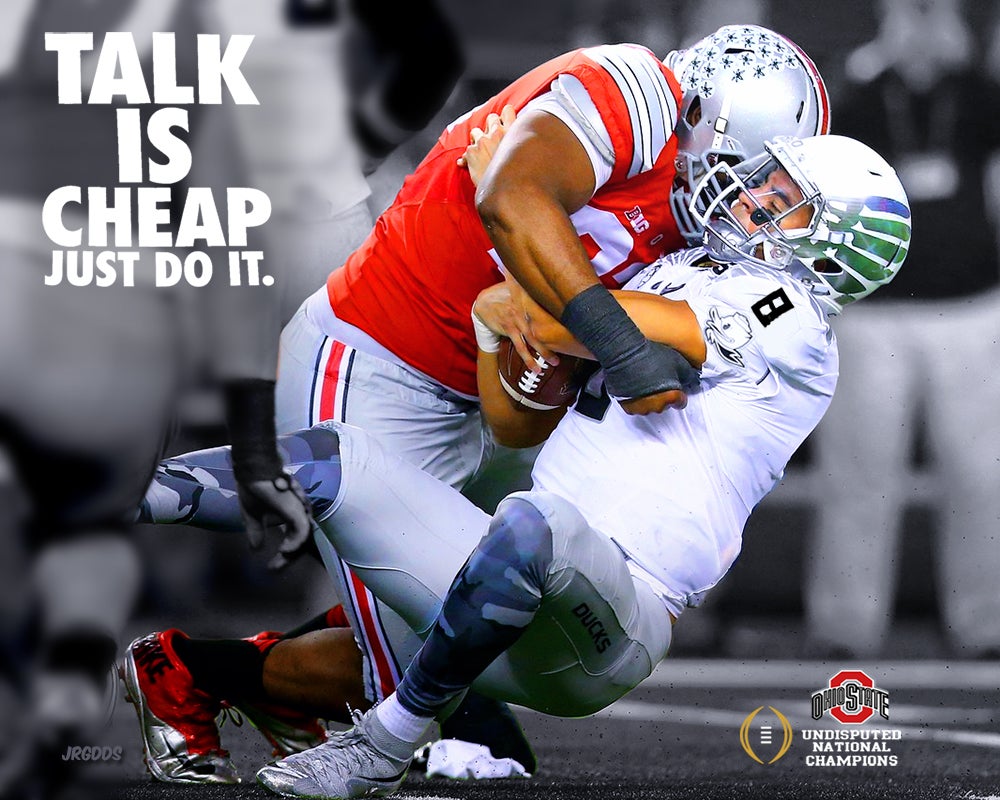 I made that Photoshop a few years ago. You are welcome to copy it and have it printed. Its native size is 8"x10". Copy it on a thumb drive, and Office Depot can print one out for you either on print board or high quality paper. Or maybe even canvas. if you go to Costco
James Patrick Tressel is the greatest wolverine slayer of all time. He has UM's testicle in a lock box in his trophy case next to his championship trophies, and he is never giving them back!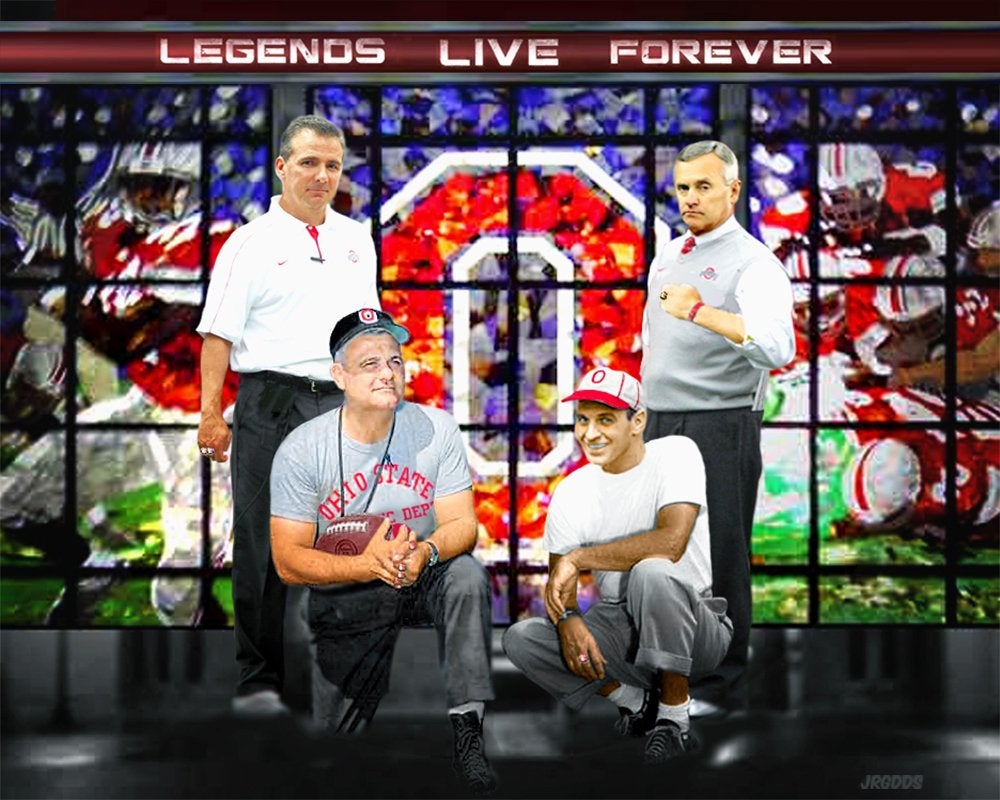 That's that. No need to even play.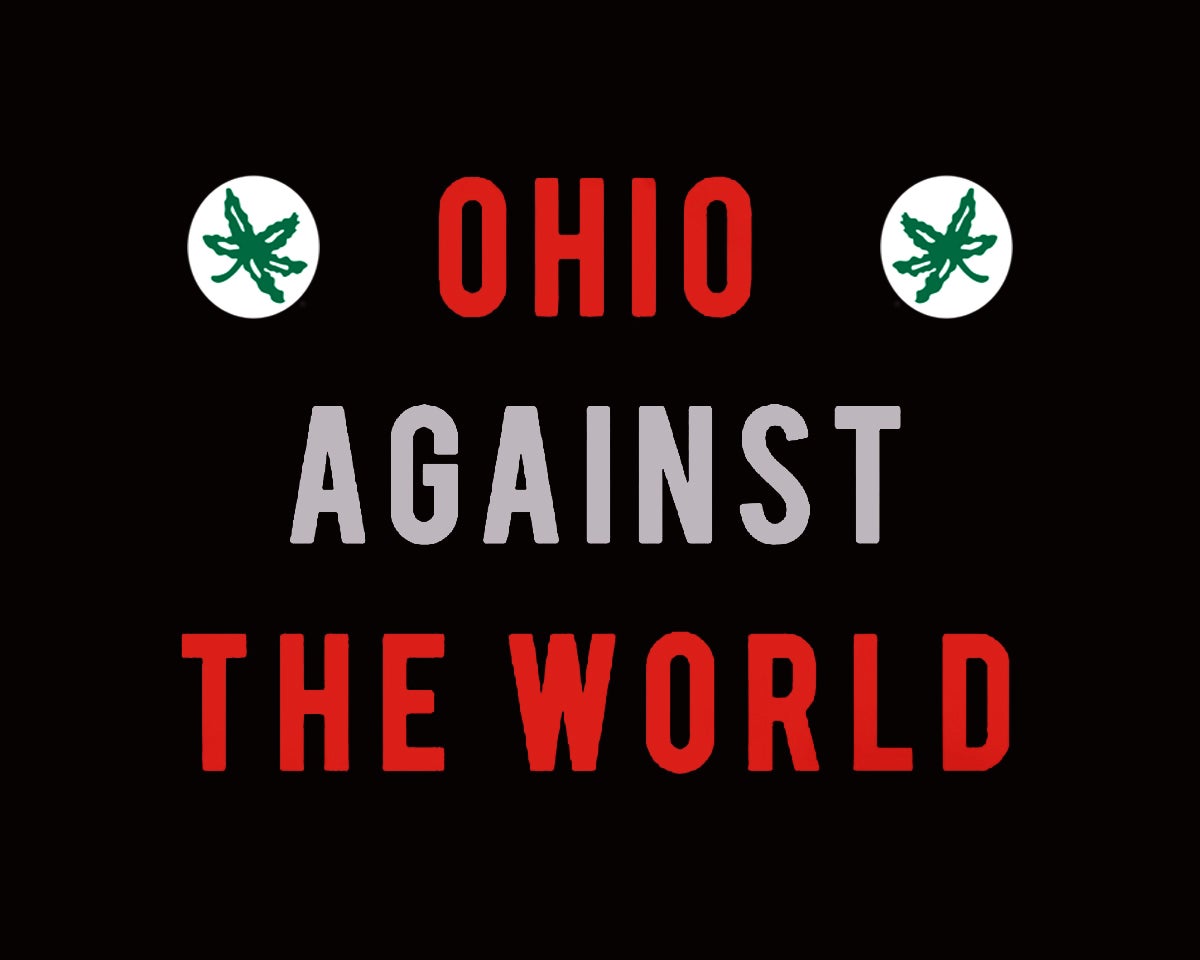 They were 7 to 9 point underdogs depending on the day and the sports book in Las Vegas. I took them at +9 for $100 the day the line opened at the Station Casinos. The line closed to OSU +7 at kick off.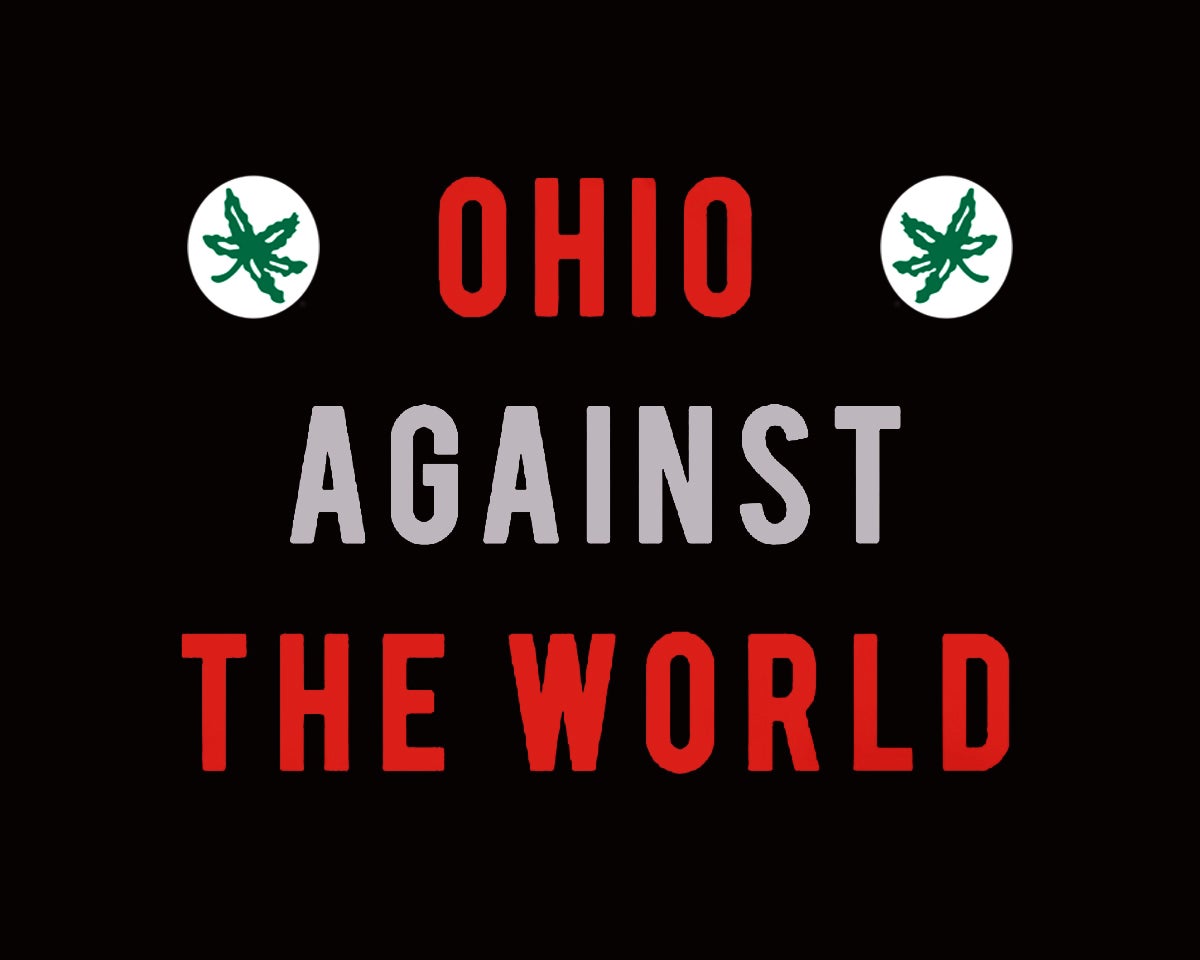 Ohio State has made a living winning National Championships as an underdog. Ask Miami and Oregon.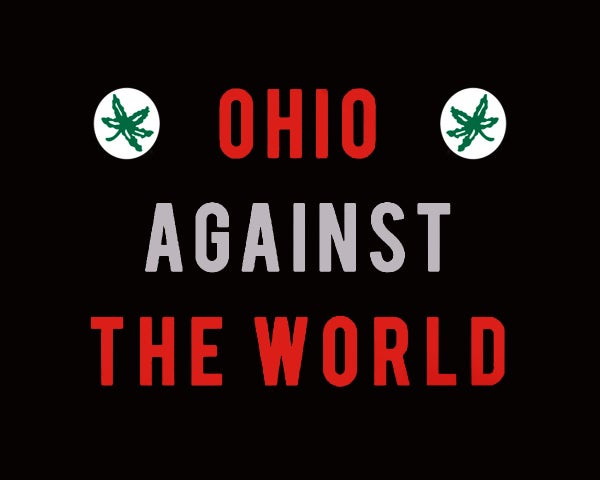 In spite of all facts to the contrary that idiot really does believe that they are better.
Dobbins deserved recognition for his achievements this season. Without him, the Buckeyes don't go 13-0. Not to worry though. Dobbins will be MVP in the National Championship game!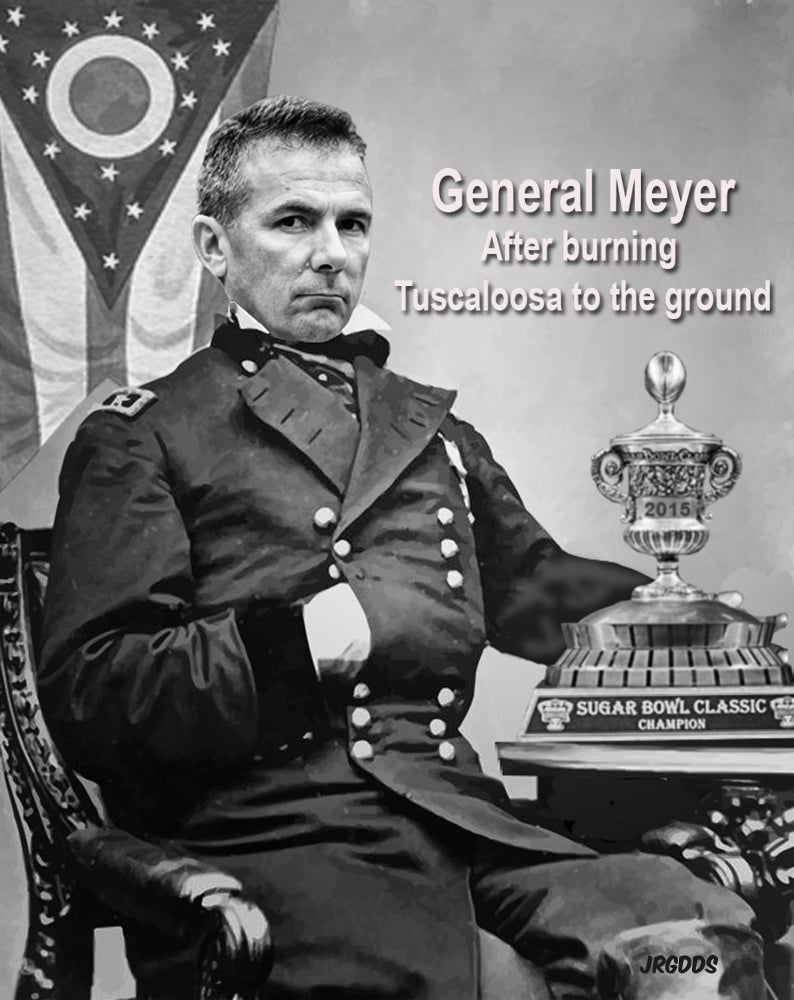 Don't forget. Jimmy was Spring Game COY...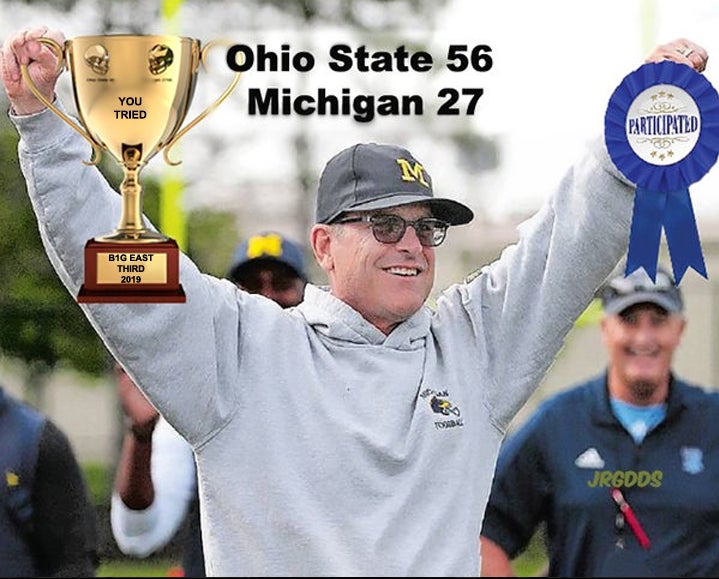 I hope JK takes notice of the disrespect and rushes for 250 over Clemson.
Don't forget. Jimmy won Spring Game COY!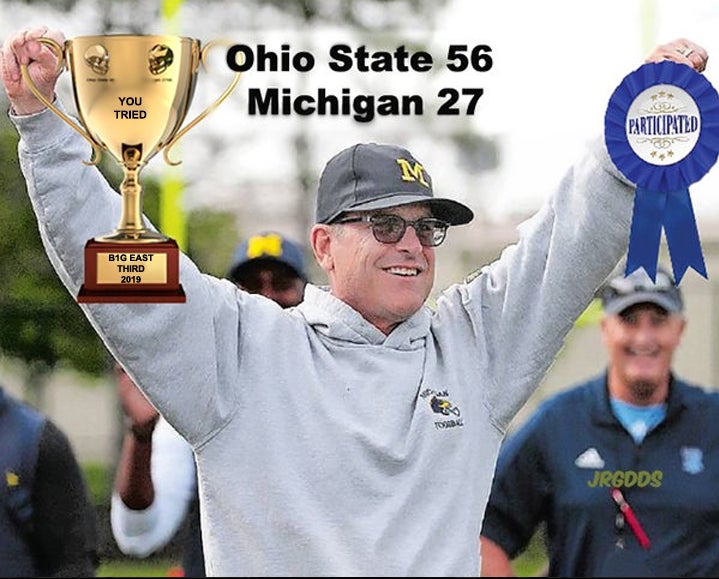 They Play little more than a MAC Schedule. OSU, LSU, and Oklahoma would look absolutely invincible too in that conference. Clemson hasn't been tested or played a team anywhere close to OSU this year.
Clemson's O and D rankings and stats are similar to OSU's. Given that Clemson plays in what amounts to little more than a MAC conference, and this OSU team is more talented top to bottom than any Buckeye team from 2014 through 2018, OSU than should be more than a one or two point favorite.
Three weeks to rest up and prepare... The Buckeyes are going to beat these guys.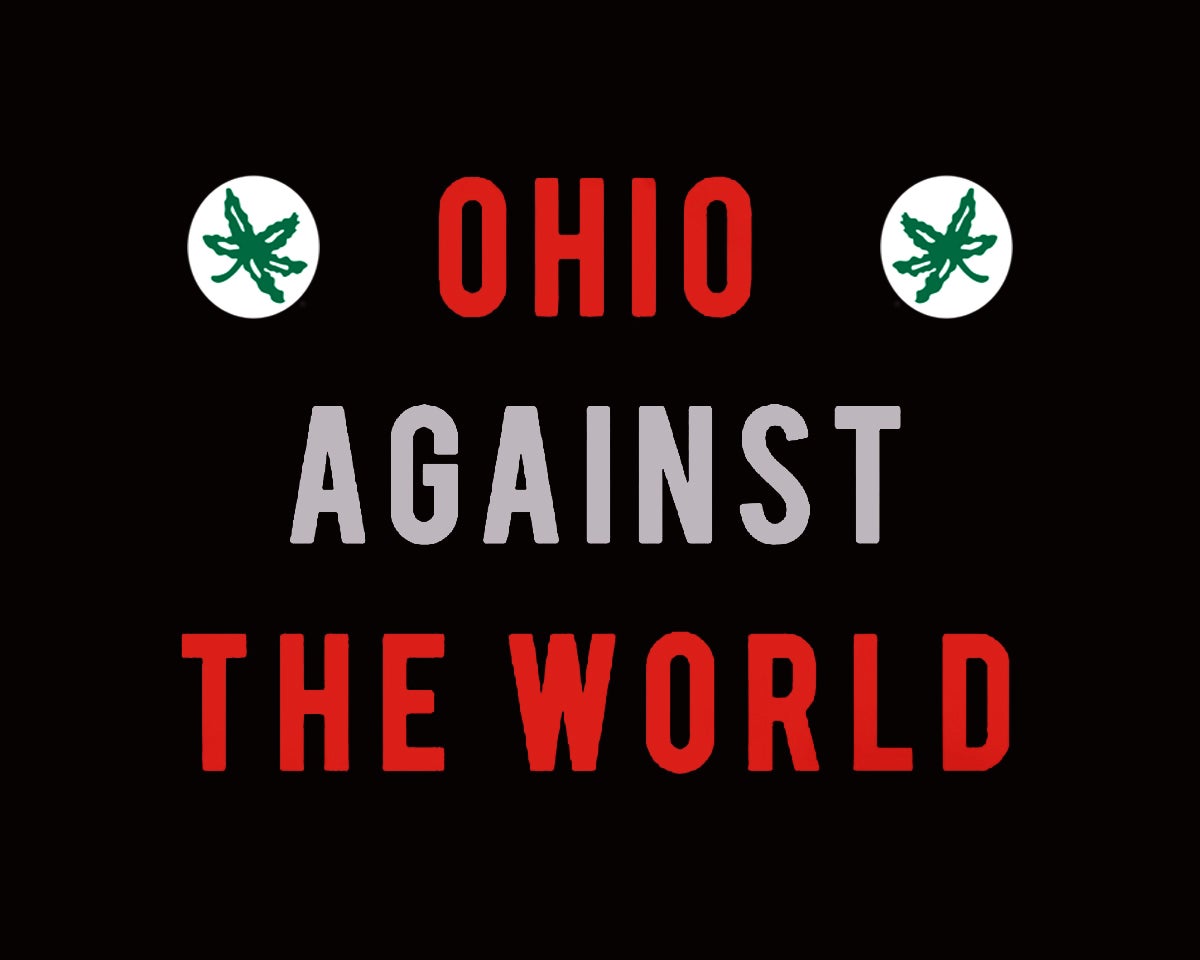 OSU is going to feel slighted, and like Galloway just said, after getting punched in the face by Wisconsin, this team showed what it is capable of when it's motivated and clicking on all cylinders. Expect OSU's best football yet to come ...
I think Clemson is going to get exposed to be honest.
They're schedule has been trash. They have not played ONE SINGLE team in the top 20 all year. Look at their conference! It's so terrible that 3 loss Virgina went to to the conference championship. Virginia would barely be a .500 team in the B1G or SEC.
Well, ~3 weeks to heal, prepare, and and mount that chip on their shoulder.
Go Bucks!!!
If Clemson is so awesome, OSU would have to go through them anyway to win a championship. Bring them on!!!