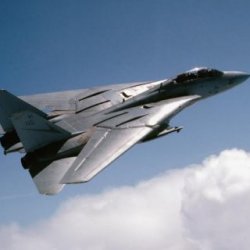 jpg
---
MEMBER SINCE October 15, 2016
Recent Activity
+1 It's at 1:12 https://youtu.be/VlgFzwfn-0k
BeckyBall?
"we expect a higher standard from the likes of ESPN" Really? "this season was a mix of politics and sports that should never happen. " Yes, this. So there's political football, but really... Who the fuck would watch football if it was a game of Politics?
Draft, yes ...but he will be the next from OSU that dominates the NFL, a la Zeke, Bosa, Thomas. Aside, one realizes NFL is the lesser league when the top FBS players come in and consistently dominate the old dogs. Was kinda funny watching Barkley impose his will today ...same one who OSU completely de-clawed in their last matchup.
Your claim will be tested I believe. Maybe not soon. Winning is one of the expected outcomes of continuous mastery of his craft. I believe only death can keep the likes of UFM from pursuit of perfection. There is no other recourse for what drives him. We will see him in action again, borne of a different form on the surface, but the Wolverine Hunter at his core all the same but hardened for his new foes.
Kinda have to drink the kool aiD when you're swimming in it. Fans have the luxury of telling the system where they can put it. Boycott ESPN.
UFM has integrity and is human... Enough said
Exactly why I stop watching beauty pageants long ago. Really, why does anyone care what a few dried up bags think. Let em play!
Recruits will less likely go to play for schools that are obviously being blacklisted. This is the SEC version of redistricting and voter suppression MS, GA and the rest of the southern redneck states resort to because they know they can't win in a fair fight. Ergo, CFP, FBS is not a true sport. More of a political board game that's losing my vote because like the rest of politics it's fucking boring.
Part of the solution is outright boycotting any organization or person that supports the crock of shit known as the CFP invitational.
That includes ESPN, B10 ADs and commissioners supporting this shit; their reach around days are numbered.
If you don't happen to run a hedge fund with an activist manager that owns a big block of Disney, there are other ways you can vote with your $. Hopefully y'all are smart enough to know this by now. That's all they care about.
Kick the legs out from under this racket and simply don't support it, directly or indirectly, in the only way that counts.
Convincing GA loss to a team captained by OSU's backup QB.
Served up hot, on 21st St NW: Campbell's NO SOUP FOR YOU.
You should try what's being served up on NW 21st St :
Campbell's NO SOUP FOR YOU!
You're right on the money -- Urban & co is managing expectations, going into CFP bid time. Not sure what other valid explanations exist, given the same players with such significantly different results after just one week.
The Game '14 edition, 42-28, was against an unranked UM. Given the V (mercy) formation and questionable calls, margin should be much larger this year against #4 ranked UM.
Also of note, week 14 in '14, OSU was #6, behind another B12 team, TCU at #5. B12 didn't have the playoff, but if they did and score was close, would OSU still entered in the CFP at #4, as if though the B12 were not even played? If so, all else being equal, would that foreshadow the committee's decision if OU v UT is close and OSU makes NW look like UW in '14?
Hrrrrm.
yup, something like that!
dinner for 2 at The Refectory or...
dump the date.
Can anyone really plan how best to position themselves to get run over by the UFM train at full steam?
That problem is merely compounded after witnessing UM destruction.
as with the email addresses, the above was completely imaginary. just sayin.
from: pat@northwestern.edu
to: urban@osu.edu
Howdy, Urbs.
Ok, so you showed one of your better hands to Harbaugh when you bitch slapped his team back to that hole they crawled out from up north. Now the world knows you got the goods.
I'm going to butter y'all up with the pressers, obviously covered by the what-not-to-do example by Higdon, Truck Stop Fabio, et al.
You know who I am and you can bet I'm going to come out swinging with my best shot. But reality is, you've got the best B10 hand and best shot at representing. If by the end of Q3 it's clear our boys are toast, NW will raise the white flag emblazoned with "#1 Frenemy".
Not sure what the attachment includes, my assistant says to hand it to trusted folks in your math/cs department, before kickoff. Something about an onion router.
Your friend,
Pat.
Attachment: tor_frenemy-game-plan-b.pdf
Pat can't be an idiot in ascending to the position he holds.
Should go without saying that he wants to take the diametric opposite side of what helped motivate OSU win over UM. No need to light a fire under OSU's arse, or add fuel to it.
On the other hand, is he merely creating an alibi, given he's essentially the Tom Herman counterpart in the OU v OSU CFP bid race? Would it really be a crime if he completely let off the pedal and removed the brakes from being wrecked by the Haskins & co train?
https://www.elevenwarriors.com/forum/ohio-state-football/2018/11/99705/really-becoming-a-fan-of-hermans-ut-for-cfp-bid
it means i'm a 6-sigma snowflake and need to reconsider the topic angle such that it might resonate with all the other precious, normal snowflakes that tend to think a lot alike.
done. re-edited.
you know, Bucked Up, you're right. so i try again, just for you... re-edited.
losing v OU is within current UT trajectory. would he be happy enough doing his part to keep OSU out of CFP, without damaging any recruit expectations that were not somehow expecting a big OU upset?
maybe you should emigrate to some place censorship is embraced?