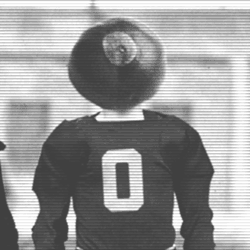 jpbuckeye
---
Member since 22 March 2012 | Blog
Recent Activity
Upvote for content and that I am currently listening to Countdown to Ecstasy (Bodoishatva).
Agree. Every year these results are posted and we get lectured as if we do not understand what is going on.
Let it be. Enjoy their good times.
Same in Reno, NV. Though recreational just started here. Folks lined up for 2-3 blocks and demand is exceeding supply. It is also a cash business as banks will not handle their business yet. Growing pains....I will show myself out now.
Were any recruits wearing anything that could spark a discussion?
...bee gees shirt or anything?
Were you a shakeandbake NCO?
Made the same drive while in the Army a few times. Once at the end of the day a hotel clerk laughed at me. I thought I had a booger in my nose until I got to my room. The left hand side of my face was bright red from sun burn. The right side looked more like Casper the ghost. The road is flat and straight forever with nothing but wheat to the left and to the right.
I did read it and I much appreciate Andrews's efforts, both for the recruiting report and removing the comment.
He returned for the Charlotte Regional with a vengeance, however, and finally punched his ticket to the event.
The inclusion of the above sentence was a bit confusing to me.
...and coffee is for closers.
Our perceptions of disgrace are a great distance apart,
Thank you B0717. I believe we have traveled similar paths both personally and professionally, which may have even included Parks Hall.
If only the answer was as easy as many believe. The problem spans physiology, biochemistry, sociology, economics, and politics. There is no easy way to perceive or solve this problem.
Perhaps tomorrow the word of the day can be: abstruse.
No need to be furious, George.
PERFECT!
Thanks for a needed laugh.
i think we get your point MB.
Graduated from Mt V Sr HS; home of the fighting Yellow Jackets. Glad to see the town progressing but I am sure I would barely recognize most of it. The opening photo brings back memories. Thanks for the link DJ.
Lived on St Thomas 2009-2015. Now looking for a way to get back. Awesome place and the University is gorgeous as well. There were some Buckeye fans there as well.
Twice even...:-(