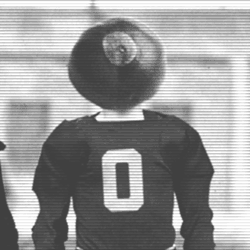 jono0398
---
Tucson (via Elyria, Oh)
MEMBER SINCE June 05, 2013
Recent Activity
Trident bar and grill in Tucson.
Isn't it "...piqued their interest"?
Isn't Justin Zwick from there?
I believe that was Chase Farris.
Don't passes get DEFLECTED, and players DEFECT from the team?
Great video! I really like the music, anyone know what the songs are?
Originally from Elyria, Oh. Have lived in Tucson, Az for almost nine years now.
I also grew up in Elyria and played there. He was in our team picture my senior year ('92). I don't know if they still have it in the new high school, but when I went there there was a life-size portrait of him in the lobby by the gym.
Will there be any #BOOMS the weekend of the spring game, and if so how many?
Thanks, I'll keep that in mind if/when we ever go back there. We specifically asked if there were lockers or someplace where we could store it, and they said there wasn't.